Work in Poland
Author

Rachel Swain, Editorial manager

Posted

November, 2022
Poland has a thriving economy and its workers enjoy a good work-life balance. It also has one of the lowest costs of living and the second lowest unemployment rate in Europe
As popular tourist destinations such as Warsaw, Krakow and Wroclaw are hotspots for graduate employment, there will be plenty to explore on your days off. As well as the famous Warsaw Old Market Place, you won't want to miss Poland's vast selection of forests, lakes and mountains. For example, you could explore the Crooked Forest in Gryfino.
You'll also enjoy a lower cost of living than most European countries, have the chance to learn a new language and, thanks to Poland's central location, experience the mix of the western and eastern European cultures.
Jobs in Poland
There are plenty of jobs available for foreigners who are considering Poland as a work destination - in fact, it's become one of the largest business process outsourcing/shared services centres (BPO/SSCs) in Europe.
Although the majority of the country's workforce is in the services sector, other industries include beverages, chemicals, coal mining, food processing, iron and steel, glass, machine building, shipbuilding and textiles.
Popular graduate jobs
Automotive
Business
Construction
Engineering
IT
There are several multinationals based in Poland as well as major local companies, including:
Agora SA
Asseco Group
Diebold Nixdorf
FCA Group
GSK (GlaxoSmithKline) Poland
LOT Polish Airlines
Nordea Group
Orange Polska
PKN Orlen
PKO Bank Polski
Poznan Volkswagen
RBS Poland
T-Mobile Polska
Toyota Motor Poland.
For a helpful guide to the Polish labour market and multinational companies based in Poland, see the Careers in Poland Guidebook.
In addition to large businesses with a presence in Poland, the country is home to some successful start-ups - for example, LiveChat, Brand24, Estimote and Brainly.
Skills shortages
The following graduate industries are suffering shortages:
engineering - civil, chemical, electrical and mechanical
healthcare - doctor
accounting and finance - accountants, financial analysts.
How to get a job in Poland
Most workers apply for jobs from their home country, typically through a jobs portal. Alternatively, you could find work through a multinational company with offices in Poland.
You can search the listings on the following job sites:
As well as private recruitment agencies, those arriving from EU member states, or the European Economic Area (EEA) can make use of the services provided by Polish district labour offices for help with getting a job.
An easy way to job hunt from home is to use social media to search for opportunities - jobs are advertised on GoldenLine, Poland's LinkedIn equivalent.
Numerous Polish newspapers also contain comprehensive job vacancy sections, including:
The European Job Mobility Portal (EURES) is another place for jobseekers to find work in Poland.
Similar to the UK, if you'd like to work for a particular organisation, you could send them a speculative application directly using a CV and cover letter. However, most employers expect applications to be written in the Polish language, unless it's stated that English is acceptable.
You'll also need to add a protection clause to the end of your CV, which gives employers permission to process your personal data. The clause is as follows:
Wyrażam zgodę na przetwarzanie moich danych osobowych dla potrzeb niezbędnych do realizacji procesu rekrutacji (zgodnie z Ustawą z dnia 29.08.1997 roku o Ochronie Danych Osobowych; (tekst jednolity: Dz.U. z 2015r., poz. 2135).
If you're submitting an application in English, the clause translates to:
I hereby give consent for my personal data included in my application to be processed for the purposes of the recruitment process under the Personal Data Protection Act as of 29 August 1997, consolidated text: Journal of Laws 2015, item 2135 as amended.
Should you be invited for an interview, if you're from a non-EU country it's important to check whether you'll first need a visa from your local Polish embassy before booking your travel.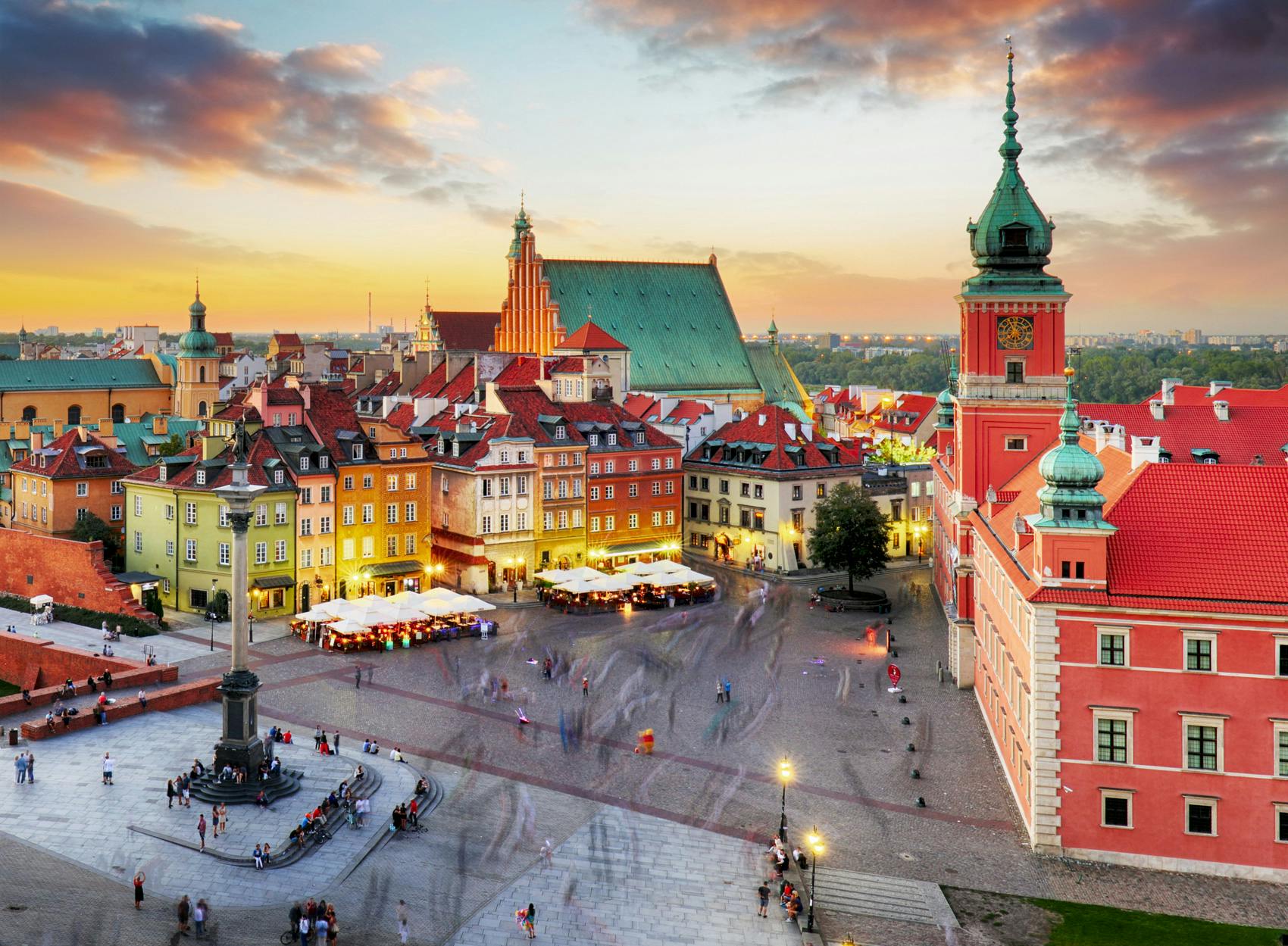 Summer jobs
During the busy summer season, you'll be able to find casual work in hotels, restaurants and bars - as well as at large companies. Check the job sites above for vacancies with the latter, apply speculatively or, if you're already in the country, enquire in person.
Teaching jobs
Since joining the EU in 2004, the demand for Polish workers to grasp the EU's international business language is more important than ever. Teaching English as a foreign language is therefore one of the most accessible jobs for native English speakers living in Poland. Teaching positions are available in a range of settings, such as state schools, private language schools, language camps or as a private tutor.
You'll need a good Bachelors degree and a teaching license to be considered for these roles, which typically last for one year. They're usually advertised in January and the summer months (June to August).
For more information on teaching English in Poland, see TEFL.org.uk. Look for positions at:
Internships
Securing an internship could give your CV a boost while gaining valuable work experience and allowing you to sample life in another country. With this experience, you'll be a favourable candidate when looking for graduate jobs.
A number of global businesses have a presence in Poland. You can visit individual websites to find opportunities or try the speculative approach and contact companies directly to enquire.
It's not unheard of for internships in Poland to be offered with paid-for accommodation as compensation, rather than a full salary. Paid positions are likely to offer close to the Polish minimum wage, which is 3,010ZL (£555) per month.
Visit Praktyki.edu.pl and Go Overseas to see what's currently available.
Polish visas
If you're a citizen of a country within the European Union (EU), you can move to Poland and begin your hunt for work immediately, without the need for a work permit. However, as you'll likely be working for more than three months, you'll need to obtain a temporary residence permit, which lasts for up to three years. This can be arranged at your nearest Voivodeship Office.
EU nationals may also be entitled to have certain types of health and social security coverage transferred to the country in which they go to seek work. For country-specific information, see the European Commission.
In order to qualify for a work permit, non-EU workers, such as those from the UK, will usually need an official employment offer from a Polish company.
For the most up-to-date visa information relating to UK nationals, see the Embassy of the Republic of Poland in London.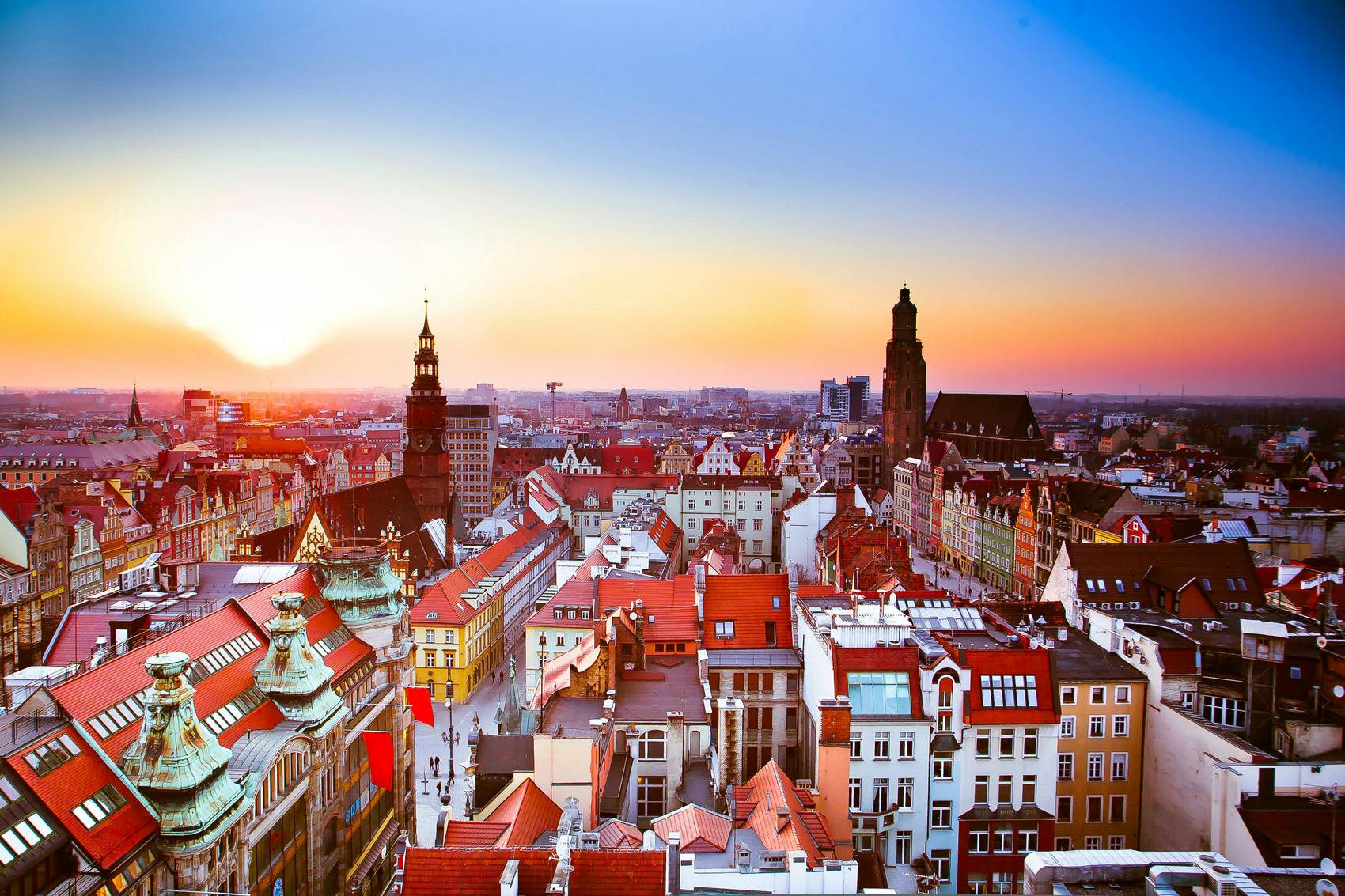 Language requirements
As Polish is the country's national language and spoken by most of the population, proficiency is likely to be a pre-requisite for many jobs.
However, the country has one of the highest rates of English as a second language in the world, particularly with younger generations. There are plenty of English-speaking opportunities in the business world.
Not understanding Polish can be a barrier to communication, especially with the older generation, so aim to have at least some understanding before you arrive. Polish language courses are held across the UK, while many websites exist to help you learn a language or improve your skills. Pick up basic words and phrases at BBC Languages - Polish and Study in Poland - Polish language.
How to explain your qualifications to employers
Poland is a member of the Bologna process and part of the European Higher Education Area (EHEA), so you should find that your UK qualifications are comparable to their Polish equivalent and will therefore be fully recognised by employers. For further details on comparisons with Polish qualifications, see Go! Poland - Recognition of degrees.
However, if it's necessary to get your qualifications evaluated - for example, to work in a regulated profession in Poland - you can search the list of professions with specific requirements.
What it's like to work in Poland?
Annual leave in Polish companies typically stands at 20 days per year. Regular office hours are typically 8am-4pm or 9am-5pm but working time cannot exceed eight hours every 24 hours. You can opt out of this by written request, but it must be included in your employment contract. Overtime also cannot exceed 150 hours in a calendar year.
In some roles, you may also have to work 8am-2pm on Saturdays, but you may exchange any days you work outside the five-day week for a day off.
While hierarchal structures in businesses still exist, the authoritarian corporate culture is beginning to give way to a more open dialogue between managers and staff. Poles are usually very open, friendly and tolerant, but smart business dress is the norm and meetings can be formal, direct and professional, and punctuality is taken very seriously.
In the office, be prepared to address people by their professional title and family name rather than their first name - and avoid shaking hands in a doorway, as locals might consider this to bring bad luck.
According to Numbeo.com, the cost of living in Poland is 40% lower than in the UK - rent is also cheaper on average, by around 50% - although wages are typically lower too.
Social media is a great tool for finding like-minded people when moving to a new country - groups such as Krakow Expats and Expats in Warsaw will help you settle in.
Find out more