Taught course
Health Data Analytics
Institution

University of Leeds · School of Medicine

Qualifications

MSc
Entry requirements
Entry requirements
A bachelor degree with a 2:1 (hons) or equivalent qualification in a quantitative or scientific subject area with substantial mathematical, statistical or numeracy components. We also consider working experience (two years or more) of research in a quantitative subject area.
English language requirements
IELTS 7.0 overall, with no less than 6.0 in writing and 6.5 in all other components. For other English qualifications, read English language equivalent qualifications.
Months of entry
September
Course content
Our Health Data Analytics course has been created to train a new generation of leaders in Health Data Science, Biostatistics, Medical Statistics, and Epidemiology. It will prepare you with the specialist skills needed for analysing and interpreting 'big data' in the settings of population health and healthcare delivery.
The course is delivered by expert staff at the Leeds Institute for Data Analytics (LIDA) and is unique in the UK for specialising in the analysis of real-world health data for causal inference. LIDA is an internationally recognised centre for data science and recently partnered with the Alan Turing Institute, the UK's national institute for data science and artificial intelligence. Module lecturers Prof Mark Gilthorpe and Dr Peter Tennant are themselves Fellows of the Alan Turing Institute, in recognition of their world-leading contributions to health data science.
Make an impact
The data revolution promises to transform our understanding of health and deliver new insights into the development of therapies and delivery of health care. Unlocking this potential requires a similar revolution in data analytic skills that combines new and emerging statistical skills with advanced scientific and critical reasoning. Our course provides the professional and technical skills training to support the development of a health research career in your chosen area.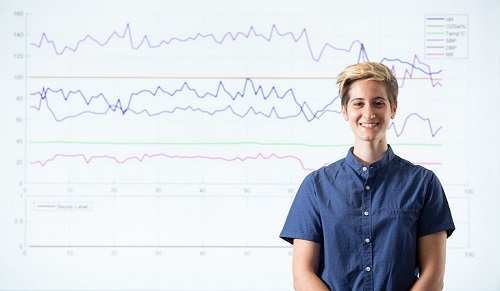 Course highlights
The UK's only postgraduate course specialising in causal inference for 'real world' health data.

Expert training in how to overcome pitfalls and malpractices of 'real world' data analysis (unique for postgraduate taught programmes world-wide).

State-of-the-art training in modelling for prediction and causal inference (unique for UK postgraduate taught programmes).

Extensive access to routine health and medical data maintained within Leeds Institute for Data Analytics (LIDA).

Novel and clinically-relevant project opportunities, supervised by research leaders, and leading to scientific manuscripts suitable for peer-reviewed publication.
This unique MSc offers an exciting blend of core and optional content to provide a cutting-edge grounding in modern health data science while allowing you to specialise in a range of areas, such as clinical trials, machine learning, spatial analytics, and genetic epidemiology.
Our innovative Professional Skills for Health Data Analysts module will equip you with the skills and experience to work effectively in research, public health or health services research. It covers; ethics, academic writing for publication, consultancy, management and leadership skills.
The course will also provide you with strong foundations in the skills and knowledge of data analytics with relevance to health. We stretch you to acquire and implement advanced techniques through optional modules. These modules allow your learning to be tailored towards discipline-specific paths appropriate to your future career.
Full time MSc students will study modules totalling 180 credits over 12 months. If you study part time you will study fewer modules in each year.
Information for international students
Improve your English
International students who do not meet the English language requirements for this programme may be able to study our postgraduate pre-sessional English course, to help improve your English language level.

This pre-sessional course is designed with a progression route to your degree programme and you'll learn academic English in the context of your subject area. To find out more, read Language for Science (6 weeks) and Language for Science: General Science (10 weeks).

If you need to study for longer than 10 weeks, read more about our postgraduate pre-sessional English course.
Fees and funding
Scholarships and financial support
If you have the talent and drive, we want you to be able to study with us, whatever your financial circumstances. There may be help for students in the form of loans and non-repayable grants from the University and from the government. Find out more at Masters funding overview.
Qualification, course duration and attendance options
MSc

Campus-based learning

is available for this qualification

Campus-based learning

is available for this qualification
Course contact details
Name

School of Medicine Postgraduate Admissions

Email