Work in Austria
Author

Henry Godfrey-Evans, Editorial assistant

Posted

May, 2022
The land of the picturesque, Austria is perfect for hiking, climbing and skiing. The country's high standard of living and higher than average wages also make it an attractive prospect for those wanting to work in Austria
Austria is ranked 11th in the World Happiness Report 2022 and its nine million-strong population benefits from low unemployment rates and a thriving economy.
Making the move is also a great way to acquire a second language and give your CV a boost. While English is widely spoken, German is Austria's official language, so you'll need it to succeed in the workplace.
In your free time there's plenty to do whatever your interests. For instance, you could you take on the hiking challenge provided by the Stubai Alps mountain range, attend the Formula One Austrian Grand Prix in Spielberg (July), visit Schönbrunn Palace in Vienna or go on a Sound of Music tour in Salzburg - the city where the classic was filmed.
Jobs in Austria
Austria boasts a well-developed economy that's currently strong, stable and, unlike other European countries, is dominated by its small and medium-sized enterprises (SMEs).
Popular graduate jobs
Chemicals and metals
Electronics
Food industries
Machinery
Vehicle manufacturing
As well as these, Austria boasts a 25% share of organic farms across the European Union (EU) member states (Eurostat 2020) and is the EU field-leader in the generation of hydroelectric power.
Austrians are also globally recognised for their high-quality arts and crafts, including jewellery, ceramics and glassware.
Unsurprisingly, Austria is a popular holiday destination, thanks to the Alps and historical cities such as Vienna and Salzburg, so opportunities in the hospitality and tourism industry aren't hard to find.
To search for job vacancies in Austria, visit:
Skills shortages
 In 2022 there's a need for workers in a variety of construction or manual labour roles such as bricklayer, black topper, roofer, paver and plumber.
In demand graduate jobs include:
engineers for data processing
physicians
nurses
cost accountants
ophthalmic opticians
Visit migration.gv.at - Austria-wide shortage occupations for a full list of Austria's skills shortage areas.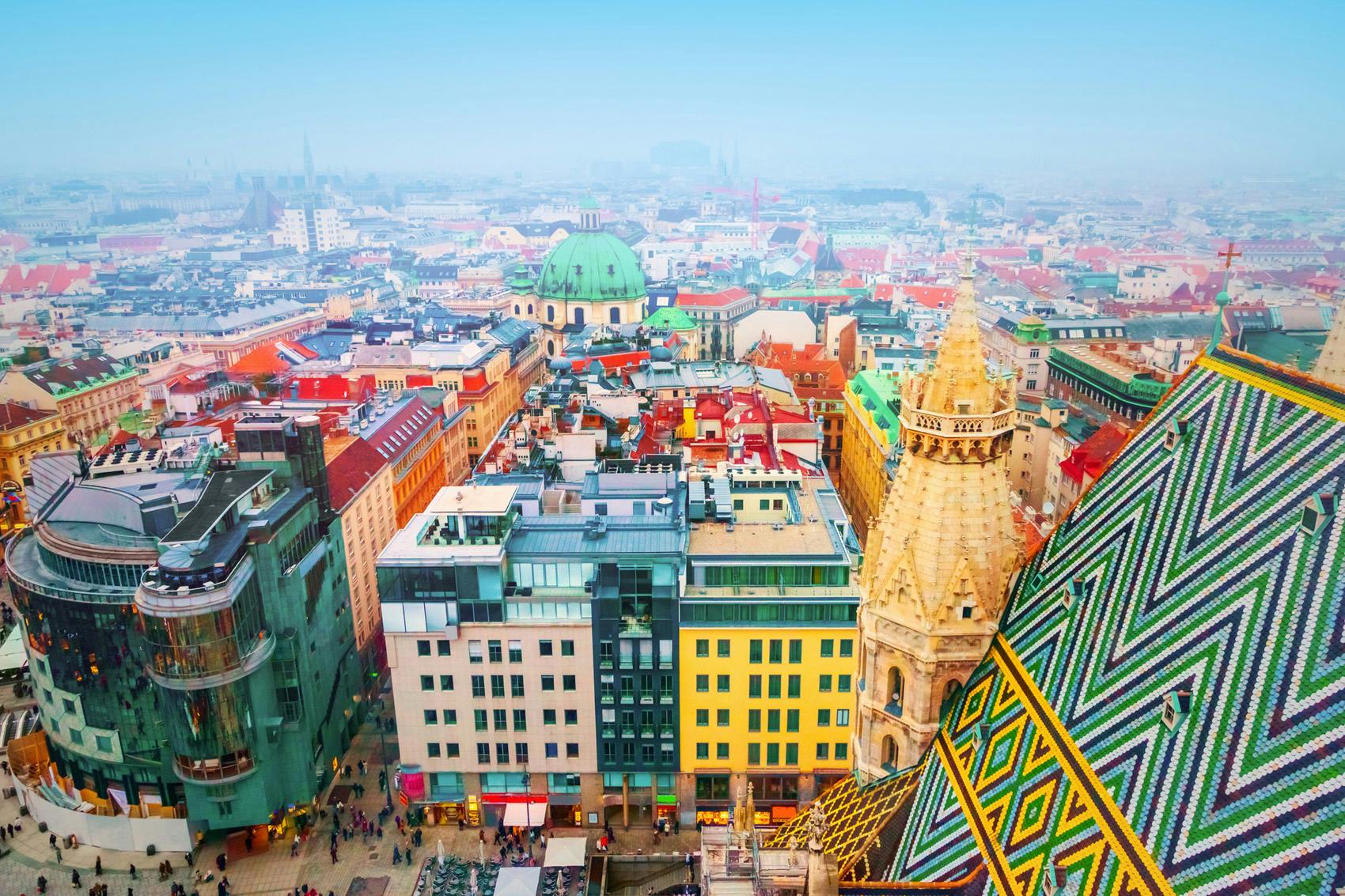 How to get a job in Austria
Search for vacancies from your home country by using online jobs services such as EURES. Although the popularity of online applications is increasing in Austria, not all employers favour this method. Therefore, you may have to send your application via post.
When applying for a position, submit a concise CV with an attached photograph of yourself along with your qualification certificates. Be sure to include brief details of any previous relevant work experience, voluntary work and personal interests, as well as your contact details and previous education.
Your CV should be a maximum of two pages long and accompanied by a cover letter, with both written in German.
If you're invited to interview, you'll need to dress formally and make sure you're on time - Austrian employers place high importance on punctuality.
Summer jobs
Austria has a variety of seasonal work on offer, with summer jobs available in a range of fields. You could work in the country's booming tourist industry in bars, clubs, restaurants or cafes. Another option is to find work as a ski instructor in one of Austria's famous resorts.
There are also year-round opportunities for grape picking and au pair work. While usually poorly paid, you won't need to be fluent in German to work as an au pair and can typically expect food and accommodation to be included when taking up a position.
Seasonal jobs are a great way of exploring Austria and the work experience they provide will look great on your CV. To search for vacancies during ski season see Snow Season Central.
Alternatively, if you're looking to gain some hands-on experience and can afford to support your trip, you could consider a volunteering placement.
Volunteering schemes are available through:
WWOOF Austria - giving you the chance to volunteer on organic farms while getting to know the locals.
Teaching jobs
Austrians are taught English as a second language from a young age, but there are still opportunities to teach English in the country. Competition for posts is tough - especially in popular spots, such as Vienna and Salzburg - but if you're TEFL or TESOL qualified you stand a good chance of securing a position.
You could teach in a public school, private language academy or university, assisting a variety of students with a range of abilities. You could be teaching young children just starting to learn, or business professionals wanting to brush up their skills.
The British Council currently offers around 80 language teaching assistant posts in Austria each year, lasting a full academic year.
You'll be placed in two schools, expected to work for approximately 13 hours a week and will be paid €1,300 (£1,114.) per month. The scheme is open to those aged 35 or under with competence in German to at least A2 standard.
For more information, see the British Council Language Assistants - Austria.
Internships
Placements and internships in Austria are common and flexible, and range from just a few weeks to a year in length. Opportunities are listed on websites such as GoAbroad.com.
 Those from outside the EU will need to secure an Austrian National Visa (Visa D) if planning to embark on an internship in Austria.
If you're looking to pursue a career in science or technology, the Institute of Science and Technology (IST) Austria - Internships has information about year-round opportunities and their summer programme, the ISTernship.
The UK government run the Turing Scheme for students looking to secure international work experience. Check that your university is involved in the programme and offers the Turing Scheme.
Other internship and summer work placements can be found at:
AIESEC UK - for students and recent graduates
IAESTE UK - for science, engineering and applied arts students.
Austrian visas
Those outside the EU (this now includes the UK) will need a visa to work in Austria. There are a number of different visa types available. Contact your local Austrian embassy or consulate to find out more about visa requirements. See the Austrian Foreign Ministry for a list of representation authorities worldwide, including the Austrian Embassy London. Another useful resource for UK nationals is GOV.UK Travel to Austria for work.
If you're a EU or European Economic Area (EEA) citizen, you won't need a work permit or visa to enter the country and look for employment, meaning relocating to Austria could be easier than you think. That being said, you'll face restrictions if you're coming from Croatia.
For those who require a visa, there are a number of types available for different purposes. These include:
The EU Blue card - a type of residence and work permit tied to specific job offer. You must hold a university degree to be granted a card, which entitles you to work for a period of up to two years.
The Red-White-Red card - this is a points-based immigration system that enables you to work for an Austrian employer for up to 12 months. In order to qualify you must be highly qualified, a skilled worker in an occupation facing shortages, a self-employed key worker or a graduate of an Austrian university.
The Jobseeker visa - allows highly-qualified non-EU citizens to look for work in Austria for a period of six months. If you secure employment during this time you must apply for the appropriate work permit.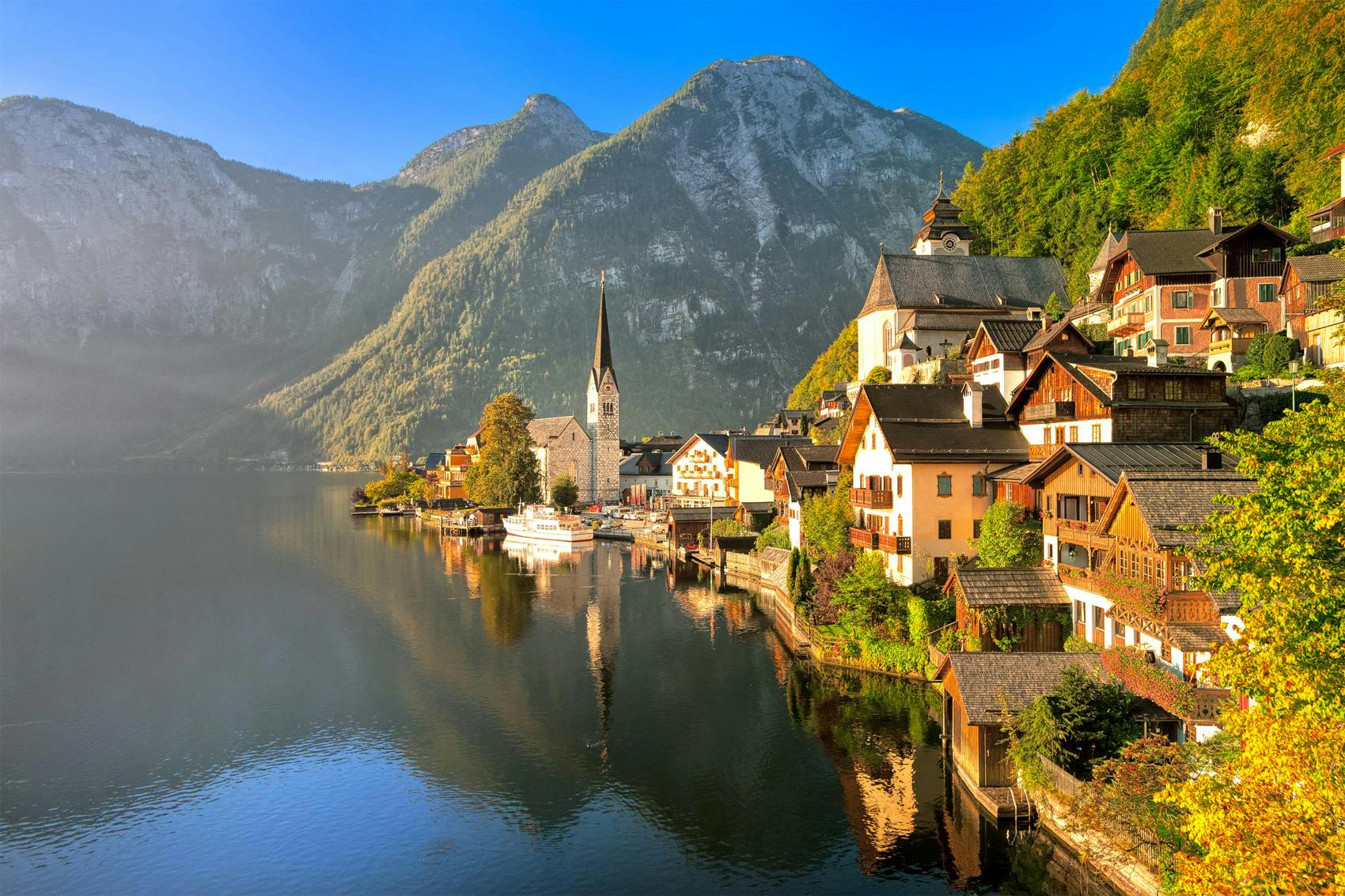 Language requirements
As part of the National Action Plan for Integration (NAP), the Austrian Federal Government feel  that a solid grasp of German - spoken and written - is the basis of successful integration in Austria, from both a professional and social perspective.
The Österreichisches Sprachdiplom Deutsch (ÖSD), or the Austrian Language Diploma, is Austria's officially-recognised examination system for German as a foreign language. You can take the exam at centres in more than 45 countries around the world.
Other institutions and organisations also offer a variety of German language courses. For more information, visit the association of Austrian language schools Campus Austria.
How to explain your qualifications to employers
Thanks to the Bologna Process, an agreement between European countries to offer comparability in standards of teaching and quality of qualifications across Europe, any higher education qualifications obtained in the UK are directly comparable to their Austrian counterparts. If you're heading to the country to work with a UK Bachelors, Masters or PhD, these will typically be recognised and accepted by Austrian employers.
However, it's best to check with potential employers before submitting an application.
To find out more about how your qualifications are recognised, see ENIC-NARIC.
What's it like to work in Austria?
As an employee in Austria you can expect to work an eight-hour day and a 40-hour week. In some industries you may work a slightly shorter, 38-hour week.
You'll be entitled to a generous five weeks of leave per year, increasing to six weeks after 25 years' service. This is in addition to the country's 13 annual paid public holidays.
As there's no national statutory minimum wage, respective job sectors set their own by collective agreement - €1500 (£1,285) per month. In rarer cases, individual employers will stipulate their own minimum wage.
A typical salary in Austria is roughly €43,000 (excluding Vienna which is higher), the equivalent of about £37,000.
The country operates a progressive rate of income tax of 0-50%. The amount of tax you pay will depend on what you earn. Income tax and insurance contributions are deducted from your salary each month. For more information on tax and working conditions see migration.gov.at - Income and taxation.
Find out more