Keep up to date with the latest job news, career advice and postgraduate study opportunities with Prospects' range of print and digital publications
To order copies of Prospects publications complete the order form and email it to orderpublications@prospects.ac.uk. If you are a current student, these are freely available from your university careers services.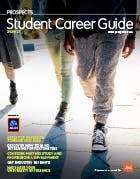 Student Career Guide
Your essential guide to making the most of your time at university, including postgraduate study and what to do after you've graduated. View the digital version of the Student Career Guide.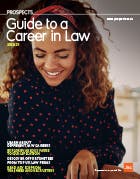 Guide to a Career in Law
This digital-only magazine features training contracts and law courses for law and non-law students. View a Guide to a Career in Law.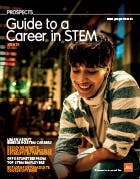 Guide to a Career in STEM
Get an overview of the science, technology, engineering and maths sectors with this digital-only magazine. View a Guide to a Career in STEM.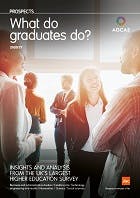 What do graduates do?
The 2020/21 edition of What do graduates do?, produced in partnership with AGCAS, examines graduate destinations 15 months after leaving university through data and expert insights.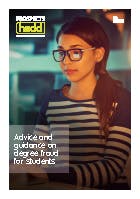 Degree fraud
How does degree fraud happen? How does it affect me? What can be done about it? For the answers to these questions and everything else you need to know take a look at this advice and guidance on degree fraud for students.