Work in Belgium
Author

Rachel Swain, Editorial manager

Posted

July, 2020
Located in the centre of Europe, Belgium offers a number of attractive career opportunities for talented graduates…
If you're debating a move to Belgium don't be fooled by the country's small size. Often referred to as the 'heart of Europe' the country has a population of approximately 11.5 million - including an estimated 220,000 expats, so you'll be in good company.
A federal state, Belgium is made up of three regions: Flemish (in the north), Brussels-Capital Region and Walloon (in the south). The country is multilingual with three official languages. Dutch is spoken in the Flemish community and in the capital city of Brussels, while French is spoken in the Walloon region. German is spoken by small number of the population. English is also widely understood but you will need to learn the language of your particular community in order to get by.
While beer, chocolate and waffles are synonymous with the country you should also know that Belgium is a mecca for culture fans. It boasts historical cities, beautiful architecture, peaceful countryside's, indulgent cuisine and a thriving arts scene.
Jobs in Belgium
The job market in Belgium is competitive and language skills are in high demand. Multilingual foreign workers or those that can speak at least one of the country's official languages, stand more chance of gaining employment. 
Service and high-tech industries are typically located in the Flanders region in the north, while coal and steel manufacturing is concentrated in the south.
The majority of Belgians work in the service sector in the banking, law, media, retail, tourism and transport industries. A limited number of jobs are available in industry.
Popular graduate jobs
Engineering
Pharmaceuticals
Processed food and beverages
Transportation equipment and motor vehicle assembly
Textiles
Belgium has a large expat community and European Union (EU) workers are employed in a variety of jobs. Brussels is home to the headquarters of the EU and the North Atlantic Treaty Organisation (NATO), both big employers of international workers.
Other large Belgian employers include:
Ageas (insurance)
Anheuser-Busch InBev (brewing)
Bekaert (steel wires)
Banque Nationale de Belgique (banking)
Colruyt Group (food retail)
D'Ieteren (vehicle distribution)
Elia (energy)
KBC Bank (banking)
Proximus (telecommunications)
Solvay (chemicals)
UCB (biopharmaceuticals)
Umicore (materials technology).
You can search for jobs in Belgium at:
In addition, jobs are advertised in newspapers of all three communities (Flemish, French and German).
Skills shortages
The majority of available jobs in Belgium are for highly skilled workers in the service sector but many international workers also capitalise on labour shortages. Belgium is in need of:
accountants
administrative staff
architects
electricians, plumbers, joiners and plasterers
engineers, technicians and mechanics
IT staff
nurses and midwives
project managers
teachers
technical and commercial sales representatives.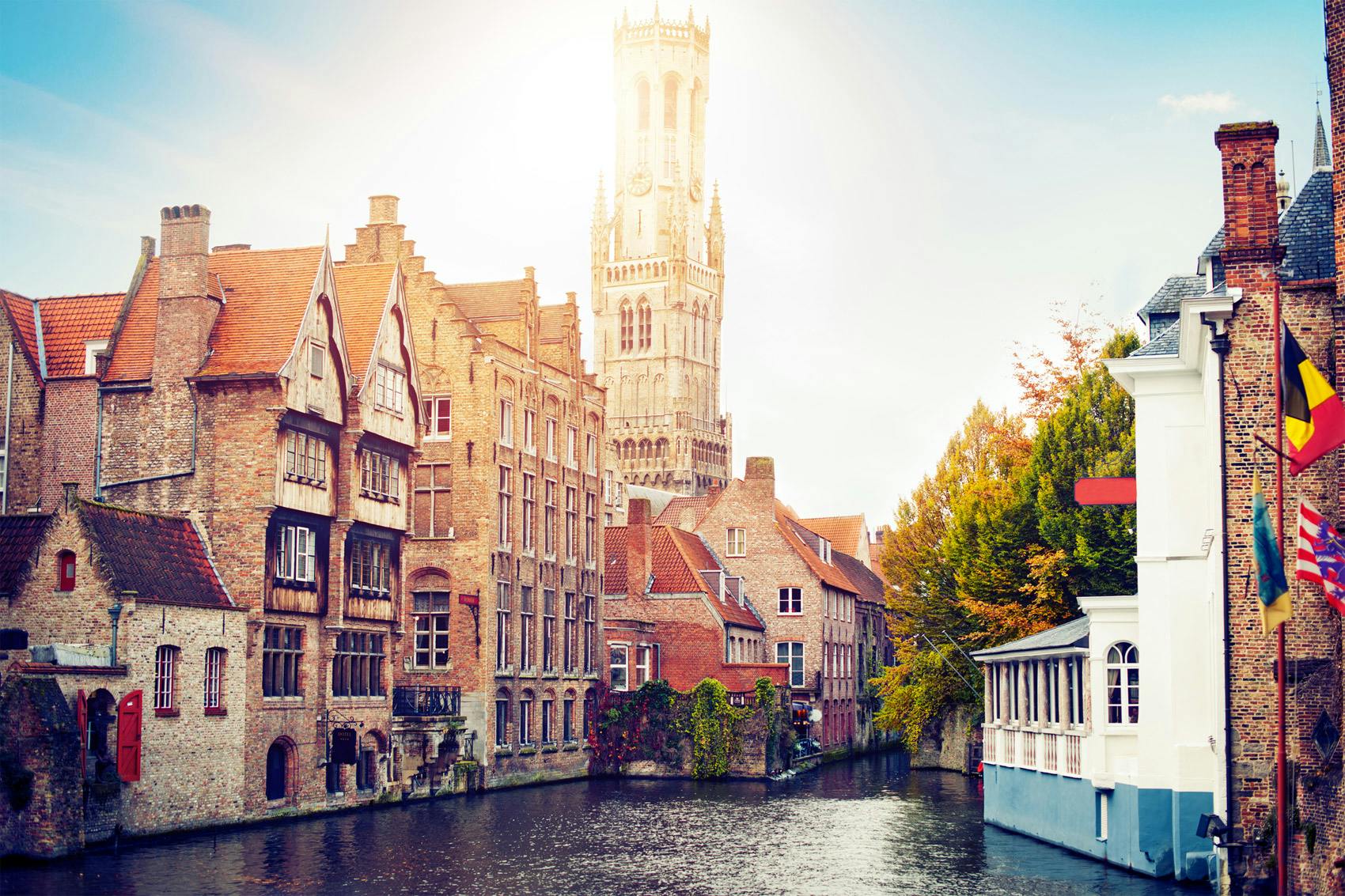 How to get a job in Belgium
The application process in Belgium is similar to that in the UK: an application form, a two-page CV and cover letter (in the relevant language), plus references. This is followed by an interview.
It's essential that you write your application in the right language, Dutch, French or German - this depends on where you choose to live and work. Some organisations may accept applications written in English but check with them before you apply.
It's advisable to apply for jobs from your home country, especially if you're a non-EU citizen. However, if you're currently living in Belgium, you can sign up to recruitment agencies such as Adecco, Randstad and Michael Page; there are also sector-specialist agencies, a list of which can be found at Golden Pages Belgium.
Each of Belgium's four regions has its own public employment office. You can receive professional careers advice, and search for jobs and training courses at Actiris (Brussels), VDAB (Flanders), Le Forem (Walloon) and ADG (German community).
Lots of international organisations operate in Belgium so another possibility is to get a job in one of these organisations in your home country and then transfer to offices in Belgium.
Summer jobs
Belgium is a huge tourist attraction, especially cities such as Brussels, Bruges, Antwerp, Ghent and Ypres. As such, there are a variety of summer and part time jobs available in the tourism and hospitality industries such as hotel, bar and restaurant work.
If you want to give your CV a boost and improve your language skills, as well as demonstrate your ability to work in a multilingual environment, volunteering in Belgium is good idea.
Teaching jobs
Belgium is a popular destination for qualified teachers of English as a foreign language.
Jobs are available in private language schools, international schools and businesses but you'll need a Teaching English as a Foreign Language (TEFL) qualification to secure a position and for some posts, an undergraduate degree is required. Most vacancies are advertised in September and January, with contracts ending in June or July. Look for teaching jobs in Belgium at:
You can also apply to Teach English in Belgium, in either schools or higher education institutions, with the British Council as a language assistant. You must be a native English speaker who completed the majority of your secondary education in the UK. You also need to have passed at least two years of university education and have a B1 level in French.
Internships
Internships are widely available, and like summer jobs or volunteering they are a great addition to your CV.
Organisations such as Deloitte and PwC also offer internships in Belgium. Deloitte offers opportunities for those who have, or are studying for a Bachelors or Masters in economics, commercial or civil engineering, accountancy, tax, law, IT or office management. Interns could work in a number of Belgian locations, including Zaventem, Bruges, Ghent or Antwerp. PwC also provide a variety of internships for school leavers and graduates.
AIESEC UK offers a traineeship exchange programmes lasting six weeks to 18 months for students and recent graduates, while IAESTE UK offers summer course-related placements for science, engineering, technology and applied arts students.
Internships and summer work placements for students can also be arranged by organisations such as Europlacement.
The government has announced a new Turing Scheme for students looking to secure international work experience during the 2021/22 academic year. Check that your university is involved in the programme and offers the Turing Scheme.
Belgian visas
Citizens of non-EU countries, including the UK, will require a visa and/or work permit.
Short-term visas are for those staying less than 90 days, while long-term visas are for those staying for more than 90 days. The latter of these requires you to have a work permit, which your prospective employer must usually apply for - often one year in advance.
EU citizens have the right to:
move to another EU country to work without a work permit
enjoy equal treatment with nationals in access to employment, working conditions and all other social and tax advantage
stay in the country even after employment has finished.
EU nationals planning to stay in Belgium for less than three months should register with the relevant local authority on your arrival. If you plan to stay for more than three months you'll need to apply for a registration certificate from your local authority.
EU citizens may also have health and social security coverage transferred to their host country, and can apply for permanent residency after living in Belgium for three years.
Contact your Belgian embassy for further information on visas, while you can also read more about work permits at Belgium.be.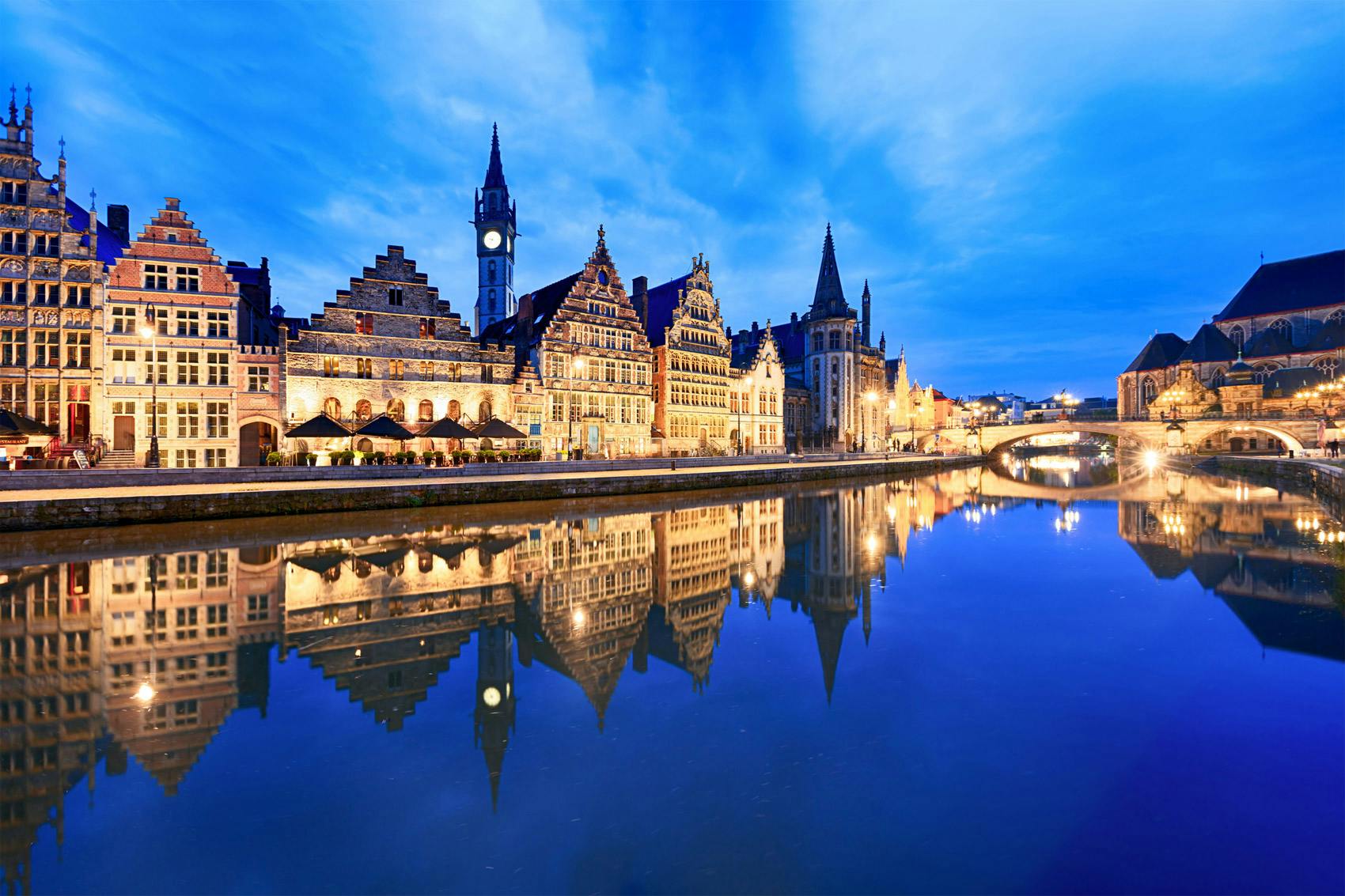 Language requirements
There are three official languages in Belgium: Dutch (Flemish), French and German.
Dutch is spoken in the Flanders region to the north, by the Flemish Community.
French is the first language for the majority of citizens in Wallonia, which covers most of Belgium south of Brussels. French-speaking citizens are known as the French Community.
German is spoken in the southeast, where the German-speaking community of Belgium resides.
While English is spoken in the country and plenty of Belgian nationals are bi- or multilingual, it's a good idea to have a basic understanding of either Dutch or French before you arrive in the country to help you settle in. You'll be able to take up language lessons once you arrive in Belgium.
How to explain your qualifications to employers
The Bologna Process means that your UK qualifications will be recognised by employers. Those from countries outside of the European Higher Education Area (EHEA) should contact NARIC (Flemish Community) or the Ministere de la Federation Wallonie-Bruxelles (French Community) to get your certificates recognised.
For certain professions, you may need your qualifications to be officially recognised before you begin work. To find out whether your professional qualifications will be recognised in Belgium, visit Europa or Enic-Naric.
What it's like to work in Belgium
The average working week is 38 hours - approximately eight hours every day.
There are ten public holidays in Belgium including:
New Years Day
Easter Monday
Labour Day
Ascension Day
Whit Monday
Belgium Day
Assumption Day
All Saints Day
Armistice Day
Christmas Day.
Paid annual leave is worked out depending on the number of days you have worked in the previous year.
Despite this, living costs are fairly high - albeit lower than in the UK - and the country has one of the continent's highest income tax rates.
Management culture is traditionally similar to the French-style top-down approach, but more organisations are moving towards a Dutch-like open workplace, with increased delegation and greater democracy in decision-making. Belgians appreciate personal contact, and logic and reasoning, with arguments backed up by facts and figures.
Find out more