Work in Brazil
Author

Daniel Higginbotham, Editor

Posted

October, 2021
To find work in Brazil you'll need to be highly skilled in an area such as IT, engineering or finance - but for those who succeed in landing a job, you'll get to enjoy the country's many cultural delights
By far the largest country in Latin America and with a population of over 200 million, Brazil
has the seventh largest economy in the world. The country boasts 4,600 miles of coastline and more than 60% of the Amazon rainforest, with its idyllic beaches and natural beauty a huge draw for holidaymakers looking to experience this tropical paradise.
Also famous for its samba music, the Brazilian Carnaval festival in Rio de Janeiro and football, Brazil's culture is colourful and extravagant. On your time off you can visit sights such as the statue of Cristo Redentor (Christ the Redeemer) and enjoy the views from Sugar Loaf mountain.
However, you need to be aware that Brazil's job market is notoriously tough to crack into, with lengthy visa applications and a national preference for hiring home-grown talent rather than international workers. You'll also need a high level of proficiency in Portuguese - the country's official language - not only to be considered for a role, but to get by in your day-to-day life.
With the right set of skills and a motivation to search for jobs, there's plenty on offer - particularly in the metropolitan areas of São Paulo, Macaé, Rio de Janeiro and the capital city Brasilia.
Brazil was particularly hard-hit by the COVID-19 pandemic in 2020, although there are signs that the country is starting to recover. For the latest guidance on travelling to Brazil, see GOV.UK - Foreign travel advice.
Jobs in Brazil
Brazil is home to a thriving agriculture industry, being the world's largest producer of beef cattle, tropical fruits and sugar cane and world-leading coffee producers for more than a century.
As well as agriculture, Brazil's industrial sector - which produces aircrafts, cars, computers and more - has been thriving in recent years. The country also has a financially powerful banking industry with a strong national currency (Brazilian Real), and is one of the world's leading producers of hydroelectric power.
Despite this, finding a way into the job market will be difficult, as the majority of Brazilian companies follow the 'principle of proportionality' - where two thirds of all vacancies must be filled by Brazilian citizens.
If it wasn't already tough to find a job in Brazil, the ongoing coronavirus pandemic has also had an impact on recruitment, with the construction, manufacturing and retail sectors being particularly affected. Indeed, the ManPowerGroup Employment Outlook Survey 2021 noted that just 7% of Brazilian employers expected to increase their workforce in the next quarter.
Roles that graduates may be able to fill include:
sales representatives
accountants, auditors and financial analysts
healthcare professionals
IT professionals
engineers (chemical, civil, electronic and mechanical).
Popular graduate jobs
Agriculture
Automobiles
Banking
Oil and gas
Textiles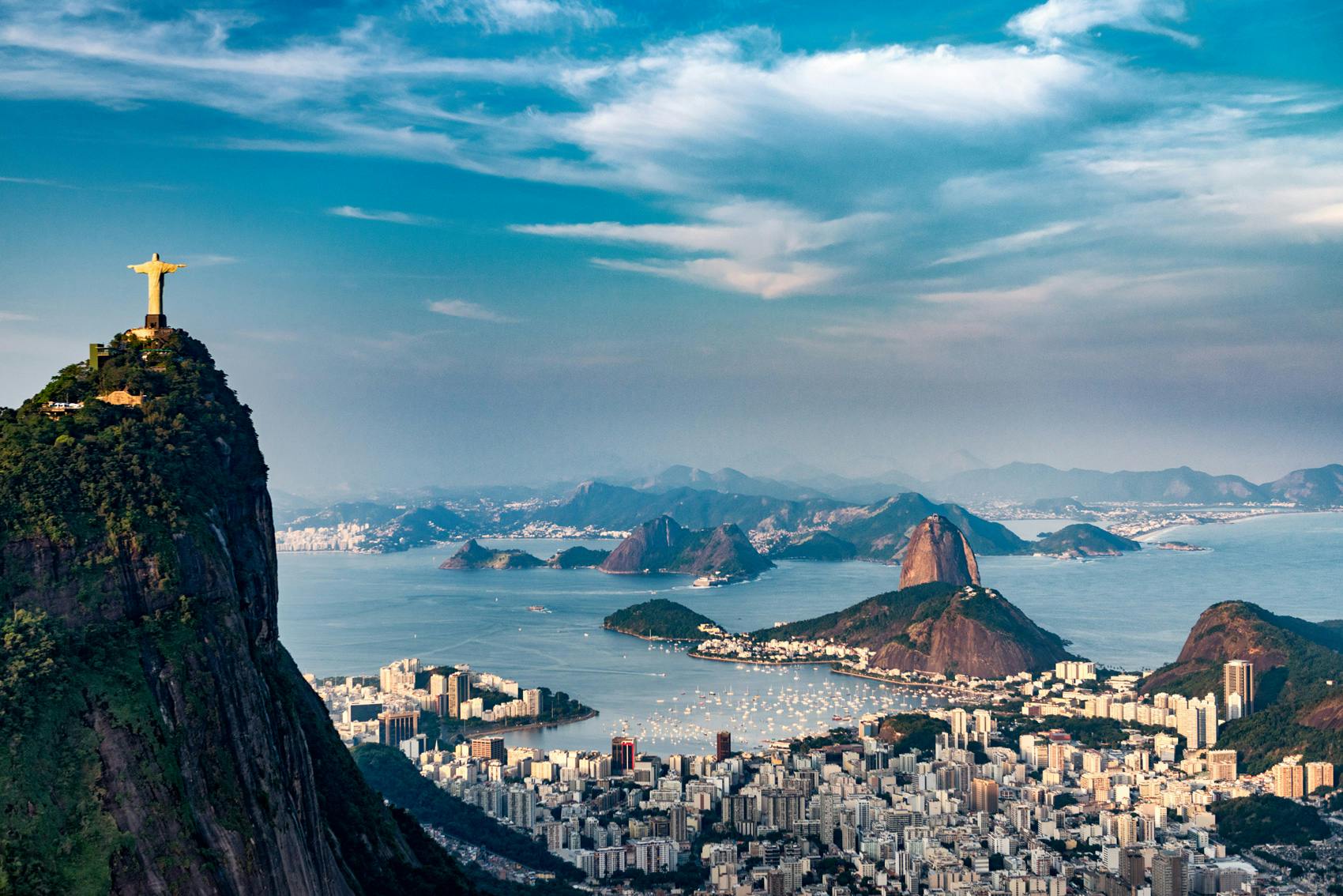 How to get a job in Brazil
Temporary or part-time positions for graduates in Brazil are scarce due to the country's attitudes towards hiring international workers.
If you're hoping to secure a full-time role, you should start your search from home. Full-time jobs in Brazil are advertised via:
To tap into the hidden jobs market, where a number of roles aren't advertised, send out speculative applications to employers, including your CV and a cover letter.
Summer jobs
Brazil's tourism industry is always in need of English speakers, so if working as a hotel employee, bartender or tour guide appeals to you, you're in luck. Similarly, teachers of English as a foreign language are in high demand among business professionals looking to improve their skills to take to the global market.
If you have experience of working with children, you might consider a summer working as an au pair for a Brazilian family.
Teaching jobs
Due to the competitive job market, one of the easiest ways for foreign applicants to find a job in Brazil is through teaching English. The highest demand for teachers is found in the cities of Rio de Janeiro and São Paulo.
Your earnings will vary based on your location, and whether you're teaching at a school or university or offering private tuition.
You'll be able to charge a higher rate if you teach a niche subject, such as medical or legal English.
To teach in Brazil, you must meet the following criteria and have:
Search for teaching opportunities in Brazil via:
Internships
There are plenty of internship opportunities in Brazil's thriving cities - São Paolo is a popular destination as this is where many of the roles are based. These vary in type, from positions in marketing and business to web development.
Fortunately, many online resources for finding internships are written in English.
You can search for opportunities at:
Brazilian visas
You'll need a residence permit and work visa for any paid work you take on in Brazil.
Your future employer will apply for a work visa on your behalf by submitting copies of the employment contract, your CV, required work documents and a certified copy of your passport to the Brazilian Ministry for Labour and Employment.
Once this is approved, you'll then apply for a temporary work visa in your home country, via your local embassy or consulate. For this reason, securing employment before you make the move to Brazil is crucial.
A temporary work visa expires after two years. At this point it can be renewed for an additional two years, after which your company will be able to apply for a permanent visa for you if you intend to stay in Brazil for the long term. While you're holding a temporary work visa, you won't be able to change employers without permission.
You'll need to collect various documents from the federal police within 30 days of your arrival in Brazil - including a foreigner ID card and Brazilian taxpayer ID, which you'll use to open a bank account.
Apply for your visa as early as possible - your application may take two to three months to be processed.
For more information, see the Embassy of Brazil in London - Visas to travel to Brazil.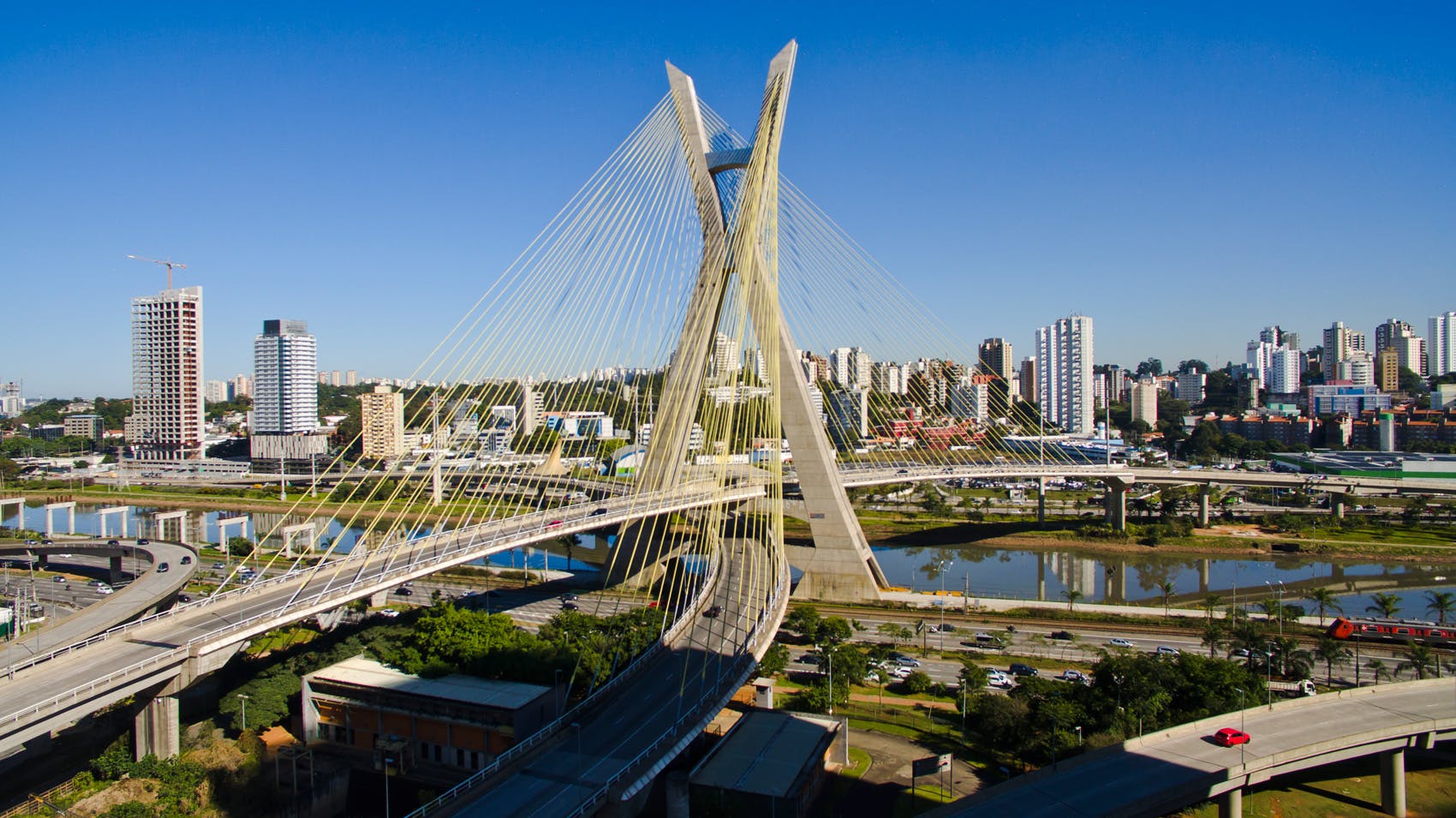 Language requirements
As Portuguese is the official language of Brazil, your chances of securing employment without proficiency in the language are slim.
You can enrol in Portuguese lessons once in Brazil to improve your skills, or find work via an international organisation, as this set-up may offer help with Portuguese as part of an employee package.
You won't need certification from an official language course to work in Brazil. Consider using online resources to brush up on your Portuguese, such as BBC Languages - Portuguese or Duolingo - Learn Portuguese.
Explaining your qualifications to Brazilian employers
There should be no confusion in taking your qualifications to Brazilian employers. The higher education system in Brazil, laid out by the Ministry of Education (MEC), loosely follows the Bologna system used in the UK.
However, there's no formal connection between the two systems. Therefore, it's best to clarify your qualifications when applying for jobs.
What it's like to work in Brazil
The working day in Brazil typically runs from 8am-6pm, Monday to Friday, with an hour's unpaid break. Employees average 40 hours per week and by law they must not exceed 44 hours.
As for annual leave, workers are entitled to 30 days' holiday after being in their job for a year, either taken all at once or split into parts. There are eight national holidays per year - including Christmas and New Year's Day - which employees all across the country take off work, on the condition that doing so won't jeopardise their job (such as those who work in the emergency services).
Healthcare is provided for free by the government, through the SUS (Unified Health System), and public health programmes are in place to make medication more affordable.
Find out more