Work in Denmark
Author

Jemma Smith, Editor

Posted

April, 2022
Denmark is regularly voted one of the happiest places in the world and it's not hard to see why. Flat working hierarchies, high salaries and generous holiday allowances are just some of the reasons to work in Denmark
While an expensive place to live (think high taxes and living costs) you'll benefit from top-notch public services including free healthcare. Your commute will be enjoyable too, as half of those living in the capital Copenhagen cycle to work every day.
Denmark's relaxed and informal working culture is part of the reason why it's the second happiest country on Earth, according to the World Happiness Report 2022. Denmark is also ranked in the top 20 for expat living in HSBC's Expat Explorer Survey 2021. It's also the place to go if you're seeking 'hygge', the uniquely Danish concept of cosiness and togetherness.
While English is commonly spoken in business don't pass up on the chance to learn a second language. Danish language courses are widely available and having a grasp of the local lingo will help you to make friends and settle in.
Generous holiday entitlements mean you'll have plenty of time to explore tourist attractions such as Tivoli Gardens, the original LEGOLAND, the oldest operating fairground in the world, among many others.
Jobs in Denmark
The Danish labour market is dominated by the services sector followed by industry and unemployment is low at just 2.7%.
Due to its geographical location, Denmark is an important distribution point for Europe. Its top exports include pharmaceuticals and medical equipment, iron and steel, food products, textiles and clothing and electronics.
The Danish labour market famously operates on a system of 'flexicurity' meaning that employers can hire and fire at will to adjust to the needs of the market but at the same time employees are safeguarded by A-kasse (unemployment insurance fund).
Workers also enjoy excellent working conditions, thanks to a strong collaborative arrangement between unions, employers and the Danish government, and the market is dominated by small and medium-sized enterprises (SMEs). You'll feel valued in your role wherever you work in the southernmost Nordic country.
World-famous brands such as Pandora, Carlsberg, Ecco and Lego all have their roots in Denmark too.  
Popular graduate jobs
Mechanical engineer
Radiographer
IT consultant
Primary and secondary school teachers
Psychologist
You can search for jobs in Denmark at:
Skills shortages
The government maintains a Positive List of shortage occupations - if you have the right qualifications to fill any of the roles that appear on this list, you should find securing a job relatively simple.
The Danish workforce is currently facing skills shortages in certain areas, such as science and engineering, teaching, management, finance, medicine and healthcare, IT and law.
Jobs in demand for people with a higher education degree include:
architect
biochemist
chief accountant
civil engineer
dentist
doctor
electronics engineer
IT project manager
lawyer
librarian
marketing manager
midwife
music teacher
nurse
pharmacist
psychologist
sales manager
secondary school teacher
web developer.
For the full list see New to Denmark - The Positives Lists.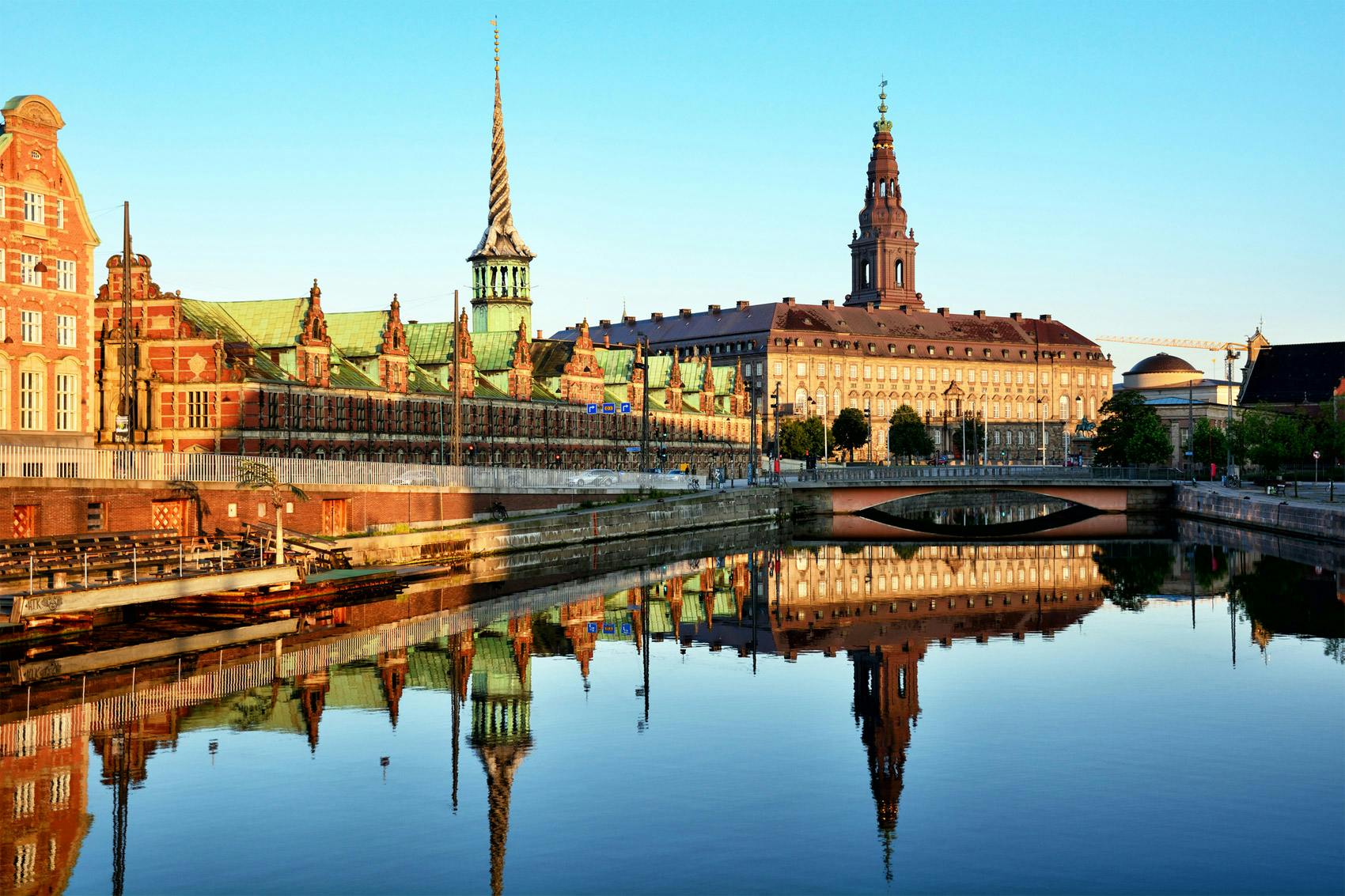 How to get a job in Denmark
You may initially struggle to find employment in Denmark - employers in the country prioritise Danish applicants over those from overseas. However, there are a number of things you can do as an international worker to strengthen your application.
Firstly, make sure you've researched the company you're applying to and tailor your CV and cover letter to the organisation. Showing knowledge of, and enthusiasm for the specific company will help you to stand out - as will possessing relevant work experience.
You may also benefit from broadening your horizons. If you're willing to commute, or use your skills in positions you haven't previously considered, you'll open yourself up to more job opportunities. For example, applying for a job in a sector experiencing skills shortages can improve your chances of securing work.
Finally, it's important to note that social media tools, particularly LinkedIn, are big in Denmark. You can use them to build connections and show off your most relevant skills and experience, and you're more likely to find a job if your online presence is polished.
Summer jobs
There are plenty of opportunities for seasonal work in Denmark's tourist sector in the bars, hotels and clubs of Copenhagen and other cities. There's no official application process for these kinds of roles, so try approaching establishments directly to discover opportunities.
You could also spend a summer working as an au pair. In return for providing a family with childcare and completing household tasks, you'll receive a weekly allowance, be covered with medical insurance and provided with rent-free accommodation. Learn more about applying for the au pair residence permit.
Alternatively, if you're able to financially support yourself you could partake in some form of voluntary work.
British citizens can apply for volunteering placements with Concordia, a scheme providing opportunities in a number of areas including festival and environmental work, renovation and working with elderly and disabled members of the community.
You can also find voluntary and paid placements through:
Teaching jobs
The public education system is strictly regulated in Denmark. If you're hoping to teach, you'll first need to ensure that your qualifications are recognised and approved by the Ministry of Higher Education and Science. In some cases, you might have to undergo additional training to teach in a Danish school.
Danes are typically taught English from an early age, so there are limited opportunities to teach English as a foreign language. However, you may be able to find an opening to teach business English at adult learning colleges or private language schools. Popular locations for TEFL jobs include Copenhagen, Aarhus, Aalborg, Fredericia and Odense. You'll usually need a degree and TEFL qualification to secure a job and some posts may also require you to speak Danish.
Internships
The majority of Danish internships are based in Copenhagen, home to many large companies. You can search for paid internships in Denmark at:
If you are a non-EU citizen who requires a visa to enter Denmark, it is possible to obtain a residence and work permit in order to take up an internship of up to 18 months, subject to certain conditions and depending on the job sector you are interested in. Learn more at New to Denmark - Internship.
Danish visas
If you're from outside the EU, European Economic Area (EEA) or Switzerland - this now applies to UK citizens - you'll need to apply for the appropriate residency permit, which you can do through New to Denmark.
To make this application, it's likely that you'll need a written contract of employment or evidence of your job offer, outlining your salary and employment conditions.
Citizens of the EU, EEA countries and Switzerland won't need a residence or work permit to enter Denmark and look for work. However, if you're planning to stay for longer than three months you'll need to apply for a registration certificate on your arrival.
This certificate enables you to receive a civil registration number (CPR), health insurance card and tax number, all of which you'll need to access public services and get paid.
If you're from one of the Nordic countries - Norway, Finland, Iceland or Sweden - you can reside and work in Denmark without this certificate, but you'll still need to register for a CPR, health insurance card and tax number.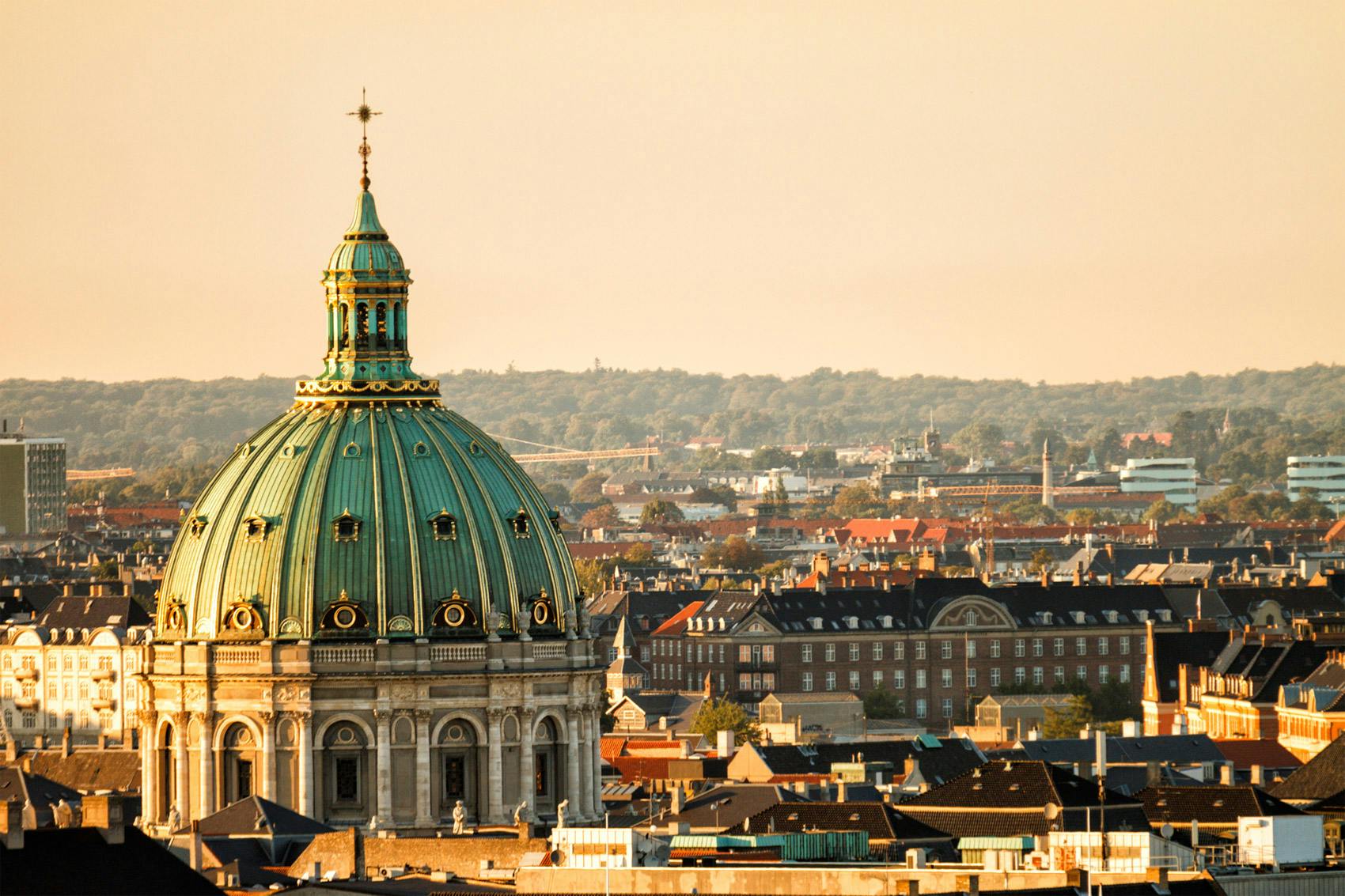 Language requirements
Danish is the country's official language, but it's not the only one you'll hear - the majority of Denmark's population speak English as a second language, with many also having a grasp of German, French and Swedish.
Job applications are primarily made in Danish or English, but check with your chosen organisation for any specific language requirements.
While you'll be able to enter the workforce without fluent Danish under your belt, learning the language will be essential for integrating with the locals, immersing yourself in Danish culture and getting the most out of the experience of working in Denmark. In doing so, you'll also be demonstrating commitment to your employers.
There are plenty of ways to learn Danish - you could learn the language online, via classes in your home country or once you've arrived in the country.
How to explain your qualifications to employers
The Bologna Process, a series of agreements between European countries to ensure direct comparability of qualifications across the continent, means UK qualifications meet the standards of those in Denmark. Employers should have no problems recognising them - if you encounter issues, you can have your qualifications assessed by the Danish Agency for Higher Education, which will make them easier for employers to understand.
Some professions are regulated and you'll need authorisation from a public authority to confirm your qualifications.
What's it like to work in Denmark?
The Danish workforce operates on a standard working week of 37 hours, Monday to Friday. However, with most employers this is flexible and can be adjusted to suit an employee's needs. You'll be entitled to five weeks' annual leave and the country celebrates eleven public holidays including:
New Year's Day
Maundy Thursday
Good Friday
Easter Sunday
Easter Monday
Prayer Day
Ascension Day
Whit Sunday
Whit Monday
Christmas Day
Second day of Christmas (26 December).
Workplaces typically have a flat hierarchy, meaning all employees are encouraged to contribute ideas and take part in decision-making. It's normal to raise any issues you may have with your CEO, for instance.
Denmark doesn't have a statutory minimum wage. Salaries are negotiated between individuals and their employers.
The country adheres to a progressive tax system. While salaries are generally high, working in Denmark you'll be charged a much higher rate of tax than most European countries. Bear in mind this system is designed to allow for free public services, such as healthcare and education.
In line with higher salaries and tax rates, you'll find that living costs - including accommodation, food and public transport - are also fairly high. Factor this into your research and budgeting if you're planning to make the move to Denmark.
Find out more