Work in Finland
Author

Henry Godfrey-Evans, Editorial assistant

Posted

May, 2022
Renowned for rewarding graduates with top salaries, Finnish life sits at the very pinnacle of wellbeing and the work-life balance
With around 188,000 islands and over 188,000 lakes, Finland is a country of breathtaking natural beauty. It's home to the Midnight Sun, a permanent sunrise throughout June and July.
Despite an average 40-hour working week, you'll enjoy a high standard of living with plenty of time to explore its emerald green forests, beautiful landscapes and waters. Most workers get five to six weeks of annual leave while flexible working was introduced here over two decades ago.
If you're a coffee lover, you'll fit right in - the Finnish are renowned caffeine fanatics, with each Finn consuming on average 12 kilograms of coffee per year.
Jobs in Finland
Finland's job market has traditionally been dominated by manufacturing, with its main exports including machinery, paper and wood products, electrical equipment, optical equipment and vehicles.
The country's technology and IT industry has now become its biggest sector and it is regarded as a major European tech hub. Led by Nokia, which was a huge player in the early days of mobile phones and now focuses on network equipment, software and services, technology represents over half of Finnish exports.
Popular graduate jobs
Chemicals
Clothing
Electronics
Machinery and scientific instruments
Textiles
Start your job hunt by visiting Work in Finland and the European Job Mobility Portal (EURES).
You can also search for jobs on the following sites:
Skills shortages
There are a number of in-demand roles including:
automechanic
business consultant
accountant
kindergarten teacher
general practitioner
technological engineer
electrical engineer
speech therapist
nurse
programmer.
Visit Wage Centre - Shortage occupations in Finland for a full list of shortage occupations in Finland.
How to get a job in Finland
It's best to start your search for work before you move. There are plenty of ways to do this:
Finland's employment advisory service for international workers, TE-palvelut, provides an online job search service. Use the filtered search to display English-speaking opportunities.
The European Commission offers its job mobility portal EURES, which European Union (EU) citizens can use to find work in other member countries.
Social media is a big part of recruitment in Finland. Discover how to utilise social media platforms in your job hunt.
A lot of jobs aren't publicly advertised. Sending speculative applications to companies you'd like to work for is a great way to make a good first impression and demonstrate your enthusiasm and commitment to finding work.
If you wait until you arrive in Finland to look for a job, you'll find vacancies advertised in the local and national press, as well as on television.
It's important that your CV and cover letter are written to Finnish standards:
Your CV should be a maximum of two pages in length, easy to read and visually effective - list your relevant employment and experience in reverse chronological order, and don't waffle or exaggerate.
Your cover letter should be a maximum of one page and tailored to the specific employer - you won't get away with sending out multiple copies to a number of companies.
Expat-Finland provides CV and cover letter advice to give you an idea of what to aim for.
For more information on how to go self-employed or become a partner of a business, visit Expat Finland - Establishing a business in Finland.
Summer jobs
For guidance on how to secure summer work in the country, see TE-palvelut - Finding a job. On the site, you can search for summer vacancies.
Alternatively, you could complete a volunteering placement to develop your skills, improve your Finnish and embrace the country's culture.
The Finnish branch of Service Civil International (SCI), Kansainvälinen vapaaehtoistyöry (KVT) organises short-term volunteer work camps. Typically lasting two weeks (although some projects run for 12 months), their aim is to support local initiatives while promoting equality, social acceptance and respect for the environment. You'll need to pay co-ordinance fees, and sort your own visa (where appropriate).
Teaching jobs
There are plenty of opportunities to teach English as a second language in Finland. It's a less popular ESL teaching destination, so there are more job openings in urban areas, such as Tampere, Turku and the capital Helsinki.
You'll most likely find opportunities in private and international schools, and you won't need to be fluent in Finnish or Swedish to teach English - creating a strictly English-speaking classroom environment is preferable.
The minimum entry requirements to teach English in Finland are a Bachelors degree and Teach English as a Foreign Language (TEFL) certificate. Individual schools may have their own requirements, so check before you apply. Explore the qualification further by reading our advice on teaching English abroad.
Internships
Finnish employers expect graduates to have relevant experience before they're hired. Internships and summer work placements may provide a gateway to employment.
Student placements can be arranged by:
AIESEC UK - for students and recent graduates
IAESTE UK - for science, engineering, technology and applied arts students.
Finnish visas
If you're an EU/EEA citizen or a resident of Switzerland, Liechtenstein or a Nordic country, you won't need a visa to enter Finland. However, you'll need to apply for a residence permit if you're staying longer than three months, which you'll do through your local police station.
All workers from outside these countries, including the UK, need to obtain a residence permit to enter Finland before arriving, which can be applied for in the Finnish embassy or consulate in your country or online through EnterFinland.fi.
You'll need a self-employment permit if you're moving to Finland to start a business, which can be granted once you've submitted your business to the Finnish Trade Register.
Residence permit applications can take up to four months to be processed and approved, so apply as early as possible.
If you're planning to stay longer than a year, you'll also need to register with the Finnish Population Information System, which you'll do through your nearest Local Register office.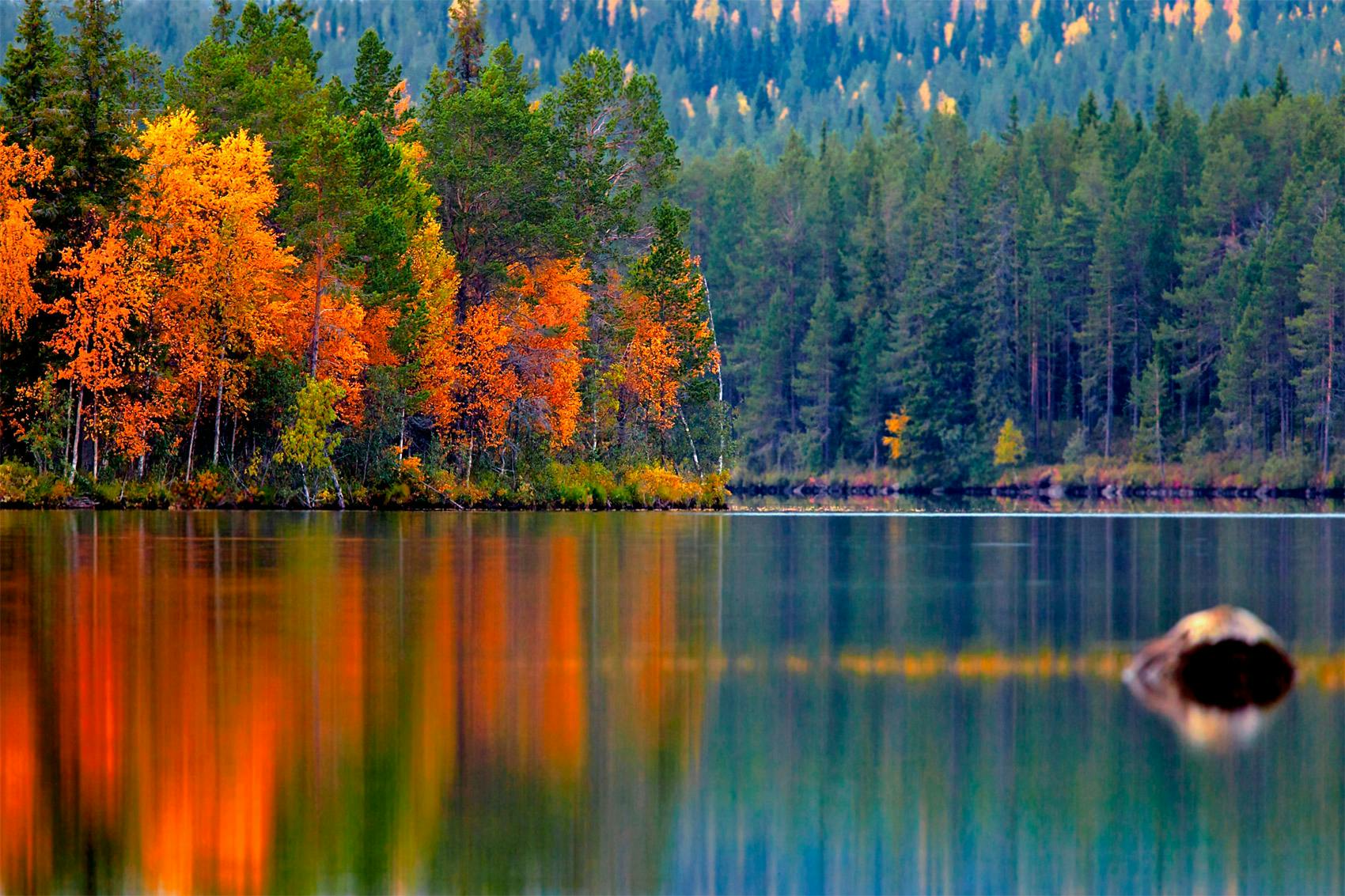 Language requirements
Finland has two main official languages, Finnish and Swedish. Swedish is only the first language of 10% of the population, but it is spoken the most on Finland's western and southern coast. There are also a number of minority languages, including Romani, Sami and Finnish Sign Language.
A good grasp of Finnish is essential to work in the vast majority of sectors. Not only to succeed professionally, but to integrate in society - and for your own safety - it's vital for you to learn the language.
Your line of work will determine the level of proficiency you'll need. For instance, you'll need an excellent understanding of Finnish to work in healthcare, business and other customer-facing roles.
Sites such as Venla.info and infoFinland.fi can help you improve your language skills for free, and Expat Finland - Finnish language training has information about language schools and courses.
How to explain your qualifications to employers
As Finland is a member of the Bologna Process, ensuring direct comparability of qualifications across EU member states, you shouldn't have a problem explaining the qualifications you've gained in the UK to Finnish employers.
However, you may be required to have your qualifications officially recognised to work in some regulated professions, such as healthcare and education. Your employer can advise on whether this applies to you - if so, you'll need to visit the Finnish National Agency for Education.
What's it like to work in Finland?
The 2022 Work-Life Balance Index ranked Helsinki as the 4th best city for work-life balance. It was joint top for a 'happiness and wellbeing' score in an index that also accounted for holidays, sleep, commute time, disposable income and overall hours worked.
Finland currently leads the way in terms of flexible working with new laws (Working Hours Act) giving employees the opportunity to choose when and where they work for at least half of their contracted working hours.
Traditionally, Finnish workers have stuck to a 40-hour week, typically 8am-5pm, Monday to Friday, with a one-to-two-hour lunch break. In addition to 25 days' minimum annual leave, employees also enjoy 13 bank holidays per year.
You'll only pay tax if you're working in Finland for longer than six months, in which case you'll need to apply for a tax card at your local tax office. Visit Finland's tax administration website for more information.
Find out more