Work in Germany
Author

Henry Godfrey-Evans, Editorial assistant

Posted

July, 2022
Germany is a popular country among expats - they make up roughly 13% of the population. Hardly surprising when you consider the attractive career opportunities available in the country
Even once you've exhausted the tourist landmarks and museums of Berlin, Munich and Frankfurt, there's still plenty to see and do while living in Germany. For example, you could visit the remarkable old towns of Nuremburg, Freiburg and Passau, or check out spectacular castles such as Hohenzollern Castle and Neuschwanstein Castle. To get away from it all, the lakes and mountain ranges of Bavaria, close to the Austrian border, provide the perfect opportunity to enjoy Germany's outstanding natural beauty.
From its prime Western European location, you're well placed to visit the rest of the continent, starting with any of Germany's nine neighbouring countries.
Jobs in Germany
Germany has by far the largest economy in Europe and a thriving jobs market to match. It currently has the second lowest unemployment rate at 2.8% which is far below the EU average of 6.1%.
As well as spending €130billion on a stimulus programme due to COVID-19, this relatively low unemployment rate can be attributed to the German government's 'Kurzarbeit' (short-time work) initiative. At this time companies have been able to reduce staff hours and wages, with these subsidised by the state, which has helped to protect jobs.
With a strong focus on exports and heavy investment in research and development (R&D), Germany is reliant on its four main manufacturing sectors: automotive, mechanical engineering, chemical and electrical.
The country provides a base for a range of multinational companies, including:
Adidas
Allianz
BASF
Bayer
BMW Group
Bosch
Continental
Daimler
Deutsche Bank
Deutsche Post
Haribo
Hugo Boss
Lidl
Siemens
Volkswagen.
However, it's not just the larger companies that contribute to Germany's success story - many small and medium-sized enterprises (SMEs) and family-run businesses play a crucial role in the country's economy.
Popular graduate jobs
Chemicals
Electronics
Iron and steel production
Machinery
Vehicle manufacturing
You can search for jobs in Germany at:
Skills shortages
An article on the 'Securing of skilled labour' by the Federal Ministry for Economic Affairs and Energy has highlighted four key factors that are contributing to a future skills shortage.
Firstly, Germany has an ageing workforce, and it's anticipated that there will be a third fewer people of working age (20-64) by 2060, accounting for a shortfall of up to 16 million workers if the country was to block immigration.
With 352 out of 801 occupations currently facing skills shortages in Germany, there's a need for vocational training in a range of sectors.
The country is currently in urgent need of STEM graduates, particularly scientists and engineers (automotive, electrical and mechanical). More IT specialists and mathematicians are needed in banks, insurance firms and other large companies to help with software and security.
The healthcare sector is also suffering a shortage of workers as many current medical and care professionals approach retirement age. The long list includes:
Physiotherapists
Elderly care
Anaesthetists
Neurologists
Psychiatrists
Psychotherapists
Specialists in internal medicine.
Both STEM and the health industries offer desirable starting salaries - for instance, STEM graduates can earn €38,000-€42,000 (£32,000-£35,500), rising to €48,000-€52,000 (£40,500-£44,000) after six to eleven years.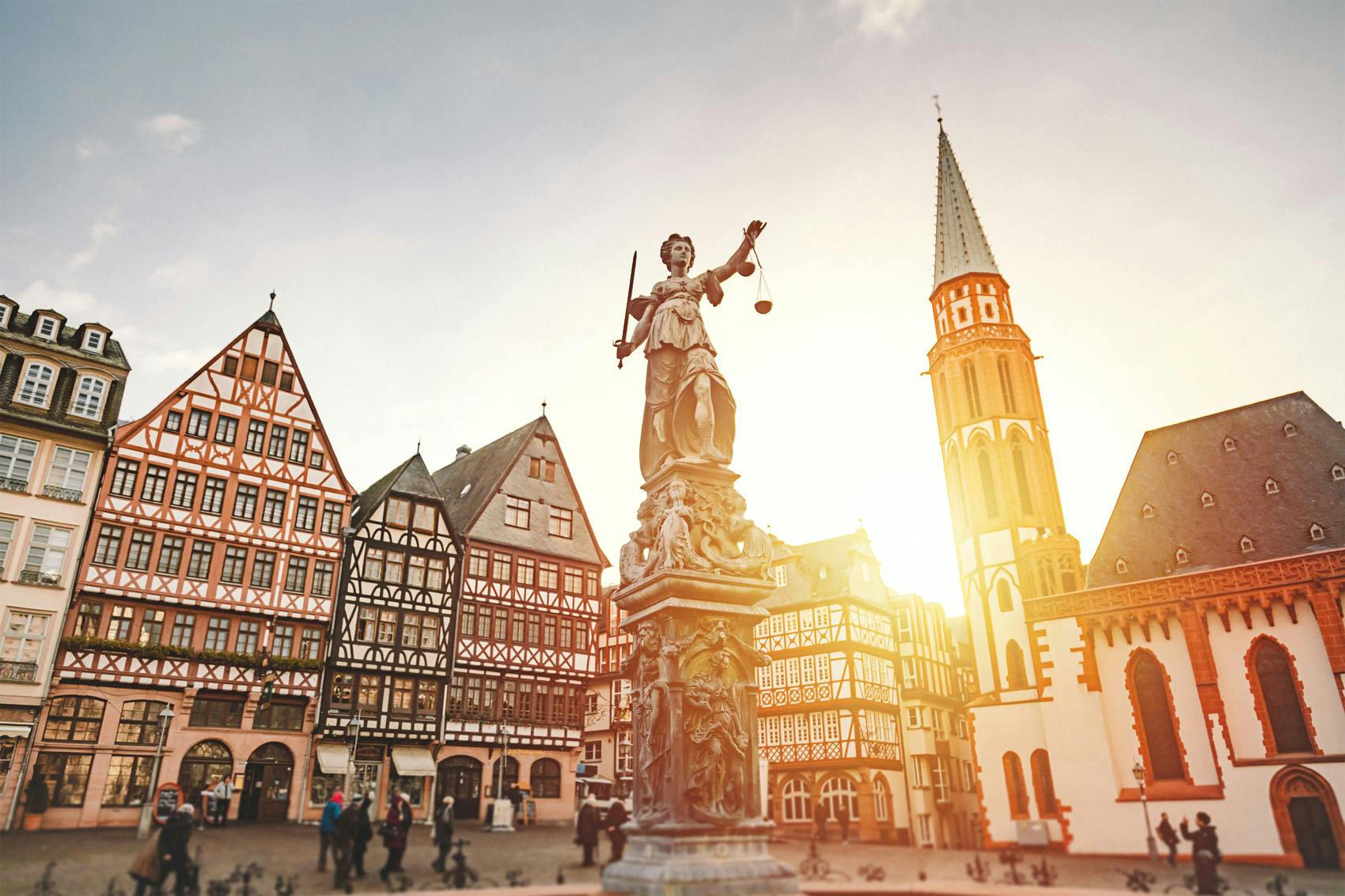 How to get a job in Germany
For EU citizens and those from the European Economic Area (EEA), you have the same access to the German job market as German nationals.
The job application process is similar to that in the UK, as you'll typically need to submit a well presented CV and cover letter directly to the employer, and may be invited to one or two interviews if your application is successful.
Depending on the role you're applying for, you may be required to sit psychological and aptitude tests, and for business and management roles you may also be invited to an assessment centre.
You'll need to include copies of your education certificates with your application - this includes any vocational qualifications you've completed, as well as your school leaving transcripts and university degree. If you need to get your qualifications recognised, visit Recognition in Germany.
The federal government's Make it in Germany site has a quick-check facility you can use to indicate your chances of landing a job in the country.
You can also follow the step-by-step guide to working in Germany at deutschland.de.
Summer jobs
Being a European holiday hotspot, Germany's tourism industry has vacancies in a range of jobs all year round. In the summer, you won't be hard pushed to find opportunities in bars, restaurants and theme parks as they usually look to hire short-term staff between April and November.
You can search for seasonal jobs in Germany at:
Alternatively, you could consider volunteering as a way to build your skillset, network with professionals, learn a new language and improve your employability.
Teaching jobs
As Germany is a popular base for large international companies, the country has a strong demand for English teachers. The majority of English students in Germany are adults, although you'll also find opportunities in summer camps and schools along with the possibility of being self-employed as a private tutor.
To teach English in Germany, you'll need a Teaching English as a Foreign Language (TEFL) certificate, which you can achieve through The TEFL.org. You'll also need a Bachelors degree and a reasonable grasp of German.
You can visit i-to-i - Teach English in Germany for further guidance, or learn about teaching abroad as an English language assistant with the British Council.
If you're ready to start looking for teaching jobs, search the Yellow Pages for vacancies and contact organisations directly.
Internships
An internship in Germany is a great way to give your career a boost, by learning how Europe's largest economy operates. You'll be able to enjoy the German lifestyle while developing your skills.
Internships in Germany typically last from three to 12 months. Many are paid, and some companies offer scholarships for unpaid positions. These factors depend on the organisation you're working for - so get in touch before you apply to discover the specific terms and conditions.
You can find internship opportunities at:
Your university may also be able to help you secure an internship, and German companies will appreciate the direct approach - send speculative applications, or use social media to start networking.
German visas
For EU/EEA citizens, you won't need a visa or permit to work and live in Germany. However, you'll need to register your residence at your local registration office within three months of your arrival - to do this you'll need a valid passport and proof of your residency (such as a rental contract).
Coming from all other countries, including the UK, it's likely you'll need to obtain a visa or residence permit to make the move to Germany. Visit the Federal Foreign Office - Visa information to find out more about your exact entry requirements. Those from the UK can get more information from the German Embassy in London.
If you studied in Germany you may apply for a residence permit which gives you 18 months to find a job after graduation.
Read about getting a German EU Blue Card, the main residence permit for university graduates from abroad, at VisaGuide.World.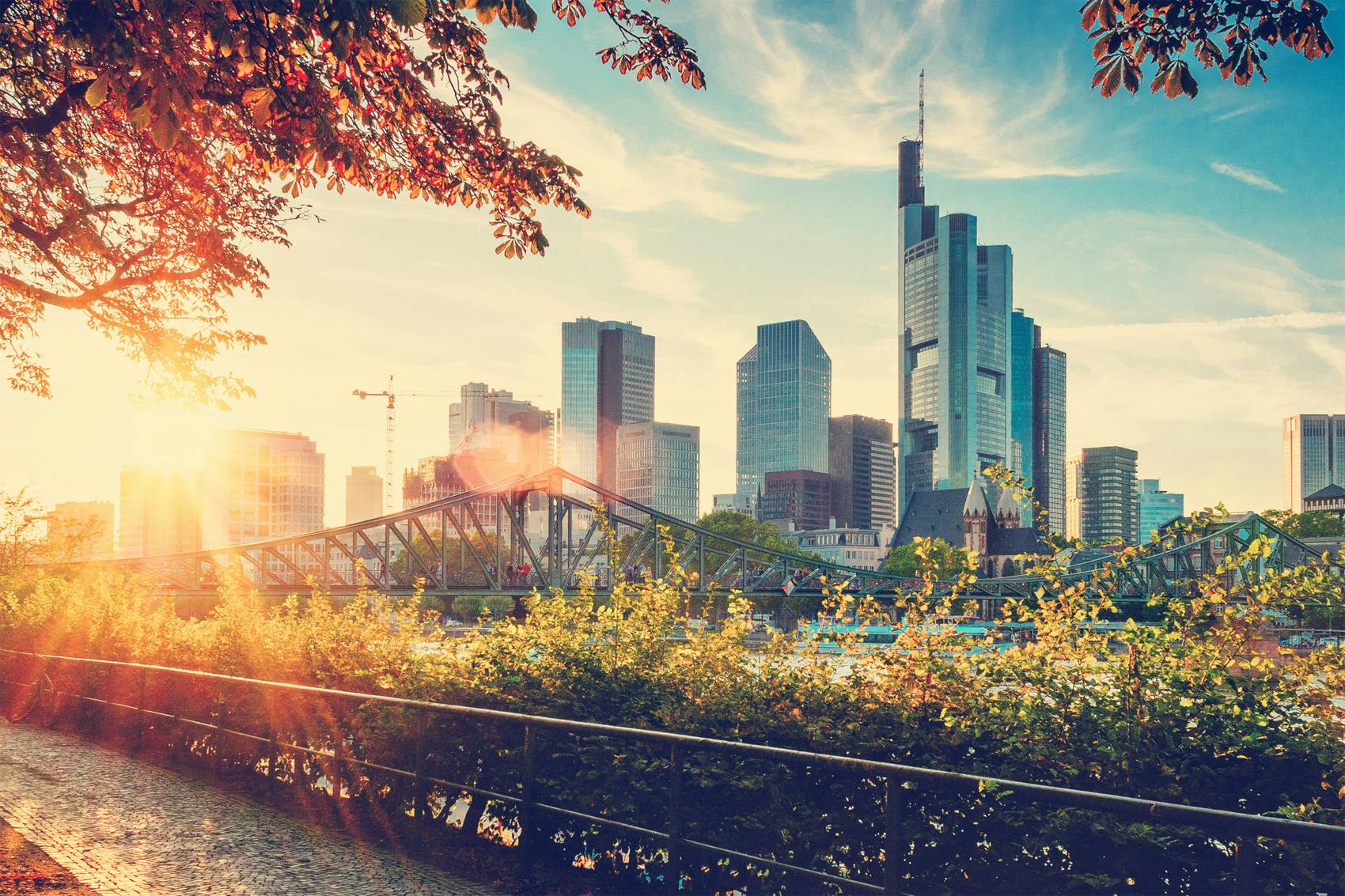 Language requirements
While the majority of the German workforce has a strong grasp of English, being able to speak a decent level of German is essential for securing a job and living comfortably in Germany.
This is not enforceable by law and there's no compulsory proficiency test to take. While you'll need fluency in German to hold some positions, such as within the healthcare sector, for others your employer will decide whether your proficiency is sufficient for the role.
It's best to start learning from home before you move. There are plenty of language courses available in the UK, and websites such as BBC Languages - German will help you improve.
A comprehensive beginner's guide to learning German that covers German grammar, idioms and daily expressions is available at Studying in Germany - Learn German.
Once you arrive in the country, there are plenty of other opportunities to get your standard of German up to speed. For more information, see German Visa - Integration Courses.
How to explain your qualifications to employers
UK qualifications are almost always comparable to their German counterparts, and will therefore be recognised by employers. However, professionals of one of Germany's 60-plus regulated professions, such as doctors and lawyers, will need their qualifications recognised in Germany before they can begin work.
For the recognition of professional qualifications you can use the finder facility at Recognition in Germany. Applications for recognition can cost up to €600 (£508).
Applicants in a non-regulated profession should also consider having their professional qualifications recognised, so that companies will have a better idea of their skills.
What's it like to work in Germany?
According to the Federal Holiday Act, employees who work a five-day week in Germany are entitled to a minimum of 20 days' annual leave, or 24 days for a six-day week. However, in practice most companies provide their workers with around 27 to 30 days per year. Germany also enjoys more public holidays than any other European country, so you won't have trouble finding the time to explore the country during your stay.
The national minimum wage in Germany in 2022 is €12 (£10.15) per hour. Your annual earnings will be subject to a basic tax allowance of €9,984 (£8,446). Once your salary exceeds this, you'll be taxed between 14% and 42%, relative to your salary. At the top end of the scale this would be up to €58,597 (£49,571). There is an even higher tax bracket, but you'd need to be earning over €277,826 (£235,031) to pay 45% of your income.
If you're employed in Germany, you're most likely to be subject to withholding tax, where your income tax is calculated and deducted from your monthly pay.
The workplace environment is formal and professional, with a strict hierarchy in place and a strong emphasis on rank and responsibility.
Find out more