Work in Japan
Author

Daniel Higginbotham, Editor

Posted

December, 2021
Japan boasts the third largest economy in the world, behind the USA and China. This high-tech Asian nation is renowned for its strong work ethic and fascinating culture and if you're ready to embrace the language, you'll find many opportunities where your skills would be welcome
The land of the rising sun has long been a tourist destination for those looking to experience a different culture - visitors can explore Japan's wonderful gardens, be in awe of the traditional geisha dance and take time to sample its fine cuisine.
But consider making your stay more permanent by living and working in Japan - you'll immerse yourself in its unique way of life and gain experience of Japanese business. The cost of living is higher in major cities such as Tokyo - however, these popular urban areas often bring fellow overseas travellers together and help create a sense of community.
Learning Japanese prior to arrival is certainly recommended, although you'll find opportunities to take courses that will get you up to speed.
Getting around the country is simpler, thanks to a highly efficient and reasonably priced public transport system. During your free time you could catch the bullet train down to the volcanic island of Kyūshū, or travel north to the popular ski and snowboarding destination of Hokkaidō.
Following the coronavirus pandemic, restrictions are currently in place regarding travelling to Japan from the UK, with a valid visa and an approved COVID-19 test required for entry into the country. For the latest guidance on entering Japan for work, see GOV.UK - Foreign travel advice - Japan.
Jobs in Japan
Major Japanese industries include:
agriculture
consumer products (electronics)
manufacturing (mining)
information technology
pharmaceuticals
services (banking, retail, telecommunications)
tourism
transport (aerospace, automobiles, shipbuilding).
The employment rate for foreign students isn't as high as that of Japanese students and as of late 2020 there were 1.72 million foreign workers in Japan, accounting for just 2.5% of its working population. Many of these workers come from neighbouring countries in answer to a call from the government to take up roles in key areas such as agriculture, construction and nursing.            
The majority of overseas workers from Europe are transferred from a multinational company in their own country that has a presence in Japan - such as Unilever, Ericsson and IBM.
Major companies in the country include:
Fujitsu
Honda Motor Company
Japan Post Holdings
Mitsubishi Corporation
Nippon Telegraph and Telephone
SoftBank Group
Sony Corporation
Toyota Motor Corporation.
When looking for English-speaking jobs, these will mostly be based in Tokyo, the commercial centre of the country. You might also find work in Osaka, Kanagawa, Bin and Shinagawa.
Teaching English as a foreign language (TEFL) is one of the main ways to secure employment in Japan.
You can search for jobs in Japan at:
Popular graduate jobs
Commerce and trading
Food service
IT service
Manufacturing
Non-manufacturing
Tourism
How to get a job in Japan
You'll need to secure employment before arriving in Japan. If you haven't been able to secure a secondment from a company in your own country, this means you'll almost certainly need to have a strong grasp of Japanese before applying for work. This is especially true if you're applying for permanent roles at Japanese companies - plenty of planning is required if this is your ambition.
To apply for jobs, your CV should ideally be translated into Japanese. Be aware that it will take a different format than you may be used to. For example, a Japanese CV typically contains personal information - including age, gender and marital status - that UK employers would never ask for, due to privacy laws and equal opportunities.
Job interviews in Japan are strict, serious and follow set protocol. It's therefore important to be aware of what's expected of you. For instance:
you knock on the door three times before entering the room and shouldn't sit down until you're told to
a candidate's personality is often viewed just as highly as their skills and qualifications
the interview could last for an hour to an hour-and-a-half
it's possible you'll be questioned by quite a large panel of native Japanese speakers.
Japanese workers traditionally stay with the same company for most of their careers, and view their co-workers almost like family, so it's common for interviewers to interrogate you on your motivation for applying to work for them as well as your hobbies and interests.
If you're unsuccessful, there are organisations available to help you find temporary work (and assistance in securing a one-year working holiday visa) in Japan. To be eligible for BUNAC's Work Japan programme, you'll need to be a UK or Irish passport holder, aged 18-30, and looking to work in Japan for up to 12 months. You'll get support in converting your CV into the native language and finding a job, as well as the opportunity to learn Japanese.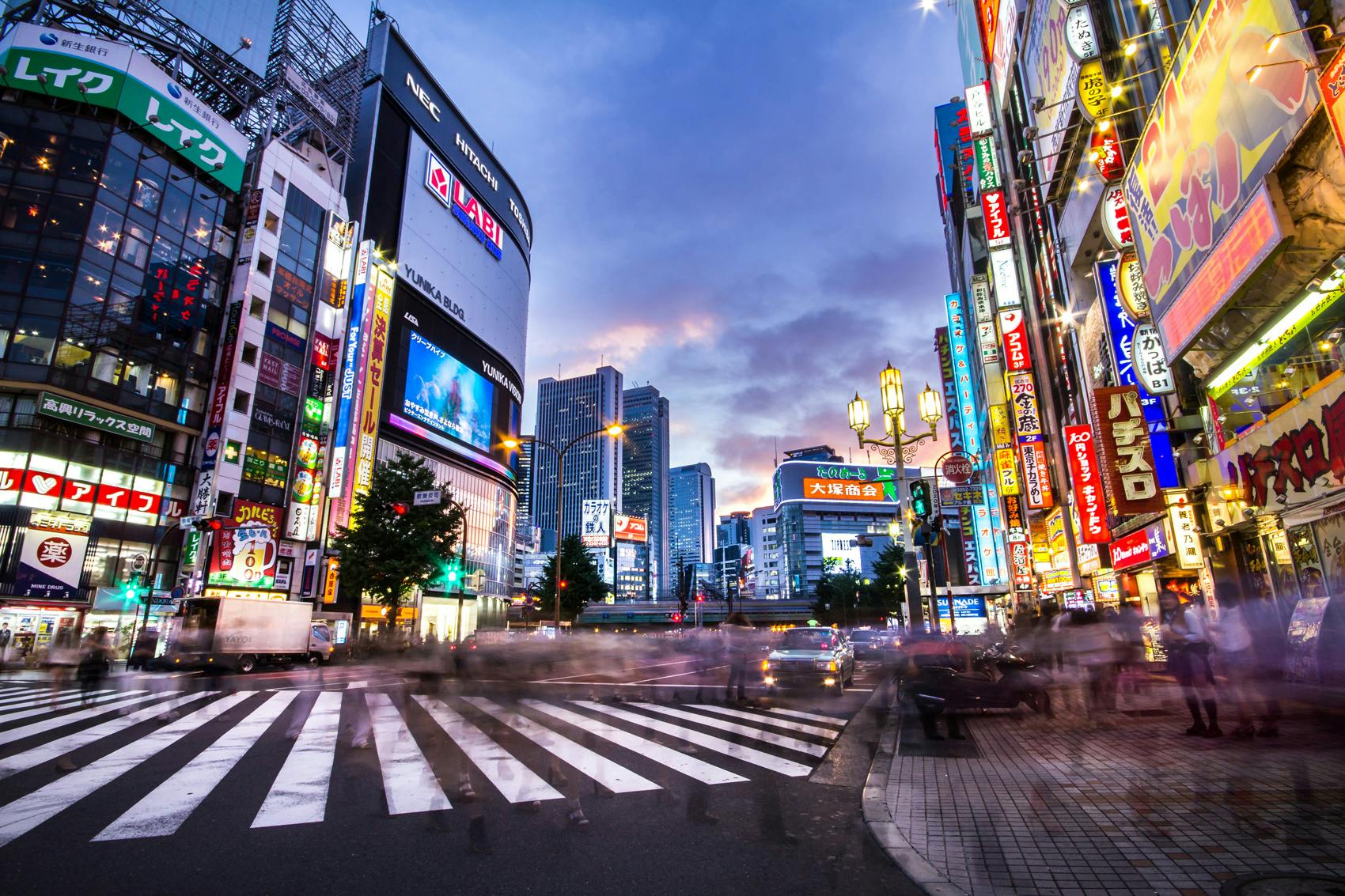 Summer jobs
If you're considering working in Japan for the summer (typically June-September), there's often a demand for foreign workers at holiday resorts. You could be employed in one of a variety of roles, including beach resort worker, sales assistant or summer camp leader.
Alternatively, you could teach English in a school or find casual work in hospitality - especially in the large cities, where you could search for work in bars, restaurants and hotels.
Volunteering is another option if you're interested in expanding your skillset while gaining valuable work and life experience. However, you'll need to save up to fund this type of trip.
Organisations advertising summer work opportunities include:
boobooSKI - representing various providers of ski and beach resort jobs, you could choose to work in Okinawa while enjoying the summer weather. Options are available from April to October.
One World 365 - offers the chance for 18-30 year olds to work or volunteer in Japan during the summer, winter or for an entire year.
Teaching jobs
English teaching jobs are one of the main sources of employment for native English speakers in Japan. Large urban areas such as Tokyo offer plenty of opportunities. For instance, you could work as a high school teacher or teach English at a private school.
While you won't be expected to have a teaching degree, due to the competition for places you'll need to be a confident English speaker and ideally hold a recognised teaching English as a foreign language certificate such as TEFL or IELTS. Read more about these qualifications at teach English abroad.
Search for teaching vacancies at:
Internships
The Japanese government is keen to promote internships as a way for companies to benefit from the specialist skills and knowledge of foreign students. An internship gives you valuable experience of Japanese business practices and enhances your language and communication skills.
Those enrolled at Japanese universities will find an increased number of opportunities during their spring and summer academic holidays, as well as after graduation. You can read more at Study In Japan - Internship.
If you're based in a country within the European Union (EU), you can explore internships with Japanese businesses at the EU-Japan Centre for Industrial Cooperation.
Japanese internships can also be arranged by the following organisations:
Japanese visas
If you're a British citizen, a visa is required before you can travel to work in Japan. However, the type of working visa you need depends on the length of your stay and the nature of the employment you'll be undertaking.
To take up an offer for a permanent or fixed-term position, you'll need to obtain a highly skilled professional working visa. The categories covered by this visa include:
artist - photographer, artist, sculptor.
business manager - director, owner.
engineer/specialist in humanities/international services - copywriter, designer, foreign language teacher, IT engineer.
instructor - high school teacher.
intra-company transferee - worker from a global company with a Japanese branch.
skilled labour - pilot, animal trainer, chef.
journalist - editor, cameraperson, newspaper journalist.
legal/accounting services - accountant, solicitor.
medical services - nurse, dentist, physician.
professor - university professor or assistant.
religious activities – bishop, pastor, monk.
researcher - investigator, institute researcher.
technical intern training - technical intern.
Before you can put forward a visa application, it's expected that you'll have first obtained a Certificate of Eligibility, issued by Japan's Ministry of Justice. Your sponsor (employer) should contact their local immigration office and make the application on your behalf.
Only with a Certificate of Eligibility can you apply for a work or long-term stay visa through your country's Japanese embassy - and then you'll need to visit the embassy in person to present the following:
a valid passport
a completed and signed Visa Application Form
a passport photo taken within the last six months
an original and a photocopy of the Certificate of Eligibility.
The turnaround time on processing a visa is normally four working days, but the Certificate of Eligibility will expire three months after the date it was issued.
For more information on applying for Japanese working visas, see the Embassy of Japan in the UK.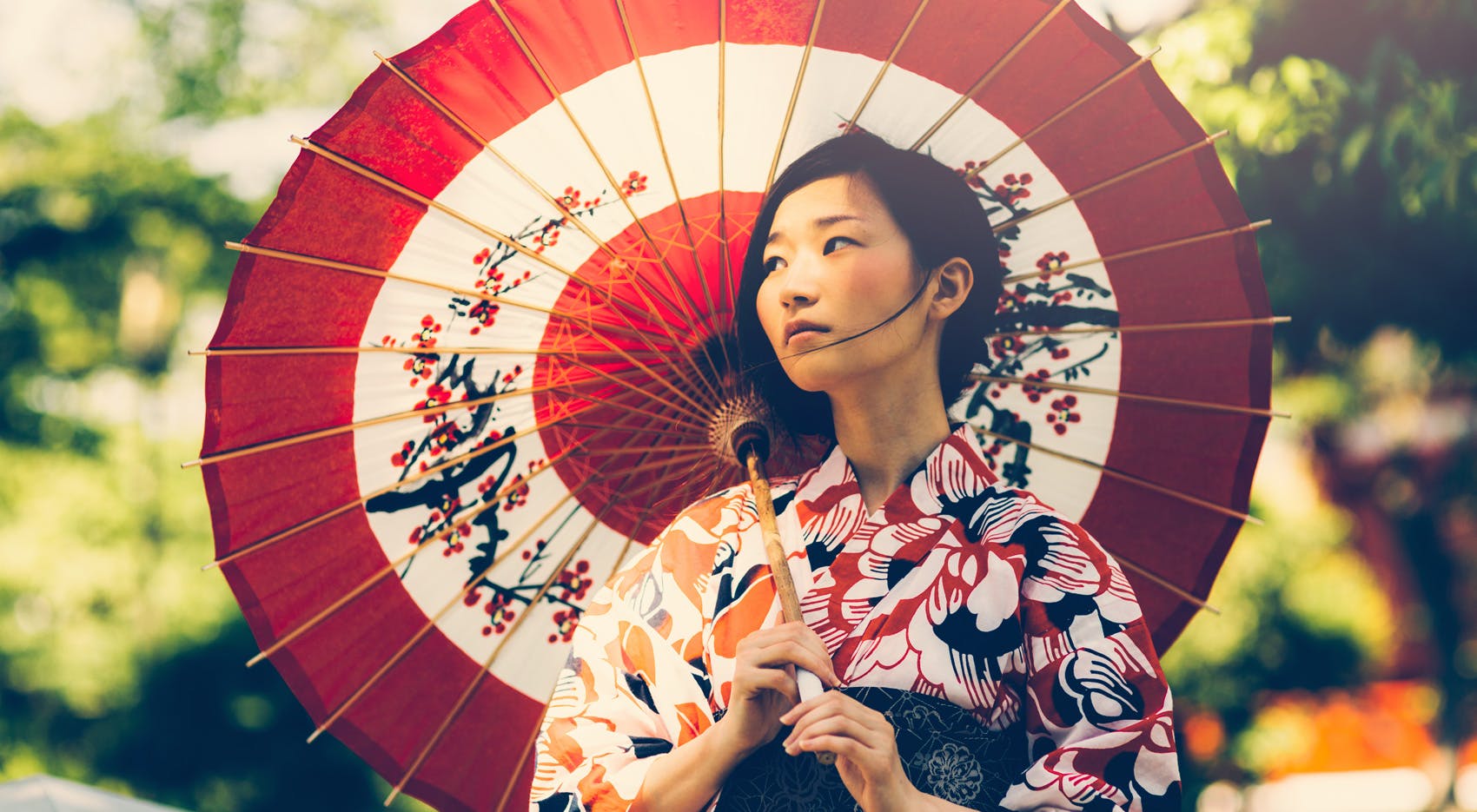 Language requirements
As it's mainly just multinational businesses that advertise English-speaking jobs in Japan, to work for a traditional Japanese company, you'll likely need to demonstrate fluency in Japanese in order to be offered a job. Learning the language will also help with embracing the Japanese culture.
In large cities such as Tokyo, Osaka and Kyoto, you should be able to get by if you don't speak the language - however, with English fluency rates in the country being so low it's worth taking some lessons at home before you take up a job offer.
Japanese can be one of the most difficult languages for native English speakers, so you'll need to dedicate time and effort into getting to grips with the pronunciation challenges you're faced with. If you plan to pick it up while you're living in the country, you'll find language schools in most major cities - for example GenkiJACS, which is based in Tokyo and Fukuoka.
How to explain your qualifications to employers
UK qualifications are widely recognised throughout the world, including Japan, but it's advisable to check with employers before applying for jobs.
For information on the recognition of qualifications in Japan, see ENIC-NARIC - Japan.
What it's like to work in Japan
The Japanese management style is based around group harmony, with open-plan office spaces quite common. In this promotion culture, firmly rooted in a system of seniority, the quantity of hours worked is highly important.
While Japanese labour law stipulates a maximum of 40 hours per week (eight hours per day), in reality, employees of a traditional Japanese company may work up to 12 hours a day, with any overtime unpaid. Even then, it's socially acceptable to go for after work drinks with colleagues.
Foreign workers are not expected (or pressured) to follow suit in working these longer hours. Japanese nationals often start at 9am and remain in the office until 6-7pm, usually once their manager/supervisor leaves.
However, the government is attempting to change the demands of Japanese working culture by encouraging an early finish on the last working Friday of each month and implementing other measures to increase efficiency and ensure a greater work-life balance.
With a five-day working week of Monday to Friday, the daily rush hours in busy cities are usually 7-9am and 5-8pm. At these times, public transport will be crowded.
Holiday entitlement in Japan is relatively low and usually relates to the length of employment. Workers are entitled to a minimum of 10 days paid holiday each year, with an average of 18.5 days - although very few employees take up their full allocation. There are also 16 public holidays, which often fall either side of a Saturday or Sunday.
If you're looking to take up a position with a Japanese firm, your holiday entitlement should be clearly stated in your contract.
Find out more