Work in Malaysia
Author

Daniel Higginbotham, Editor

Posted

May, 2022
Malaysia's focus on business, banking, medicine and biotechnology makes it the perfect environment for globe-trotting graduates to work - while the low cost of living is an added bonus
A popular destination with a growing number of highly qualified homegrown graduates, it's true that securing a role in Malaysia isn't easy. But if you concentrate on sectors where there are skills shortages, you should find that opportunities are available.
English is widely spoken but learning some Malay, the official language of the country, before you arrive will stand you in good stead.
When you're not working, you'll be able to explore your new surroundings and take in the sandy beaches, metropolitan cities such as Kuala Lumpur, and lush rainforests. You'll also be able to take advantage of Malaysia's culinary reputation and sample an amalgamation of dishes from China, India and Indonesia.
For practical information on travelling to and staying in Malaysia, see GOV.UK - Foreign travel advice - Malaysia.
Jobs in Malaysia
The Malaysian economy has grown strongly over recent years, having transformed itself from a producer of raw materials to a vast, multi-industry and innovation-based economy.
However, there are restrictions in place concerning the number of foreign employees that Malaysian companies can employ, and organisations can only recruit international workers if there are no qualified Malaysians to fill the position. With many qualified nationals graduating each year, competition for jobs is fierce.
More than half of the country's labour force is based in the tertiary sector, also known as the services sector, while the lucrative oil, gas and biotechnology sectors also employ significant numbers of the Malaysian population.
Malaysia's key industries include:
agriculture
automotive
construction
electronics
financial services
medical technology
tourism.
According to Malaysia's 100 leading graduate employers, an annual poll voted for by local students and graduates, the top ten employers for 2021 were:
Maybank
RHB Banking Group
Petronas
Bank Negara Malaysia
Shopee
EY
PwC
Intel Malaysia
Keysight Technologies
Nestlé.
You can see the full list of employers at Malaysias100.
Search for jobs in Malaysia at:
Popular graduate jobs
Civil engineer
Doctor
Computer and software specialist
Accountant and accounts analyst
Business consultant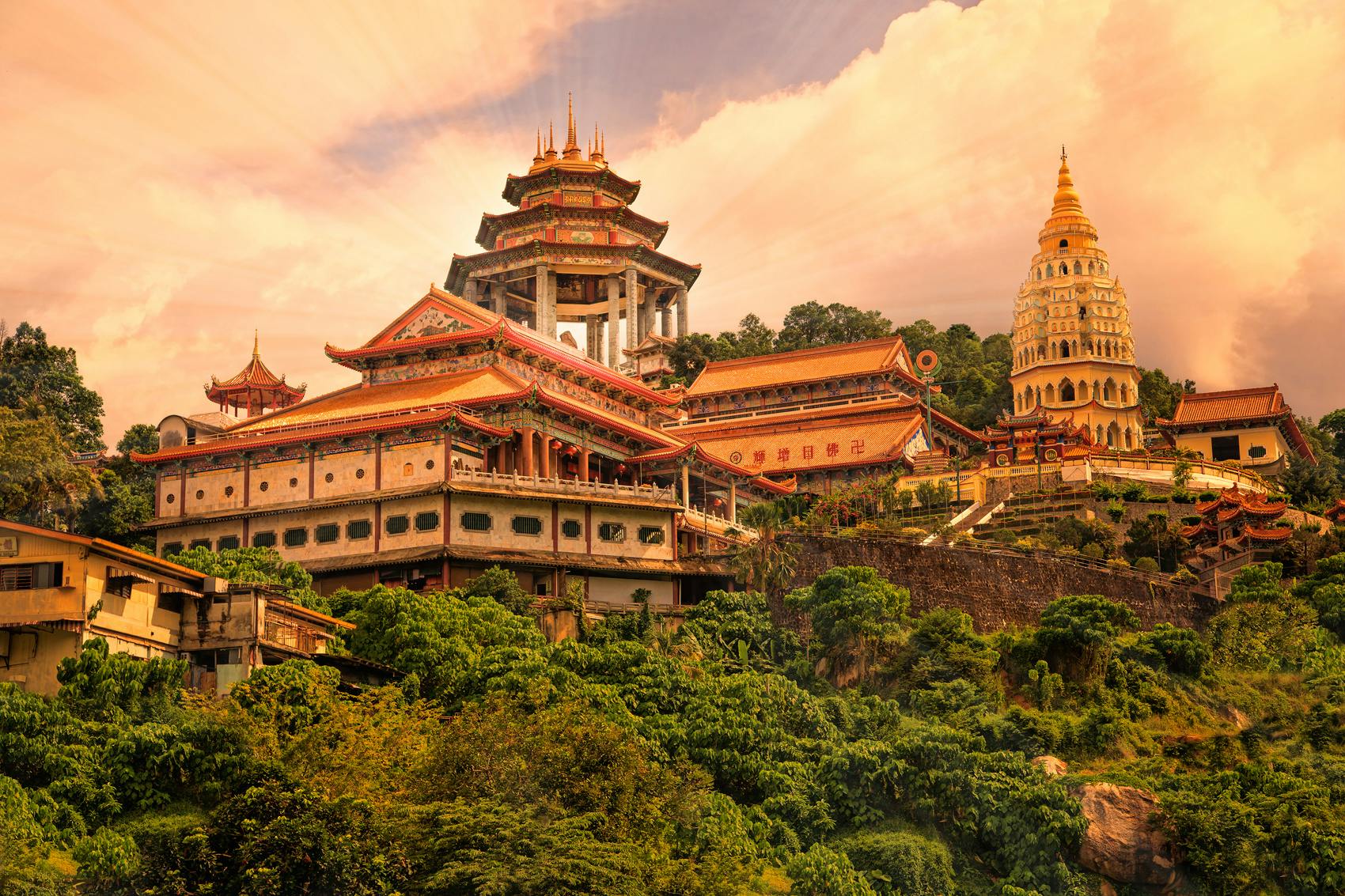 Skills shortages
Malaysia has a critical occupations list (COL), which highlights 42 roles where there is a skills shortage. The top ten are:
managing director and chief executive
finance manager
human resource manager
policy and planning manager
business service manager
sales and marketing manager
advertising and public relations manager
information and communications technology (ICT) manager
chemist
mathematician, actuary and statistician.
To find out more, download the Critical Occupations List 2020/21 from TalentCorp, Malaysia's national talent agency.
How to get a job in Malaysia
When it comes to finding graduate jobs, those from the UK will need to have a work permit, and an employer willing to sponsor them and make an application on their behalf.
The easiest way to secure a job is to find a position within an international company in your home country and then get transferred to its Malaysian offices. If this isn't a possibility, you'll need to apply for jobs from your home country.
The majority of large employers recruit their staff using online application forms, while smaller companies tend to request a CV and cover letter. These documents follow the same format as in the UK where CVs should be no longer than two pages.
Be aware that finding a job upon arrival will be a real struggle. Flying to Malaysia on a tourist visa with the intention of finding work once in the country rarely yields successful results, unless you have years of experience and highly sought-after skills.
Summer jobs
Thanks to Malaysia's booming tourism industry, seasonal workers can find jobs in hotels, bars, restaurants and even with guided excursion companies. If you have some childcare experience, you may also be able to find seasonal work as an au pair.
A great way of improving your CV and gaining work experience is by undertaking voluntary work. There are plenty of opportunities to volunteer in Malaysia, many of which offer you the chance to help in conservation, community work or teaching.
Some volunteering organisations that list Malaysia as a destination include:
Teaching jobs
While teaching jobs in the country aren't as widely available as in China or Japan, you'll still find there's a steady demand for English teachers in Malaysia.
You can find work in public schools, private language academies and international schools, or you could provide private lessons.
Unlike when searching for other jobs, you'll need to already be in Malaysia if you hope to secure a position, as employers prefer to interview teaching candidates face-to-face. Not all English teaching jobs are advertised, so upon arrival in the country compile a list of schools, colleges and language centres and apply speculatively.
Most English teaching jobs require a first degree, a recognised TEFL (teaching English as a foreign language) certificate and at least two years' teaching experience.
Look for TEFL vacancies at:
Internships
It's not always easy to find work experience in the country, as not all employers offer formal opportunities. You're more likely to find large organisations and multinational companies offering internships in Malaysia than smaller businesses, and these typically last for one to three months.
You can find details of the latest work experience and internships at Graduan, Malaysia's leading career guidance and employment resource for new graduates.
In addition to the above, sending speculative applications might help your chances of securing work experience.
Internships and summer work placements for students can also be arranged by:
AIESEC UK - for students and recent graduates
IAESTE UK - for science, engineering and applied arts students.
Malaysian visas
It's very important for foreigners to follow the strict Malaysian immigration laws if they want to work in the country.
While UK nationals don't need a visa for short-stay tourist or business visits, you'll need a visa and work permit to live and work in Malaysia on a long-term or permanent basis.
The government is reluctant to allow foreign workers into the country, concerned that it will reduce the job prospects of Malaysian nationals. In most cases, if you wish to work for a Malaysian company, the organisation must be able to prove that a national is unwilling or unable to do the job.
Once you have a job offer, the firm in question must then apply to the Immigration Department of Malaysia for a work permit, of which there are three:
an employment pass
a professional visit pass
a temporary employment pass.
Each type of pass has its own criteria for acceptance, with a number of stipulations that must be met in order to qualify.
Numerous documents are also required to apply for an employment pass. These include:
an application letter and letter of appointment from your employer
an offer of acceptance letter or employment contract
visa application forms
a letter of approval from the Ministry of Home Affairs
original receipts of payment of application
a copy of your passport
passport photographs
copies of your CV and qualifications
a medical report approved by the Malaysian Ministry of Health.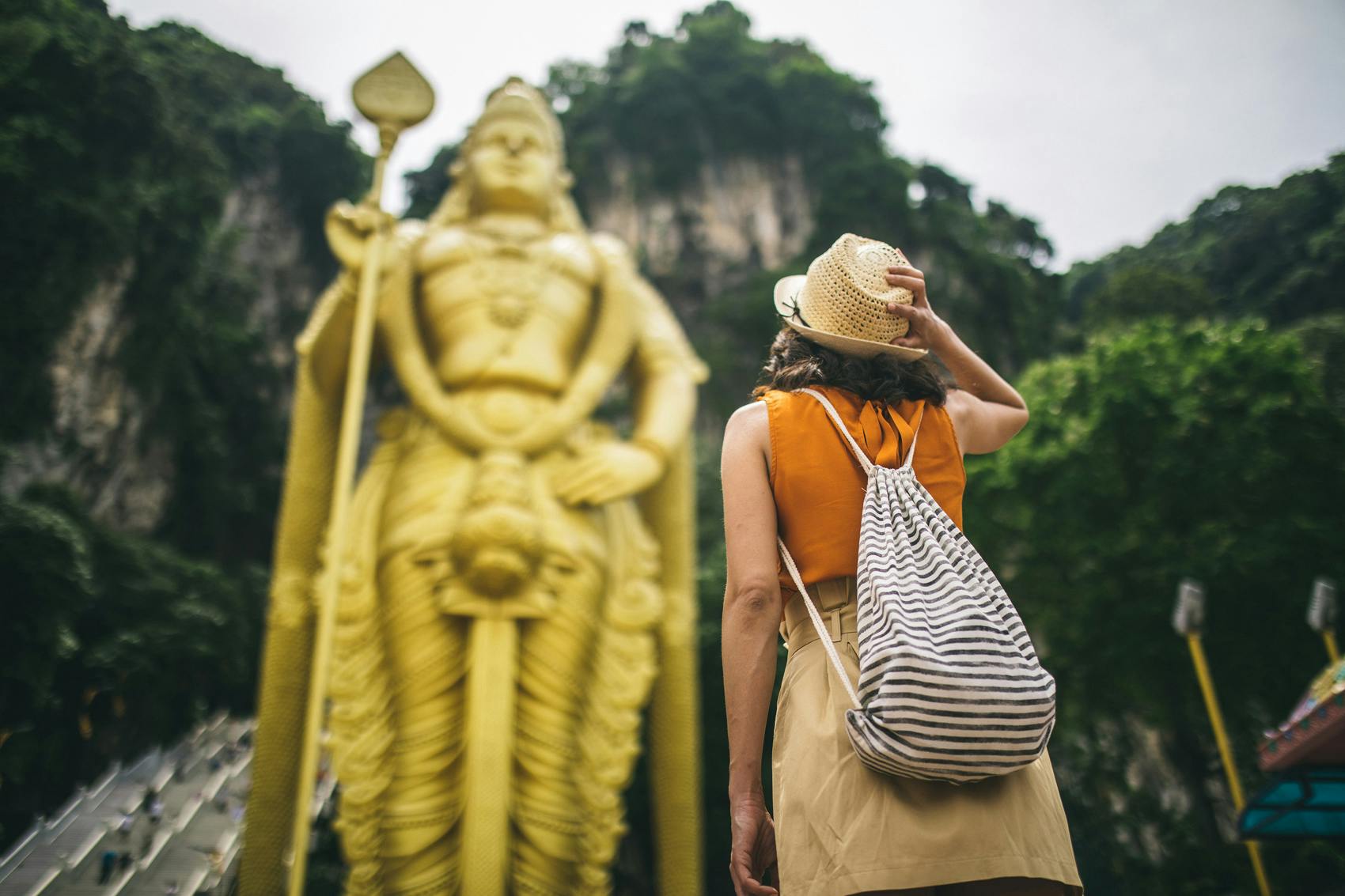 Language requirements
Malay, also known as Bahasa Malaysia, is the official language of Malaysia and is also spoken in neighbouring Indonesia, Singapore, Thailand and Brunei.
Despite this, the majority of the population have English as their second language, as it's a compulsory subject in all schools. As most Malaysians are conversational in English, you won't necessarily need to be proficient in Malay to secure a job. However, knowledge of the local language may help you to stand out in the competitive job market and a second language always looks impressive on your CV.
Make sure you check the specific criteria requested for the job role you're interested in to clarify the language requirements.
How to explain your qualifications to employers
With the Malaysian Qualifications Framework (MQF) in place, students with UK qualifications shouldn't have too many issues explaining these to their employers. Higher education providers in the country already recognise the qualification framework of England, Wales and Northern Ireland.
However, if you do encounter any problems, ENIC-NARIC, with the support of UNESCO, has provided information and resources for recognition purposes in the Asia-Pacific region.
What it's like to work in Malaysia
Offices open during the normal working hours of 9am to 5pm, Monday to Friday. You'll typically work eight hours a day, five days a week, although some organisations may open their offices for half a day on a Saturday. The maximum number of hours you can work in a normal working week is 48.
As Malaysia is such an ethnically diverse country, you need to be prepared to deal with people from a variety of nations including China and India.
Malaysian employees are entitled to a minimum of eight days' paid holidays per year if they've worked for one to two years. This goes up to 12 days for working two to five years and 16 days for those who've worked for longer than five years. While this is fairly low, there are 11 public holidays observed every year.
If you're planning on remaining in Malaysia for more than 182 days in a year, you'll be considered a resident under Malaysian tax law. This means you'll be required to pay taxes. To register for a tax number and pay your tax online, visit the Malaysian Inland Revenue Board (LHDN).
Find out more