Work in Norway
Author

Jemma Smith, Editor

Posted

December, 2022
Norway is the best country to live in according to the United Nations, thanks to its impressive healthcare system and work-life balance
The Scandinavian country has a population of just over five million, with the majority located in the south, in and around the capital city of Oslo and other bustling urban hubs such as Berge and Trondheim.
Norway has a thriving economy and a low unemployment rate but international workers can sometimes struggle to get their foot in the door. To increase your chances of finding work you should learn Norwegian. While English is widely spoken, the local language is used in many organisations. Getting to grips with Norwegian will open a variety of opportunities and will also help you to settle into your new home.
Networking is also important and job opportunities are often advertised through word of mouth and gained by knowing the right people. Taking on summer, temporary or part-time work is a great way to build contacts and expand your professional network.
While the cost of living in Norway is relatively high it's a country of great natural beauty, which you can enjoy for free. Embrace the outdoor culture and get hiking, cycling and skiing.
Jobs in Norway
Norway has a stable economy and an unemployment rate of 3.3% (September 2022). The country is rich in natural resources such as oil and gas, fish, forests and minerals.
The services sector forms a large part of the Norwegian economy and major industries include:
fishing
hydro power
mining
petroleum and gas
paper products
shipping
tourism.
Large companies include:
BNP Paribas
Equinor
Joh Johannson Handel
NorgesGruppen
Norsk Hydro
Orkla
Storebrand Livsforsikring (life insurance)
Telenor Group
Yara International.
Popular graduate jobs
Fishing
Food processing
Mining
Textiles
Tourism
While Norwegian employers are often reluctant to hire international workers, preferring to give jobs to able nationals, opportunities are available for skilled international workers as long as they know where to look.
Look for vacancies at:
Shortage occupations
International workers may have more luck securing a job if their skills are in demand. Workers are needed in the following sectors:
agriculture
building and construction
engineering
healthcare and nursing
IT
teaching
tourism
retail.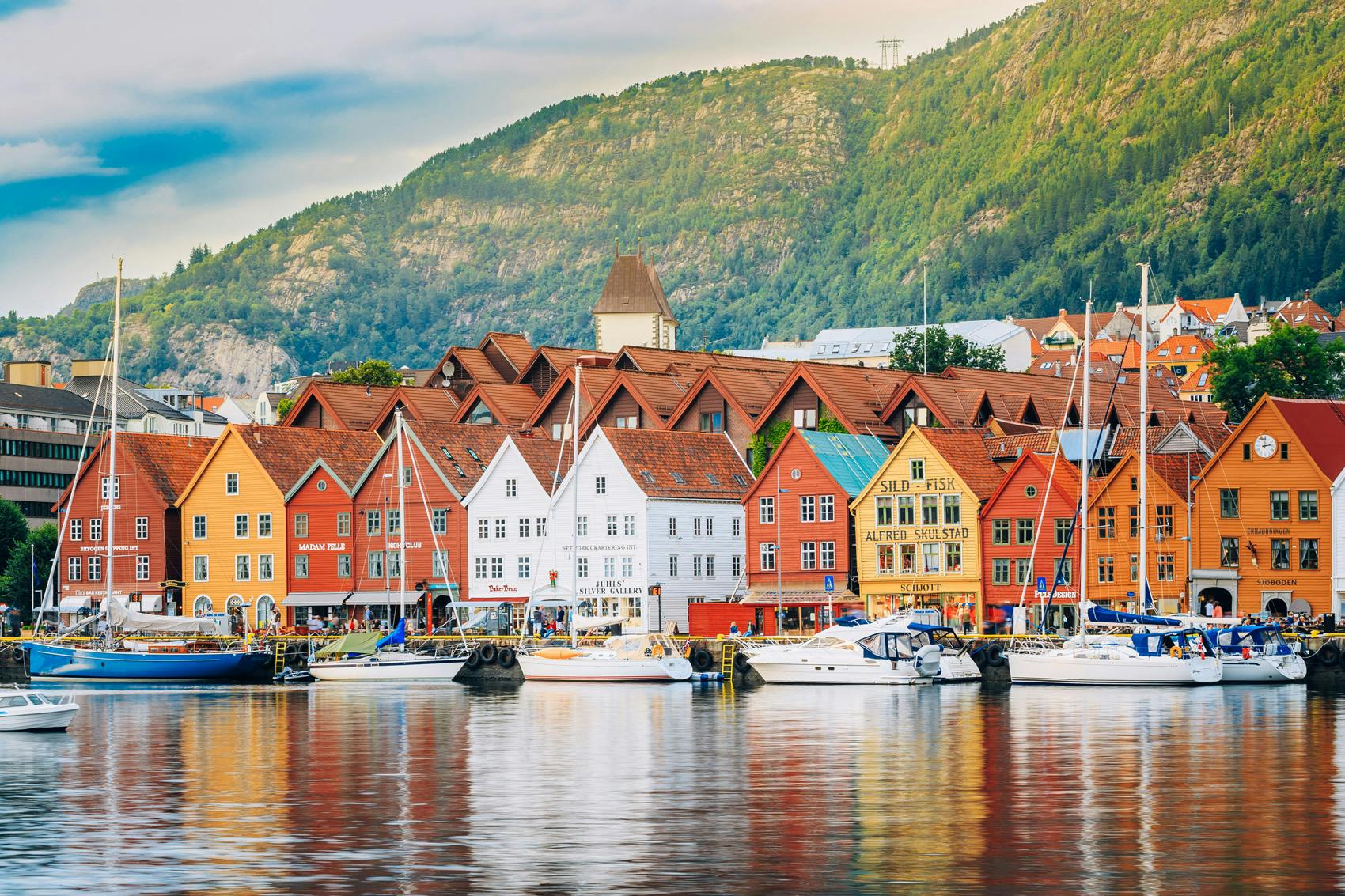 How to get a job in Norway
To ingratiate yourself into Norwegian society and to increase your chances of finding work you'll need to learn the language.
Most jobs are advertised on the internet and many newspapers, including Aftenposten, Dagbladet, and The Norway Post also advertise opportunities.
The method of applying for jobs in Norway is similar to that in the UK. You'll submit a two-page CV and cover letter, to which you'll attach copies of your references and qualifications, before attending an interview. Each application should be tailored to the role and CVs and cover letters should be submitted in Norwegian, unless otherwise stated.
When it comes to interviews, make sure you're on time - Norwegians pride themselves on their punctuality.
Summer jobs
Seasonal work and casual jobs are widely available for international employees in sectors including:
agriculture and horticulture
fish processing
forestry
hospitality
tourism.
You could also try cleaning, fruit picking, becoming an au pair, or working in a warehouse or factory.
Seasonal workers can be granted a special residence permit if they're going to do a job that can only be done at a certain time of year.
You can also find summer jobs, seasonal work, gap year or volunteering opportunities at:
Teaching jobs
English is widely spoken so opportunities to teach English as a foreign language may be limited to cities such as Oslo and Bergen.
However, opportunities still exist. Public and private schools, international schools and language institutions are likely places of employment.
You don't need to be fluent in Norwegian, but a working knowledge of the language will help you gain a position, as will relevant experience, a TEFL qualification and a degree.
View a list of language schools at ESL Base.
Internships
Internships and work placements can be an effective way for foreign workers to get their foot in the door of the Norwegian job market. The majority of opportunities will be based within large companies in the south, in cities such as Oslo, Bergen and Trondheim.
Internships and summer work placements for students can be arranged by:
Norwegian visas
While Norway isn't a member of the European Union (EU), it is a member of the European Economic Area (EEA).
UK citizens can travel to countries in the Schengen area (which includes Norway) for up to 90 days in any 180-day period without a visa. However, if you plan to work in Norway or stay for more than three months you must apply for a residence permit.
There are different types of permit depending on your circumstances and the type of work you will be doing, so check with the Norwegian Directorate of Immigration (UDI) before applying.
For example, if you're a UK national and want to enter Norway as a jobseeker, you'll only be able to do so if you can prove you're a skilled worker. All other jobseekers must wait until they've received a job offer and have been granted a residence permit before moving to the country.
Other types of work permit include those for skilled workers, seasonal workers and au pairs. The required documentation is different for each type of permit so research what you'll need to submit beforehand. Applications are usually made via the Norwegian Embassy in your home country.
All EU/EEA citizens are allowed to live and work in Norway without a visa for three months before having to register with the police. Jobseekers who fail to find employment after six months must leave the country, before starting the process again. EU/EEA citizens are automatically eligible for permanent residence after five years.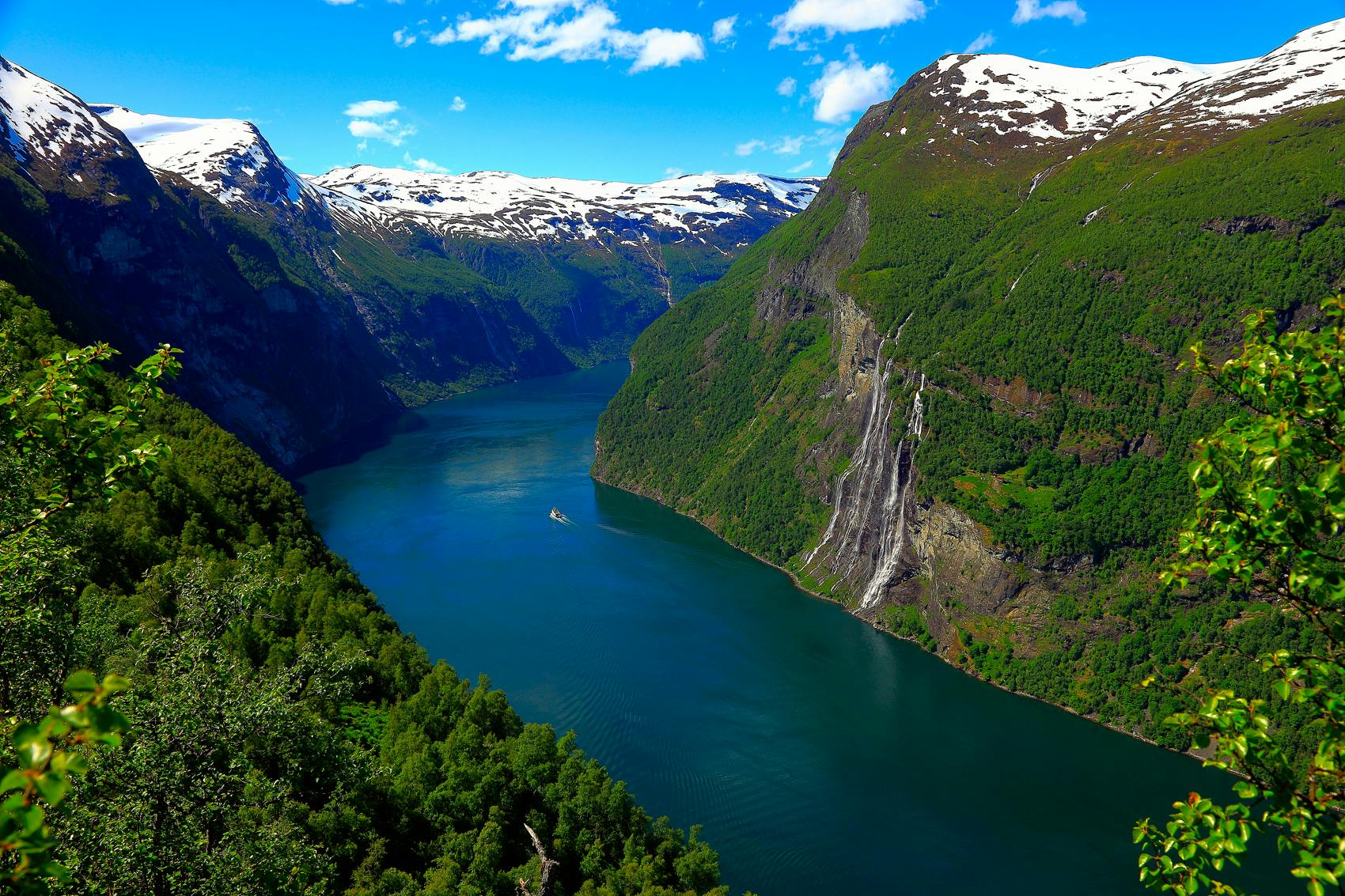 Language requirements
Norway ranks third in the world for having the highest number of people who speak English as a second language. Many well-educated Norwegians can speak English fluently, and some large companies use English as their working language. However, most jobs require workers to have fluent knowledge of Norwegian. Regardless, learning it will greatly increase your options and potentially lead to better salaries. Norwegian language courses are available in the UK.
How to explain your qualifications to employers
UK qualifications are generally recognised and comparable to their Norwegian counterparts due to the Bologna process, but check with the employer before applying. Certain professions will require you to become authorised; see the Norwegian Agency for Quality Assurance in Education (NOKUT) or ENIC-NARIC for more information.
What it's like to work in Norway
Norwegians work 34 hours per week on average. Working hours are generally from 8am to 4pm, Monday to Friday, including an unpaid lunch break. Any work beyond nine hours a day or 40 hours a week is considered overtime, which is often paid at time and a half.
You're entitled to at least 25 days of annual leave per year. Norway has 12 public holidays.
The work culture is characterised by a flat structure in which employees are empowered to work autonomously, with decisions typically made democratically. The dress code is often informal.
While there is no national minimum wage, minimum salaries have been introduced in certain sectors such as construction, maritime, agriculture and hospitality.
Find out more