Work in Sweden
Author

Jemma Smith, Editor

Posted

January, 2023
With excellent, affordable healthcare and efficient public transport, you have plenty of reasons to work in Scandinavia's largest economy
Located in northern Europe between Norway and Finland, Sweden is known as one of the world's most innovative nations. Swedish inventiveness has led to the birth of the pacemaker, the zipper, the three-point seatbelt and modern necessities such as Spotify and Skype.
The Scandinavian country offers a high standard of living, with subsidised public services and a generous holiday allowance. While English is widely spoken, learning Swedish will open doors both socially and professionally. Many employers require you to have a working knowledge of the country's official language, and being able to communicate with neighbours and co-workers in their native tongue will help you to make friends and settle in.
On the weekends you could explore Sweden's 30 national parks or stay overnight in the world's original Icehotel, located in the village of Jukkasjärvi. Over the past 30 years the hotel has become a hub of outdoor activities and unique dining experiences.
If you head north, the summer months will bring about the 'midnight sun' where the sun shines 24 hours a day.
Jobs in Sweden
Sweden's small, competitive economy relies heavily on foreign trade. The country is recognised for its good working conditions and practices and its jobs market is among the strongest in the world.
Popular graduate jobs
Data analysis
Engineering
Finance
Marketing and sales
Major industries include:
construction
finance and insurance
manufacturing
real estate.
Some of the world's biggest multinational companies are based in Sweden, including:
Electrolux
Ericsson
H&M
Ikea
Skype
Spotify
Volvo.
The European Job Mobility Portal (EURES) is a place for jobseekers to find work in Sweden. Aside from contacting companies directly, you can also search the listings on the following job sites:
Skills shortages
According to the official Swedish Immigration Agency list (via Wage Centre), the Swedish workforce is in need of:
cooks and catering professionals
engineers
medical professionals
social workers.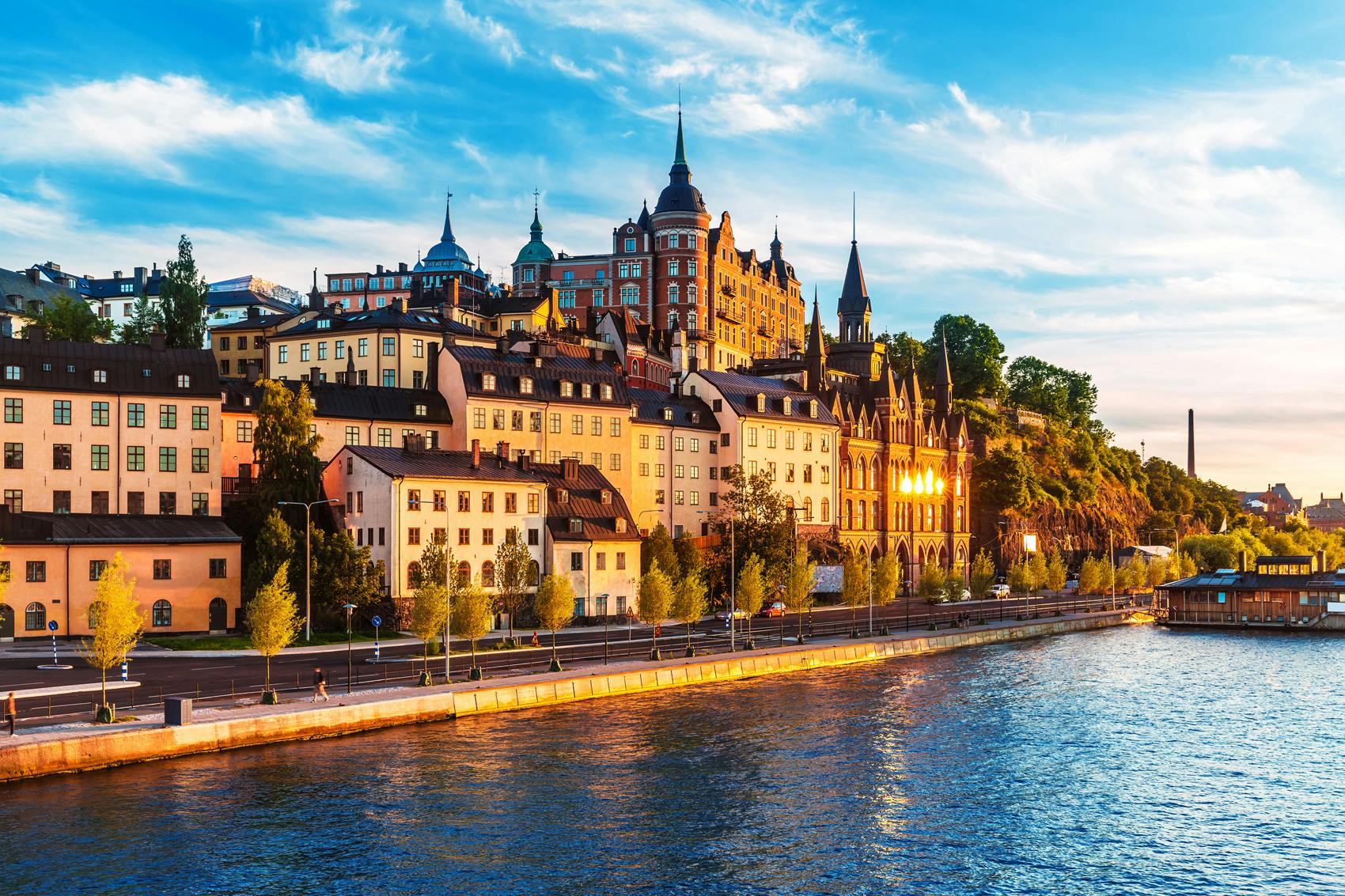 How to get a job in Sweden
To apply for a job in Sweden, you'll submit a CV and cover letter electronically to a company, and be invited to interview if your application is successful. If you're applying from overseas, this can take place over the phone or via a video call.
Your CV should be one to two pages in length, and your cover letter no longer than a page. Try to match your skills and experience to the job description, outlining why you're the most suitable candidate for the job.
In the interview, be prepared to answer questions that aren't directly job-related. You may be asked about your family, marital status and what you do in your spare time.
What you'll need to submit as part of your application will vary between sectors and roles. It's best to contact the employer before starting your application to confirm what's required of you.
Summer jobs
Many large companies such as ARL (Stockholm Arlanda Airport) and KTH Royal Institute of Technology offer summer training opportunities in areas such as engineering or biomechanics. Check out some options on Summer schools in Europe.eu.
Alternatively, you can search for summer jobs online via the Swedish Public Employment Service or job listing sites such as Workaway.info.
Teaching jobs
As the majority of Sweden's 10 million population speak fluent English, finding a job teaching English as a foreign language can be a challenge. You'll need to be highly qualified as the profession is regulated to ensure a good quality and standard of teaching across the county. Having a couple of good contacts in the industry will also stand you in good stead.
To increase your chances of finding a position, look for opportunities in cities such as Stockholm, Gothenburg and Malmö.
The majority of Swedish schools are funded by the government, although the number of publicly funded independent schools is increasing. Private schools cater to the business market looking to boost their global career prospects.
To become an English teacher in Sweden, you'll need:
a Bachelors degree (or equivalent)
a TEFL certificate
adequate proficiency in Swedish.
For private school positions, you may be expected to have a business background and be fluent in Swedish.
If you have teaching qualifications from the UK or your home country, you can apply for Swedish teaching certification through the Swedish National Agency for Education (Statens skolverk).
See Skolverket - Competence & continuing education for more information.
Internships
Organisations offering internships in Sweden include:
IAESTE - in engineering, natural sciences and technical fields
ELSA - trainee exchanges for law students
IFMSA - trainee exchanges for medical students.
Many big companies have established internship programmes, which you'll find advertised on their websites. However, if you can't find any current vacancies, consider contacting individual companies directly to enquire about opportunities. You'll demonstrate your enthusiasm, and employers will appreciate your proactive approach.
As a graduate, you may want to take a look at Korta vägen. This Swedish Public Employment Service is for people who want to prepare themselves for new academic studies or the labour market in Sweden.
Swedish visas
UK citizens can travel to countries in the Schengen Area (which includes Sweden) for up to 90 days in any 180-day period without a visa. However, if you plan to work in Sweden, or stay for more than three months, you must apply for a work permit. If you're working for more than three months, you'll need to apply for a residence permit.
If you're from outside the EU, you'll need to apply for a work permit prior to your arrival. The one-year working holiday visa is an exception to this rule, available to citizens of Australia, Canada, New Zealand and South Korea between the ages of 18 and 30.
To apply for a work permit, among other requirements, you'll need to have received an official offer of employment from a Swedish employer. For more information on what you'll need to submit as part of your application, see Sweden.se - Obtaining a work permit.
You can check current waiting times for application processing with the Swedish Migration Agency, although you should apply as early as you can to allow for delays.
If you're planning to stay for a year or more, you'll need to join the Swedish Population Register, which you can do by visiting your local tax office in Sweden.
If you're a member of the EU, you'll be able to move to Sweden without obtaining a work permit or visa. As long as you hold a valid EU passport, you can enter the country with or without an official offer of employment.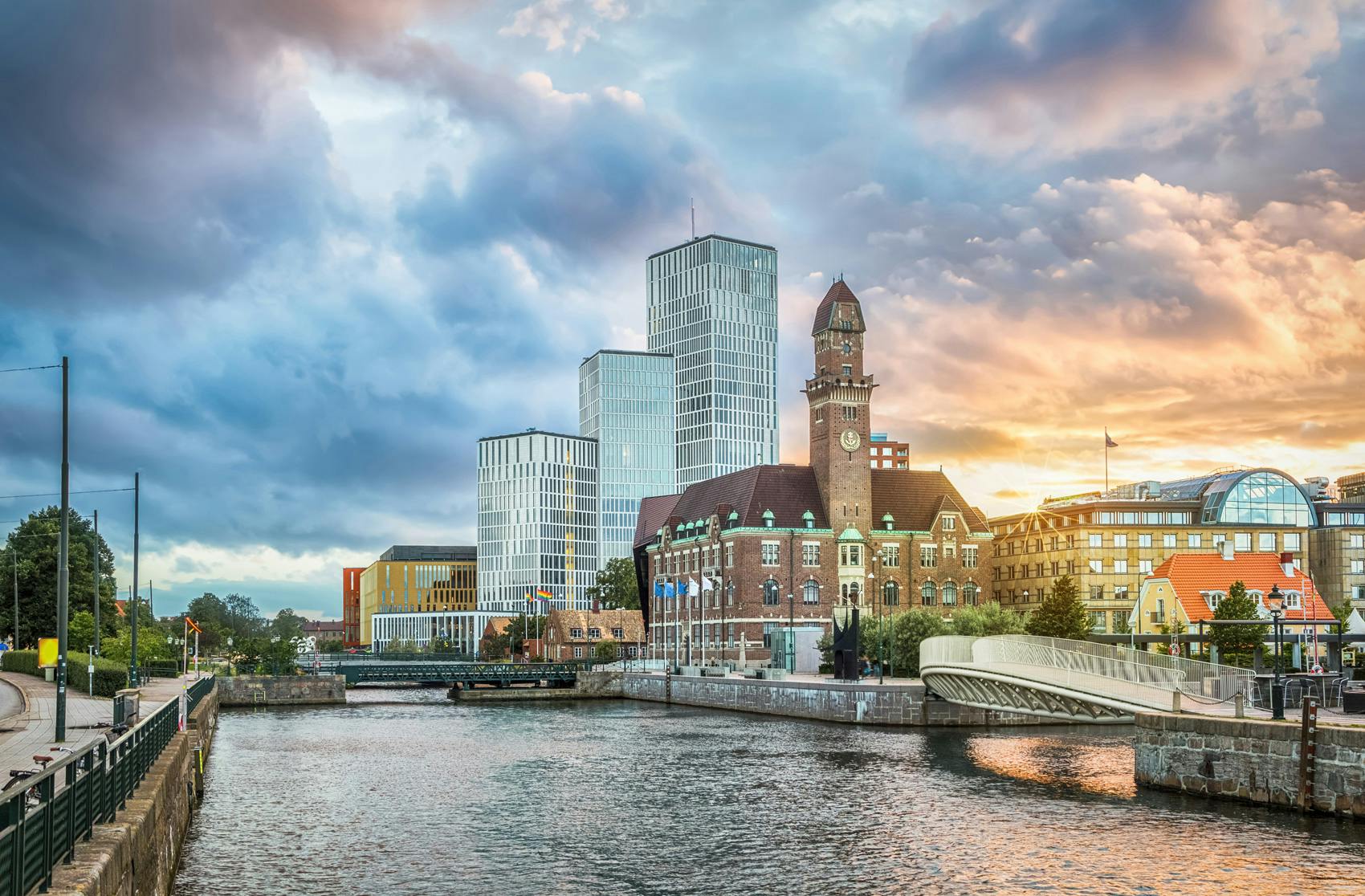 Language requirements
Although the country's official language is Swedish, studying English is compulsory for all Swedish students. Particularly in larger cities, such as Stockholm and Gothenburg, you won't need to be fluent in Swedish to get by.
However, it's worth having at least a grasp of the language, as this will help you to successfully integrate with your community. Consider taking a free beginner's course in Swedish before you arrive - see Study in Sweden - learn Swedish.
How to explain your qualifications to employers
You should find that, in most instances, your UK qualifications are comparable to their Swedish equivalent, and will therefore be fully recognised by employers.
However, if it's necessary to get your qualifications evaluated - for example, to work in a regulated profession - you'll need to visit the Swedish Council for Higher Education (UHR).
You can also view a full list of professions with specific requirements in Sweden.
What it's like to work in Sweden
Equality and wellbeing in the workplace are important in Sweden. Dress codes are typically casual and most Swedish companies operate a flat hierarchy, meaning you'll likely be involved in decision-making processes and have regular contact with your manager.
The country does not have a national minimum wage - pay is decided by collective bargaining between trade unions and employers.
Full-time workers are entitled to a minimum of 25 days' leave per year, regardless of their occupation or age. If you work part time, your leave is calculated to ensure you receive the equivalent. Workdays are usually 8am or 9am to 5pm, lunchbreaks are usually one hour. Swedish Parliament has stipulated a limit of a 40-hour working week but the average is approximately 35 hours per week.
Sweden has 13 public holidays.
Find out more