Work in Switzerland
Author

Rachel Swain, Editorial manager

Posted

December, 2022
Switzerland has a high demand for specialist workers, and your decision to work there will reward you with high wages and low taxes
With a population of 8.7 million, Switzerland is a relatively small country. Yet despite this and the recent challenges of the economic crisis, it still boasts one of most stable economies in the world, with an impressive unemployment rate of just 2%.
Known for its coffee, chocolate, cheese and cuckoo clocks, almost two-thirds of Switzerland's territory is dominated by the Alps. This beautiful scenery, coupled with the country's modern cities, provides plenty for you to explore in your free time. As it's a multilingual nation, you'll also be well placed to pick up a second or third language, which is sure to impress on your CV.
Jobs in Switzerland
Many foreign workers, especially highly-skilled ones, successfully find work in Switzerland.
However, with a relatively small labour market it can be difficult for foreign graduates to find work. Competition for jobs is fierce, especially more recently as Swiss employers have begun to favour locals over those from overseas. International workers may have more luck in major Swiss cities such as Basel, Bern, Geneva, Lausanne and Zürich rather than in smaller, rural areas. However, living in Swiss cities is costly: Zürich and Geneva are regularly voted among the most expensive cities in the world, but this should be counterbalanced by the country's high wages.
The Swiss economy is dominated by the service sector. Switzerland also has a thriving tourism industry, with hospitality jobs available throughout the country. Those interested in banking and insurance careers can find opportunities in Zürich, and those looking for a career in chemicals or pharmaceuticals will find vacancies in Basel.
Popular graduate jobs
Construction
Education
Finance
Health
IT
Management
Over 99% of businesses in Switzerland are SMEs (small and medium-sized enterprises) but it also houses a number of multinational companies including:
Adecco
Credit Suisse
Glencore
Holcim
Nestlé
Novartis
Roche Group
Zurich Insurance.
The United Nations, World Trade Organisation, the Red Cross, the World Economic Forum and the International Olympic Committee also call Switzerland home.
Search for jobs in Switzerland at:
Skills shortages
Switzerland is currently struggling with a lack of skilled workers in the following areas:
engineering
financial services
IT
pharmaceuticals.
The hospitality industry also finds it difficult to recruit staff. Graduates with skills and qualifications in these areas are in high demand.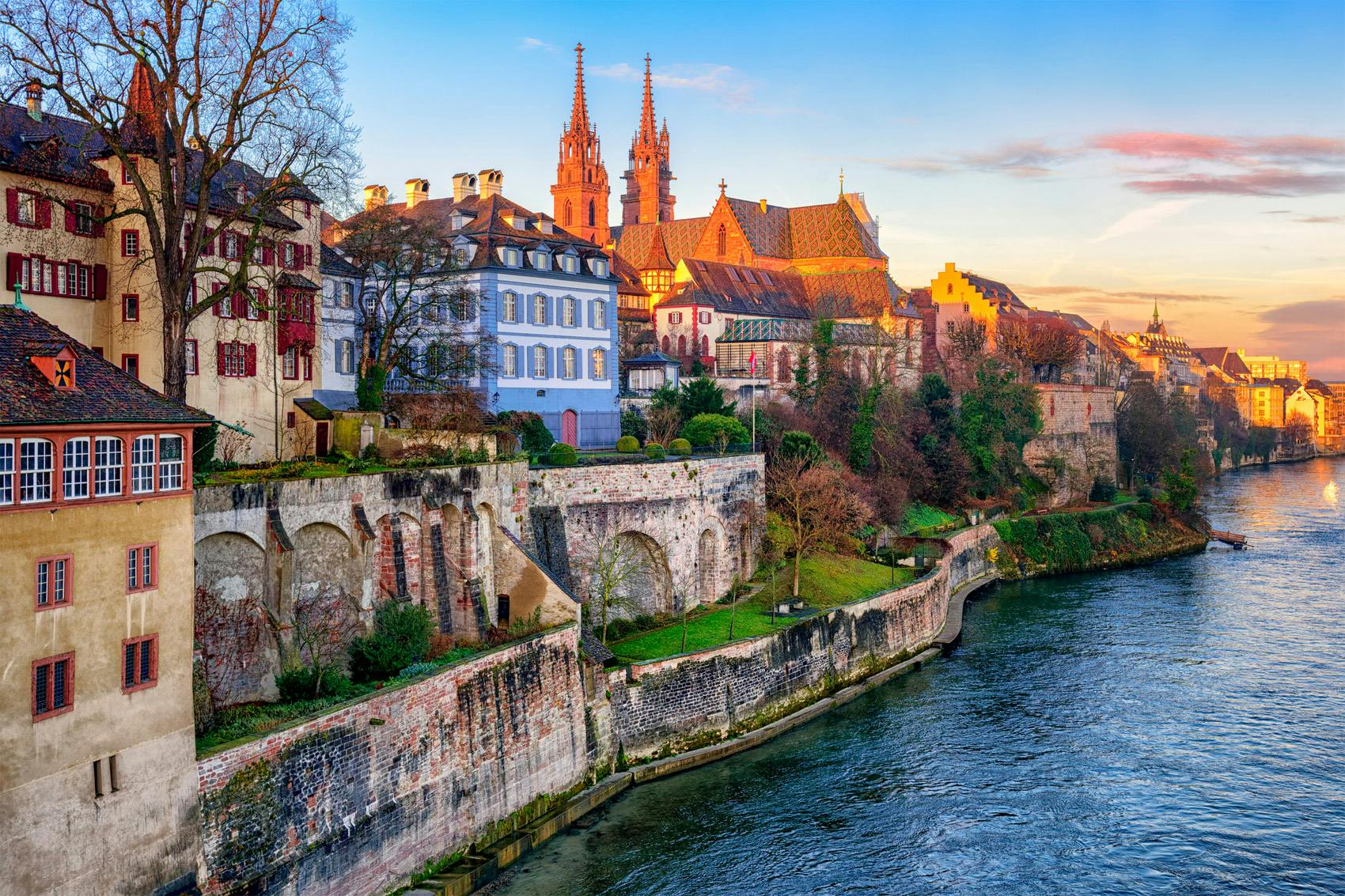 How to get a job in Switzerland
To apply for a job in Switzerland you'll need a CV, cover letter and educational certificates. You should write your application in the language of the job advert/company, be that German, French or Italian, unless specifically asked to submit your application in English.
CVs should be no longer than two sides of A4 and cover letters no more than one. It isn't unusual to include a photograph alongside your CV.
You'll find that speculative applications are also welcome, but you don't need to include educational transcripts or references at this stage.
If your application is successful, you'll be invited to attend an interview. In larger companies the selection process may involve psychometric testing and assessment centres.
Networking also yields successful results, as Swiss job vacancies are often filled through contacts. Join social media sites such as LinkedIn and follow potential employers on Twitter. Be sure to maintain a professional online presence and make use of any personal contacts you might have.
As Switzerland is home to so many multinational companies, it may be possible to secure a job at an organisation in the UK, before asking to be seconded to its Swiss offices.
Summer jobs
Tourism is big business in Switzerland and the sector provides numerous employment opportunities for Swiss nationals and foreign workers alike. The majority of seasonal and summer jobs revolve around the hospitality industry. For example, you could find work in bars, restaurants and hotels, or in one of the many ski resorts in the Alps, which frequently welcome seasonal workers. You could also instruct winter sports - English-speaking ski and snowboard instructors are always in demand.
If you can afford to work unpaid, volunteering is worth considering. Any experience of this nature looks great on your CV. Not only will it put your language skills to the test and help you to understand Swiss culture, it provides you with an opportunity to make valuable contacts, which will prove useful when trying to secure more permanent work in the country.
Voluntary opportunities include community projects, teaching schemes and working alongside international organisations. In rural areas you could get involved in conservation projects, working in agricultural, mountain and forest settings.
For voluntary opportunities, see:
Teaching jobs
The demand for English teachers is usually quite low, as most nationals develop a strong understanding of the language from an early age. What's more, English is widely used in the workplace.
As such, competition for teaching positions in state schools is fierce. Other opportunities may exist in private or boarding schools, or in hotel schools which offer training to hospitality employees.
If you do manage to secure a teaching post, the pay is usually very good. For more information, visit i-to-i - Teach English in Switzerland.
For Teach English as a Foreign Language (TEFL) opportunities in Switzerland, see:
The British Council Language Assistants programme enables undergraduates and graduates of any discipline, with an A2-level in French or German, to work in Switzerland as an English language assistant. You'll earn around £2,200 to £2,800 per month.
Internships
As Switzerland has so many big, multinational companies you may be able to uncover internship opportunities by looking on their individual websites.
SWISS, the national airline for Switzerland, provides six-month internships for Bachelors graduates in a range of corporate areas including communication, event management, finance, HR, IT, operations, sales and marketing, and procurement. Opportunities are available in Zürich, Geneva and Basel. For more information, see SWISS internships.
Credit Suisse also offers in-depth and summer internships in its Swiss offices. To find out more, see Credit Suisse internship opportunities.
Roche provide 12-month opportunities to Bachelors, Masters and PhD students in areas such as life sciences, technology, engineering and business. Learn more about Roche's student programmes.
Each year IAESTE (International Association for the Exchange of Students for Technical Experience) provides a range of traineeships to undergraduate students working towards a science, engineering, technology or applied arts degree. Placements usually last from six to 12 weeks over the summer.
Swiss visas
UK citizens can travel to countries in the Schengen Area (which includes Switzerland) for up to 90 days in any 180-day period without a visa.
If UK nationals plan to work in Switzerland, or stay for more than three months, you must apply for the correct visa and work permit. There are different types of Swiss visas and permits depending on the kind of work you do and the length of your employment. However, as a result of the UK's withdrawal from the European Union (EU), UK jobseekers can no longer go to Switzerland to look for work.
Only a limited number of third country workers (which includes the UK) are admitted - primarily those who fulfil management level, specialist or other qualified work.
Both EU and EFTA (European Free Trade Association - including Iceland, Norway and Liechtenstein) citizens do not need a visa to work in Switzerland. Citizens of EU and EFTA countries can come to Switzerland, look for a job and work for up to three months without the need for a work permit.
If you intend to stay for longer than three months, you'll need a residence permit. To acquire one, you'll need to register with the communal authorities where you're living. You'll need:
a valid ID card or passport
a certificate of employment
accounting records, if you intend to become self-employed.
Within three months of arriving in Switzerland you must also take out valid health insurance.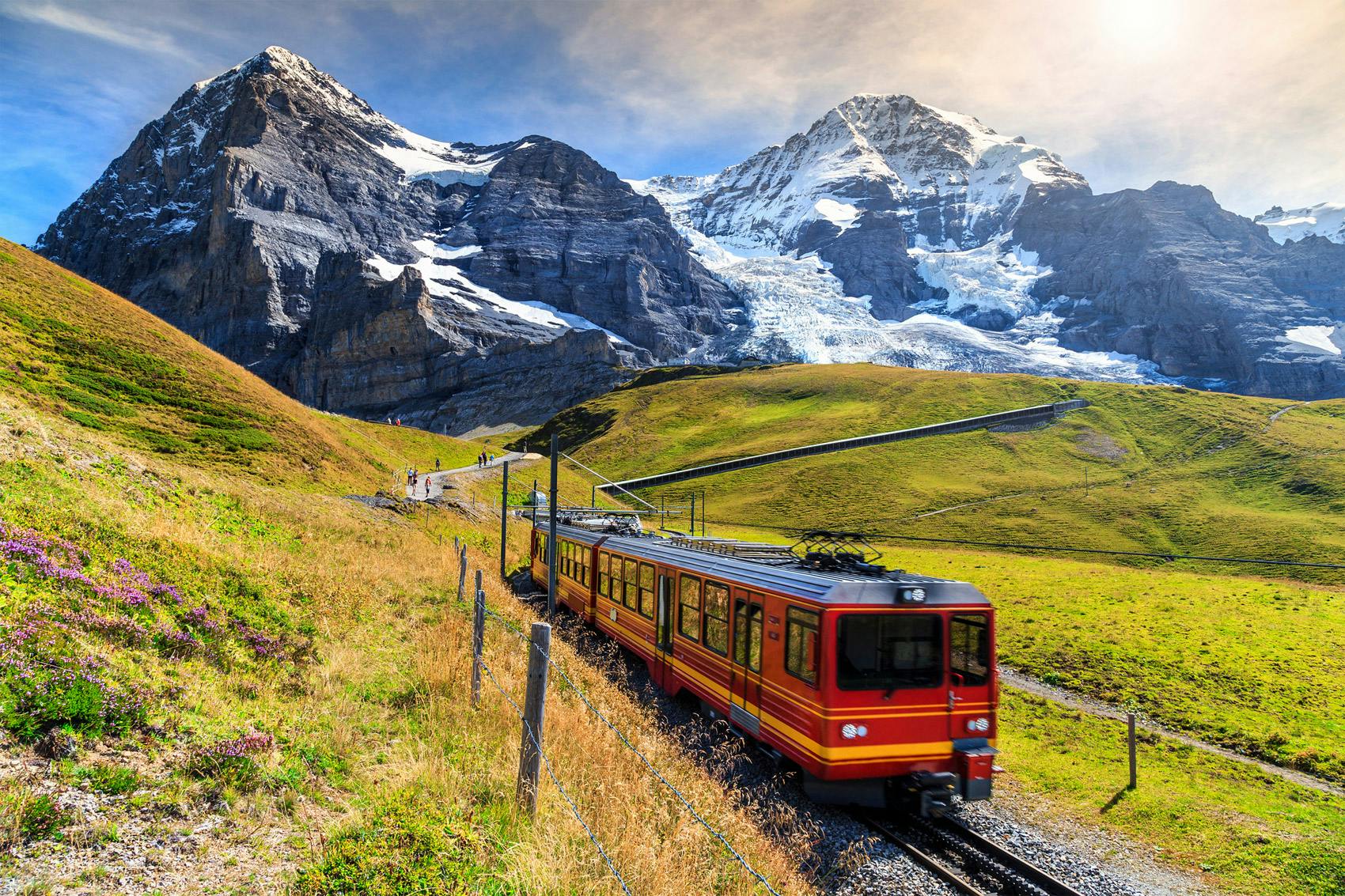 Language requirements
Switzerland is renowned for being a multilingual country. German, French, Italian and Romansh are all spoken in different regions.
It's important to know which language is spoken in the area where you intend to work. German is the main language and is spoken in central and eastern regions. French is spoken in the west, and Italian in the south.
While English is frequently spoken in the workplace, you'll still be expected to have a good grasp of German, French or Italian depending on where you work.
There are lots of language courses in the UK as well as websites and podcasts to prepare you if your language skills aren't up to scratch.
How to explain your qualifications to employers
Thanks to the Bologna Process, UK higher education qualifications are directly comparable to their Swiss counterparts. So, if you're heading to the country to work with a UK Bachelors, Masters or PhD, these will usually be recognised and accepted by Swiss employers. However, check with employers before applying.
To find out more about the recognition of qualifications, see ENIC-NARIC.
What it's like to work in Switzerland
According to Swiss law, the majority of workers can work for a maximum of 45 hours per week, although most people work a 40-hour week, Monday to Friday. An OECD survey found that in 2021 the average Swiss worker did a 36-hour week.
All Swiss employees are entitled to at least four weeks' paid holiday per year, and young people up to the age of 20 are entitled to five.
The number of public holidays you're entitled to depends on where in Switzerland you live and work. There are five national public holidays, including New Year's Day, Good Friday, Ascension Day, National Day (1 August) and Christmas Day. There are 21 regional public holidays, of which your region will celebrate a handful.
Find out more