Work in the Netherlands
Author

Rachel Swain, Editorial manager

Posted

December, 2022
The Netherlands is one of the richest countries in the world and offers a variety of job opportunities, as well as a high standard of living for those who choose to call it home
The Netherlands has been ranked the fifth-happiest country in the world according to the World Happiness Report 2022, and it's easy to see why.
The country offers relaxed, liberal surroundings for furthering your career - it was the first nation in the world to legalise same-sex marriage, and with more bicycles than people in the country (23 million versus 17 million) used across 32,000 kilometres of track, your morning commute will be a far cry from the traffic jams and train journeys you may be used to.
Jobs in the Netherlands
The Netherlands isn't just famous for its windmills and tulips - the country is a world leader in agriculture, beaten only by the USA in terms of food exports. Its top commodities include:
machinery and transport equipment
clothing and footwear
mineral fuels
pharmaceuticals.
Popular graduate jobs
Agriculture
Energy
Engineering
Finance
Healthcare
Known as the European transportation hub, the main trading partners of the Netherlands are Germany, Belgium, France and the UK, but export links reach as far as China and the USA.
The country is home of some of the world's biggest multinational companies, such as Just Eat, Philips, Shell and Heineken, and plenty of job opportunities exist at these firms for international workers in a variety of roles.
You can search for jobs in the Netherlands at:
Skills shortages
With one of the lowest unemployment rates in Europe, dropping to less than 4% in recent years, it may come as a surprise to hear that the Netherlands is experiencing skills shortages in a number of areas.
Some areas facing shortages include:
doctors and medical staff
builders
agricultural workers
teachers.
You'll be highly valued by employers if you can contribute skills in any of these fields. For more information, see Wage Centre - shortage occupations in the Netherlands.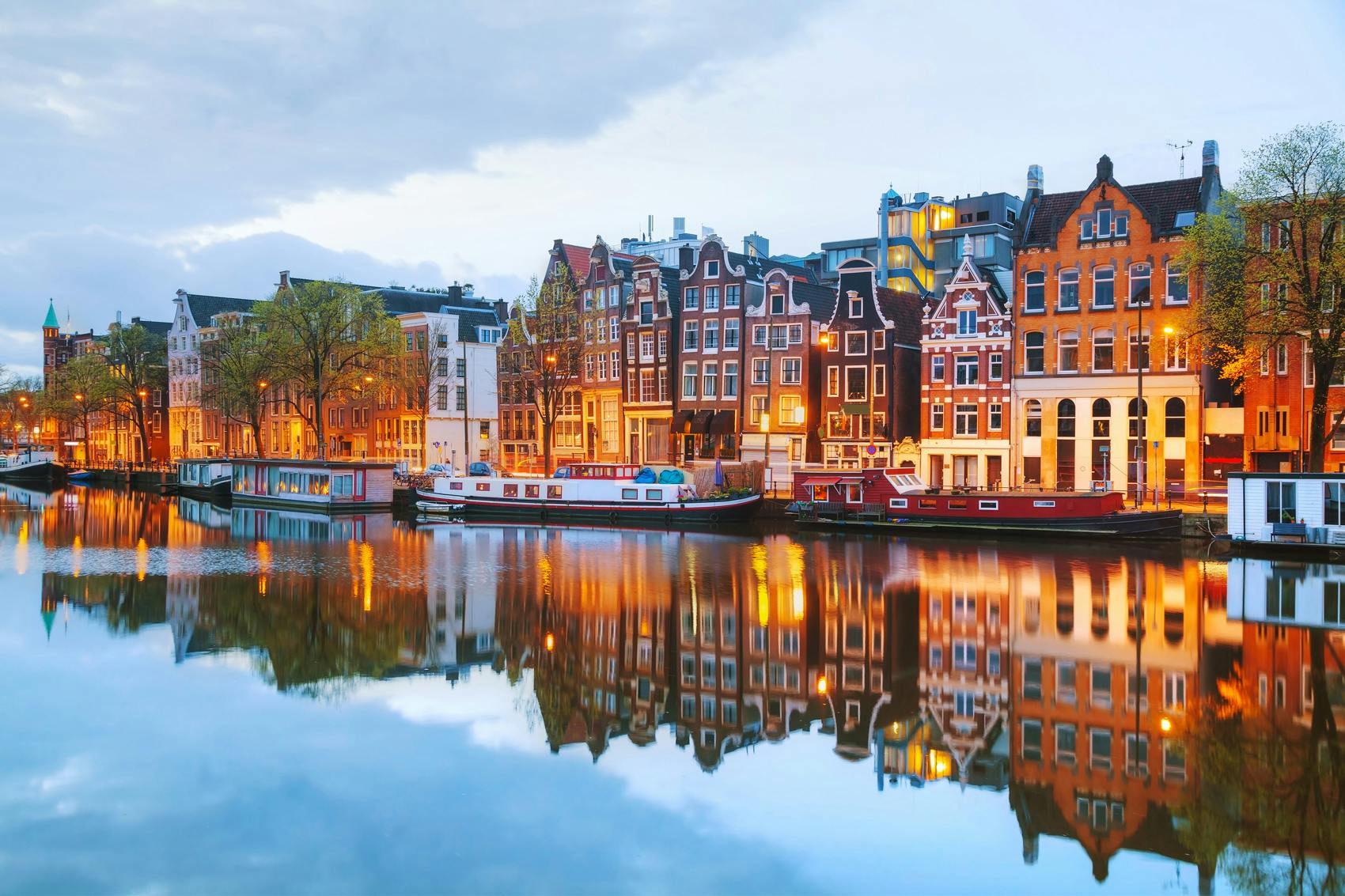 How to get a job in the Netherlands
To get a job you'll need general Dutch work permission, which you'll have if you're a European Union (EU)/European Economic Area (EEA) citizen. From all other countries, including the UK, it's likely you'll only be hired in exceptional circumstances, such as if there are no EU/EEA or Dutch national candidates to fill the position.
Applying for a job typically involves sending your CV and cover letter. You can start your job search from home by using jobs boards, contacting companies directly or making contacts via social media such as LinkedIn.
If there are no advertised positions that interest you, consider sending a speculative application to the companies you'd like to work for. Dutch employers appreciate a proactive approach.
Alternatively, you can start your job hunt once you're in the Netherlands by checking local and national newspaper listings.
If you're shortlisted for a job you may have to attend a series of interviews with different people at the company. Some firms offer video interviews to candidates who are still in their home country. Larger employers sometimes use psychometric tests and assessment centres to filter candidates. For all types of assessment, dress smartly and arrive on time - the Dutch place great importance on punctuality.
Summer jobs
A summer job is a great way to explore a new country and give your CV a boost with international experience, while earning a wage.
The tourism and hospitality sectors always have casual, seasonal job opportunities, so look to bars, cafés, restaurants and campsites for work. If you're between the ages of 18 and 25 and have some childcare experience, you could spend your summer as an au pair.
Temping is popular in the Netherlands. Consider signing up to an agency, such as Manpower or Adecco.nl, to receive alerts and guidance on short-term opportunities.
Alternatively, if you aren't limited financially you may be interested in volunteering.
Teaching jobs
Teaching jobs may be harder to come by than in other European countries. Dutch nationals are taught English in schools from a young age, and The English Proficiency Index 2022 revealed that the Netherlands is the country of non-native English speakers with the highest English proficiency in Europe.
However, plenty of opportunities exist. The Netherlands is home to many private international schools, particularly in the Amsterdam and Den Hague areas. Here, you'll help students brush up on their business English.
While the academic calendar typically runs from September to July, with some regional variations, opportunities are available all year round.
To apply, you'll typically need a Bachelors degree or equivalent, a TEFL certificate and proof of your language proficiency where required. As teaching is a regulated profession, you'll need to have these qualifications recognised by the Dutch Ministry of Education, Culture and Science.
Internships
Opportunities for internships are available, but as there's no legal requirement for employers to pay their interns you may end up working for free. Internships are offered in a range of fields, from healthcare and construction to marketing and IT. An internship's length is decided by the employer.
They're aimed at students, as a way to gain work experience or undertake research as part of a final project. In general, you won't be able to do an internship in the Netherlands once you've graduated.
You can search for internship opportunities at:

The Global Talent Programme provides 3 to 12-moth graduate internships in marketing and business throughout various cities in the Netherlands.
Dutch visas
If you're from outside the EU/EEA or Switzerland, such as the UK, you'll need to obtain a residence and work permit. You may be able to do business-related activities without a visa if you're only there for 90 days in an 180-day period. The procedure varies depending on whether you're an employee, self-employed or highly skilled. Find out more by visiting the Immigration and Naturalisation Service (IND).
If you're from an EU/EEA country or Switzerland, you're free to enter the Netherlands and work with the same permissions as Dutch nationals. You'll need to register with the personal records database in your local area within five days of your arrival if you're planning to stay for longer than four months.
Once registered you'll be issued with a Citizen Service Number (BSN), which you'll need to perform tasks such as opening a Dutch bank account and paying taxes.
You'll need to take out health insurance in the first four months of your arrival in order to access the Dutch healthcare system. All Dutch companies are required to offer their employees a basic health package by law. If you're working in the Netherlands for fewer than 12 months, a valid European Health Insurance Card (EHIC) will be sufficient.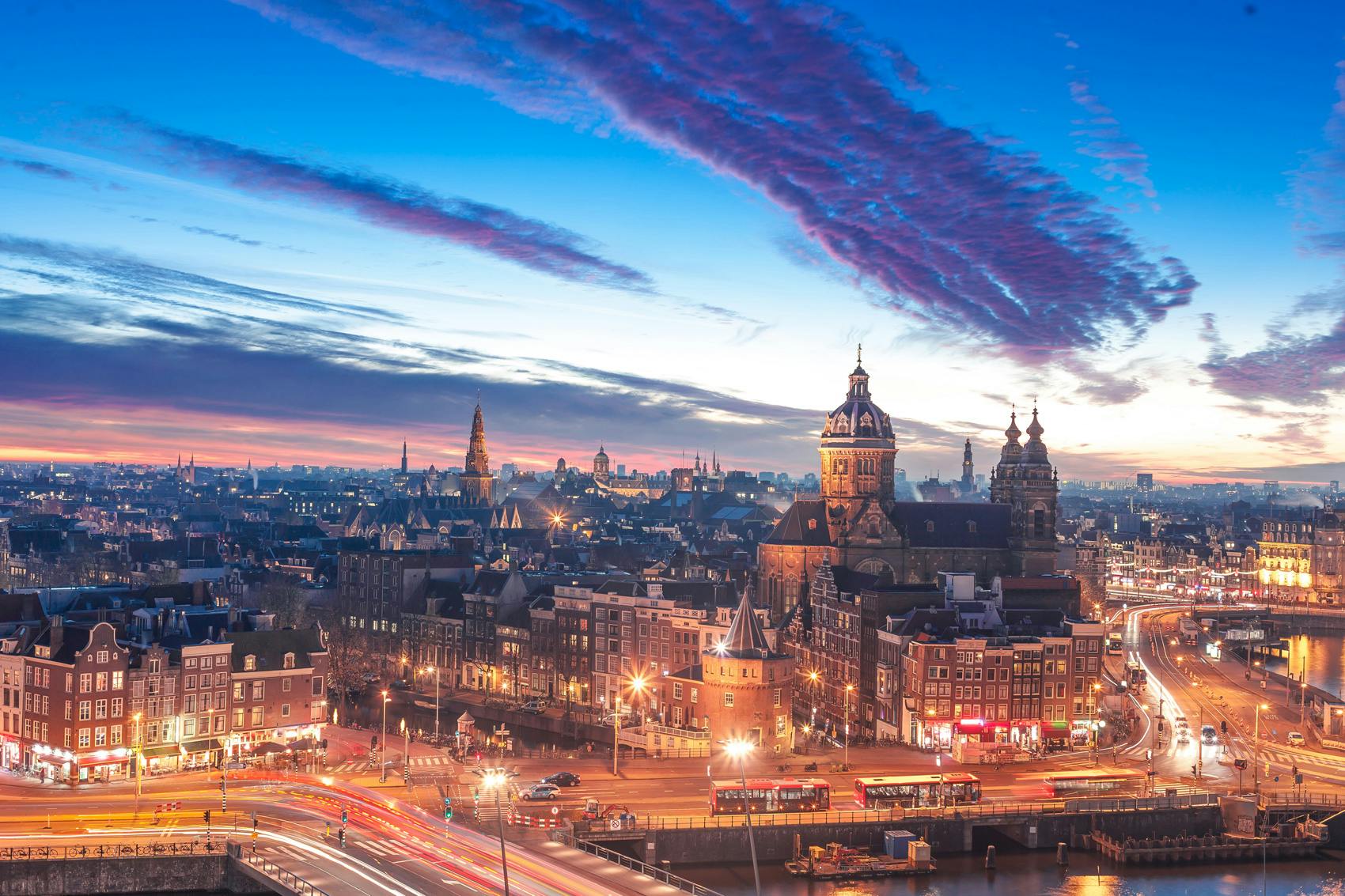 Language requirements
You won't necessarily need to be a fluent Dutch speaker to find work in the Netherlands. English is the country's official business language and many Dutch cities, particularly Utrecht and Rotterdam, have plenty of opportunities for English speakers.
However, you'll increase your chances of securing employment, being promoted and integrating in society with at least some knowledge of Dutch. If you're working in a sector that requires you to network, such as marketing, or working closely with the Dutch government, proficiency in the language is essential.
Your local tax office may be able to offer you Dutch language courses at a reduced rate, as work-related education is often tax deductible. Alternatively, visit Undutchables - Dutch language courses for courses at all levels in your chosen city.
How to explain your qualifications to employers
Thanks to both countries' involvement in the Bologna Process - a system ensuring direct comparability of standards in qualifications across participating EU countries - UK qualifications are directly comparable to those in the Netherlands. Employers should have no problems recognising them. To learn more about how the Dutch education system compares to other international systems, visit Nuffic.
What it's like to work in the Netherlands
Full-time employees typically work 36 to 40 hours, Monday to Friday. Some work a four day week, choosing longer hours over a shorter space of time, while many choose to work part time. Full-time employees are guaranteed a minimum of 20 days' (four weeks) annual leave.
Reviewed twice annually, the wage for workers aged 21 and over (July 2022) is €1,756.20 (£1,512.13) per month. For employees younger than this the figure increases in yearly increments, from €526.85 (£453.63) at 15 years old to €1,404.95 (£1,209.69) at the age of 20.
If you were hired abroad to work in the Netherlands you may be entitled to the Dutch '30% ruling', whereby you'll receive 30% of your salary paid to you tax free for a maximum of eight years to cover the costs of relocating (although you won't need to have incurred expenses to be eligible).
This applies to employees recruited at least 150km from the Dutch border - including all parts of the UK - into positions with a minimum taxable income of €38,347 (£33,018) before the ruling is applied. See the Dutch tax office for more information.
Find out more