Work in the United Arab Emirates (UAE)
Author

Jemma Smith, Editor

Posted

November, 2021
Tax-free salaries and a huge expat community are just two reasons to consider working in the United Arab Emirates (UAE). If you need more convincing, how about the country's rich cultural heritage and subtropical climate?
The UAE is a place where tradition meets modernity. Made up of seven emirates - Abu Dhabi, Ajman, Sharjah, Dubai, Fujairah, Ras Al Khaimah and Umm Al Quwain - the UAE's relentless growth over recent years has made working there look impressive on any CV.
English is the main language of business and around 85% of the population comes from abroad so you'll have no trouble fitting in.
Opportunities exist all over this diverse country, but most jobs in the UAE are found in Abu Dhabi and Dubai. The cost of living is fairly expensive but you get your money's worth as the standard of living is world class.
Living and working in the Gulf region you'll be able to explore Islamic culture but to avoid getting in trouble with the law you'll need to respect local laws and customs. There can be severe penalties for breaking these. For example, there is a zero tolerance policy towards drugs and drink driving. Relationships outside of marriage are illegal as is same sex marriage. You'll need a special licence to consume alcohol and women should dress modestly when out in public. Also be aware that swearing in public and public displays of affection are arrestable offences.
On your days off you'll be able to enjoy hot weather in summer and warm days in winter. You can visit idyllic sandy beaches and cosmopolitan landmarks such as the Burj Khalifa in Dubai, the tallest building in the world and the Dubai Mall.
In light of the COVID-19 pandemic be sure to check the latest foreign travel advice for UAE at GOV.UK.
Jobs in the UAE
With a population of ten million and an unemployment rate of 3%, the UAE is an oil-rich country. It's had to deal with fluctuating oil prices and global oversupply but on the whole, the economy is strong and has seen rapid growth in recent years.
Major industries in the UAE include:
aluminium
boat building and ship repair
construction
fishing
handicrafts and textiles
petroleum and petrochemicals.
Some of the best major companies to work for include:
AstraZeneca Gulf (pharmaceutical)
Apparel Group (retail)
DHL (logistics)
Etihad Airways
FedEx Express (logistics)
Hilton Worldwide (hospitality)
Marriott (hospitality)
Microsoft Gulf
Omnicom Media Group MENA
Splash (fashion)
THE One (retail)
Weber Shandwick (communications).
To learn more about the different emirates of the UAE, see Bayut Area Guides.
Popular graduate jobs
Construction
Finance
Logistics
Technology
Tourism
Skills shortages
The UAE has a number of growth industries, including the energy sector, which requires science, technology, engineering and mathematics (STEM) specialists. Meanwhile, healthcare and life sciences industries are also experiencing skills shortages. Openings are also available in the property and finance sectors.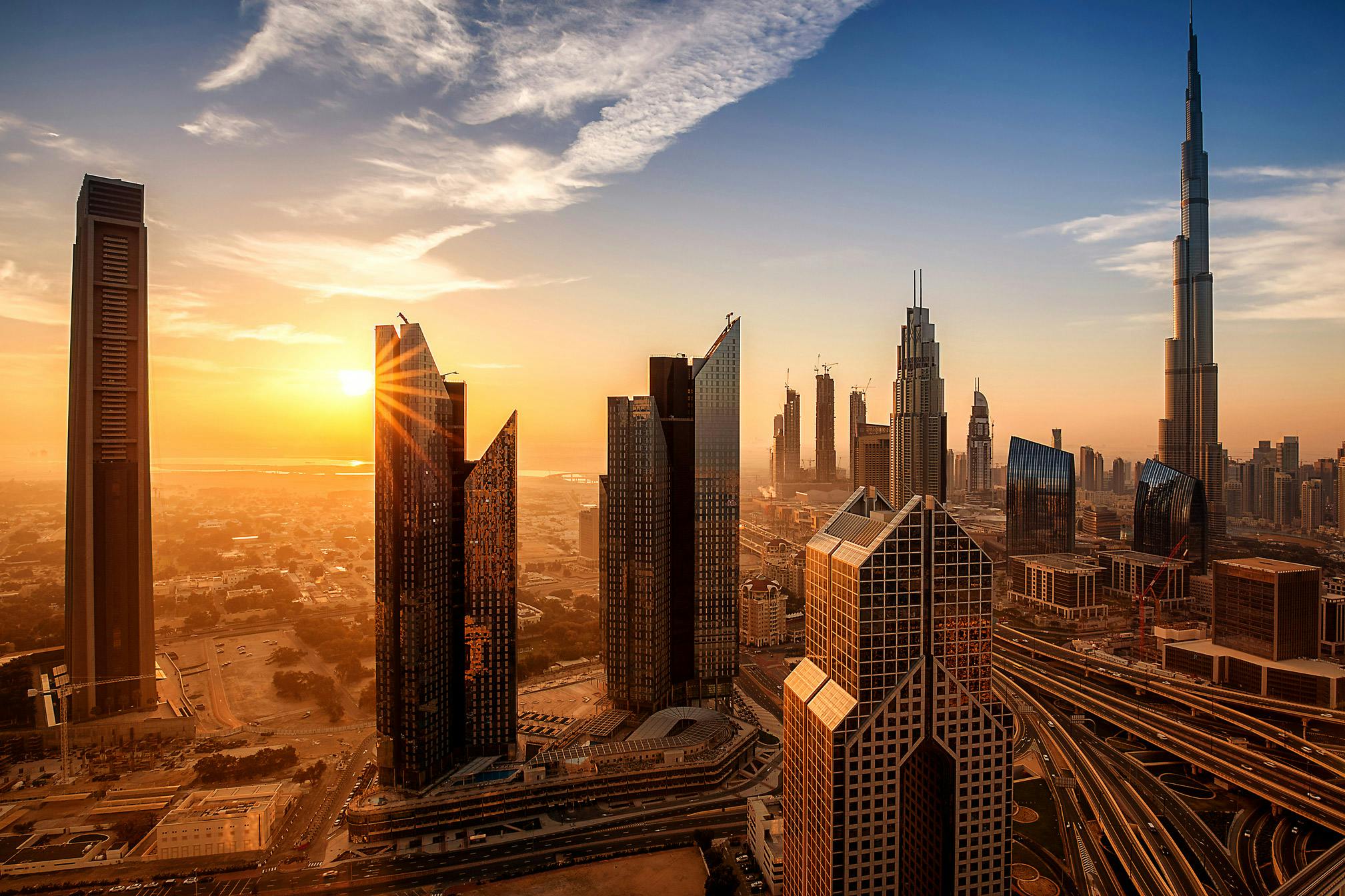 How to get a job in the UAE
Many expats find jobs through international companies in their home countries and where possible it's best to try to secure work before making the move. Thousands of British companies have operations in the Gulf region, so securing a position with one of these organisations before requesting a transfer might be an option.
In the UAE many positions are advertised via recruitment agencies or online and, while it may be unusual practice in your own country, don't be surprised to find job adverts specifically asking for a particular gender, age or nationality. Networking is important but this may be difficult to do from afar. However, once you're in a job in the UAE successful networking could help you get promoted.
Speculative applications are not unwelcome but securing a job through this method often relies on strong personal contacts.
Most applications are made online via an application form or CV. Make sure to attach a photograph and a short cover letter.
You'll usually undergo a face-to-face interview and a medical examination before being offered a job.
Look for vacancies at:
Summer jobs
Short-term contracts are available in the construction, oil, tourism and retail industries but can be hard to secure once in the country. Hospitality jobs are easiest to find in tourist areas such as Abu Dhabi and Dubai. Because of these fixed-term contracts, summer and casual work can be hard to find.
Volunteering opportunities in the UAE are generally limited, but are more common in the emirates mentioned above. However, this is often due to a shortage of willing participants, so getting involved in voluntary work could provide invaluable experience. You can find openings at organisations such as Emirates Red Crescent and Operation Smile UAE.
Otherwise, search for opportunities at:
Teaching jobs
English may be the second language in the UAE but there are still teaching opportunities available.
As long as you hold a TEFL qualification you can find work teaching English as a foreign language in schools, colleges, universities, language centres and private institutions. Some jobs may require you to have a degree, such as a PGCE.
You could also teach adult classes or work in conjunction with businesses to ensure that their employees are fluent in the language.
You can search for vacancies and find out more information at:
Internships
Short-term work experience opportunities and internships can be hard to come by, as companies usually sponsor employees for a minimum of 12 months. Such opportunities are further complicated by visa restrictions. However, some internship and summer work placements may be found at:
Many universities, such as Heriot-Watt University, Manchester Business School, Middlesex University and the University of Exeter have links to the UAE. Meanwhile, you may be eligible for university exchange programmes if you're still in education. Check with your institution's international office.
UAE visas
Visas for visiting the UAE will be issued on arrival to all UK nationals. This allows you to stay in the country for 30 days. The emirate you arrived in can then extend your visa for another 30 days, three days before its expiry date. However, you must leave the country at the end of this period. Your passport must have at least six months validity from the date of entry, so check before travelling.
If you intend to work in the UAE you'll need to be sponsored by an employer - you cannot work on a visit or a tourist visa. Once you've accepted a job offer your employer will apply for a residency visa on your behalf and you'll then be able to get a work permit from the Ministry of Labour. You're not entitled to work without this permit and doing so is illegal.
Work permits and employment visas can last between one and ten years. Documents needed to secure a work permit include:
proof of work contract
application form
Emirates ID card
valid passport
passport photos
medical check and health certificate documents
entry permit.
Remember to cancel your work visa before permanently leaving the UAE. Failure to do so could lead to you being reported as an absconder, resulting in your arrest if you return to the UAE.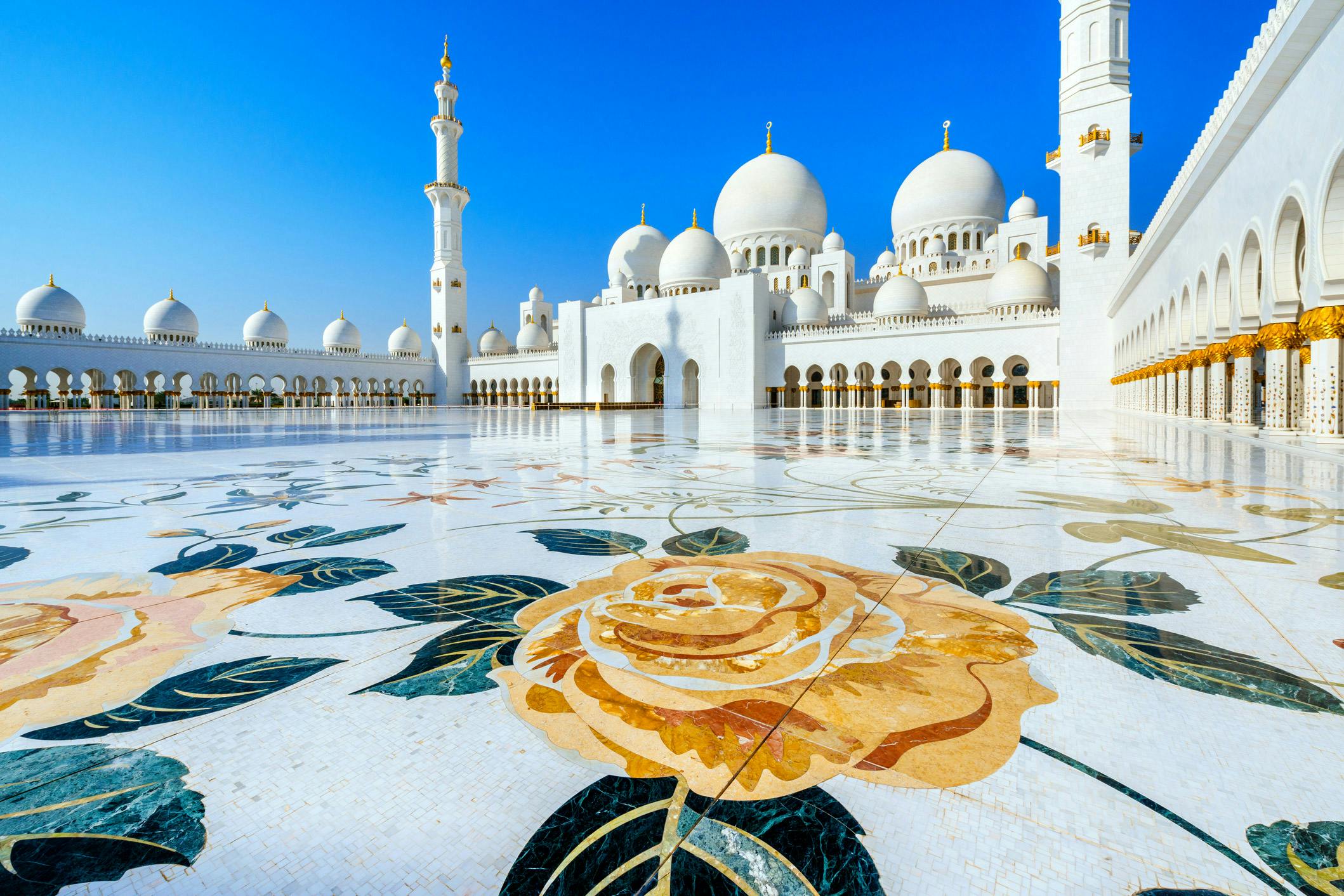 Language requirements
Major languages in the UAE include Arabic (the main language), English, Hindi, Persian and Urdu. As the UAE is home to a vast number of expatriates English is widely spoken by locals and is also the language of business.
However, understanding Arabic will greatly improve your job prospects. Some popular places to learn Arabic include:
How to explain your UK qualifications to employers
Employers usually understand UK qualifications as the UAE education system has many similarities, but ensure that this is the case before application.
You, or your employer, can find out more at ENIC-NARIC.
What it's like to work in the UAE
As in the UK, full-time employees typically work five eight-hour shifts every week. However, unlike the UK, the working week runs from Sunday to Thursday. Friday and Saturday are rest days. Working hours are reduced during Ramadan.
Private sector employees are entitled to 30 days of annual leave after one year in the job.
There are nine recognised public holidays in the UAE but some of these dates change every year, according to the sighting of the moon. National holidays include:
New Year's Day (1 January)
Al Isra'a Wal Mi'raj - Ascension Day
Eid Al Fitr
Arafat Day
Eid Al Adha - Feast of Sacrifice
Al Hijri - Islamic New Year
Birthday of Prophet Mohammad (PBUH)
Commemoration Day
National Day.
The exact number of holiday days given depends on whether the Islamic festival of Eid falls during the working week or the weekend.
You don't pay income tax on your earnings in the UAE.
Find out more