Work in China
Author

Daniel Higginbotham, Editor

Posted

April, 2022
With its prosperous economy, China has plenty to offer ambitious graduates seeking a new challenge - discover what it's like to live and work in this major Asian nation
China travel advice
The Chinese authorities have suspended all direct flights to the mainland of China from the UK in the wake of a new significant outbreak of Omicron COVID-19 cases in Shanghai, Guangzhou and Changchun (since March 2022).
For the latest guidance on entering China for work, see GOV.UK - Foreign travel advice - China.
The expansion of China's economy has been rapid, and the country currently boasts the second largest economy in the world (behind the USA). While the rate of economic growth has slowed down in recent times - especially since the onset of the coronavirus pandemic in 2020 - job prospects are generally good, although competition for graduate roles is fierce.
While the country has a population of nearly 1.5 billion, its people enjoy a relatively low cost of living compared to the UK - although this does depend on location. Major cities such as Shanghai and the capital Beijing are unsurprisingly more expensive.
The opportunity to experience a completely different culture is a huge attraction to foreigners considering working in China. To make life a little easier, you may wish to consider taking classes in Mandarin - not only does a second language look great on your CV, it could also boost your chances of success when looking for work.
During your free time, you'll be able to explore five thousand years of history and culture. The Great Wall of China, the Forbidden City and the Summer Palace are all in Beijing, the Terracotta Army in Xi'an is also worth a visit, and you won't want to miss the Victoria Harbour in Hong Kong and The Bund in Shanghai.
Jobs in China
When looking for English-speaking jobs, these will mostly be in cities such Beijing and Shanghai - the business and industrial hubs of the country. Many multinational companies have their Asian headquarters in one of these east coast locations - as well as in Hong Kong, Guangzhou, Shenzhen and Tianjin.
The majority of expatriate workers in China find jobs with foreign-invested enterprises. Although opportunities do exist with Chinese companies, these usually require some knowledge of Mandarin.
Major industries in China include:
chemicals
consumer products
food processing
machine building
mining
technology
textiles
transport.
You can search for jobs in China at:
Popular graduate jobs
Banking and financial services
Engineering
Manufacturing
Sales and marketing
Technology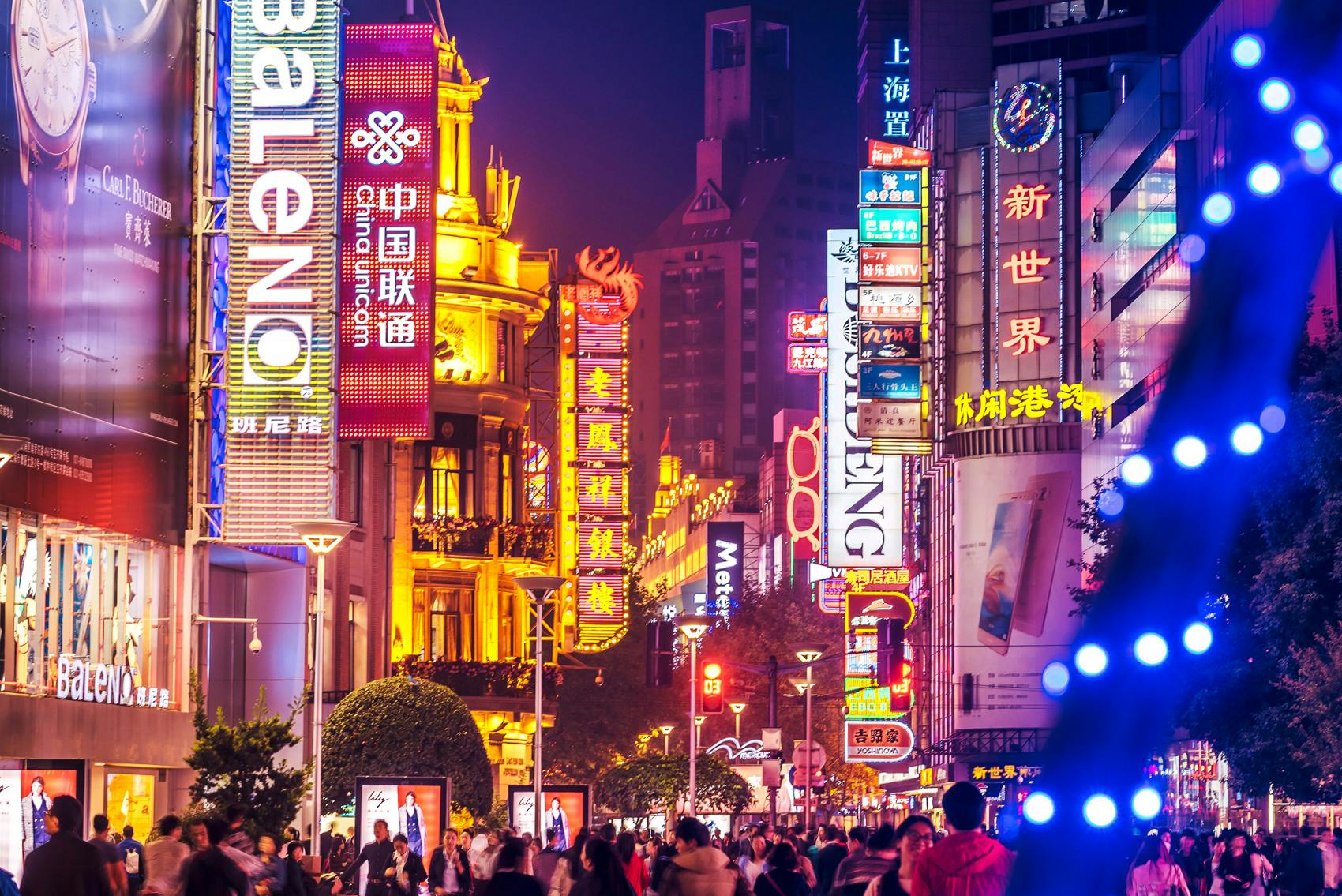 How to get a job in China
Try to secure a job before arriving in China, as this can affect the type of visa you need to apply for.
One of the easiest ways for international candidates to secure a job before making the move is through a secondment from an international company in their home country.
If this isn't possible, networking is extremely important. In China, personal contacts are heavily relied upon during the job hunt as some vacancies are never formally advertised. In this situation, some knowledge of Mandarin can go a long way.
Applications in China usually consist of a CV and a short cover letter. If you can speak Mandarin and are applying to a Chinese company, it's a good idea to write your application in the language to demonstrate your knowledge.
If your application is successful, you may be subjected to a series of interviews before discovering whether you've got the job.
Summer jobs
The most common type of seasonal work for foreigners is to teach English at summer camps and schools. Casual work may be available in the hospitality sector, such as in bars, hotels and restaurants. Jobs of this nature are more likely to be found in the larger towns and cities.
If you have previous childcare experience, it may be possible for you find work as an au pair.
Voluntary work can help you build your skillset while providing valuable work and life experience. It helps to have some money saved before embarking on a voluntary project, as these positions are unpaid. Volunteering also gives you the chance to network and build up contacts.
To volunteer in China, you should first research what you would like to do and apply to organisations directly.
Some relevant organisations that offer volunteering opportunities include:
Adventure China - work with children for eight weeks during the summer in one of the world's most striking countries.
Go Overseas - Volunteer in China - provides opportunities to volunteer in panda and Asian elephant conservation, as well as teaching positions.
International Volunteer HQ - projects based around the Chinese city of Xi'an involve teaching English to young students or working in a team providing assistance to children, teenagers and adults with special needs.
Teaching jobs
English teaching jobs are one of the main sources of employment for international workers in China.
They are a popular way for foreign workers to live and work in the country while earning a good salary - especially with such a low cost of living in comparison to Western countries.
See English First - Cost of living in China for more information on how far your wages can go.
Opportunities are plentiful - as the demand for English language skills increases, so do vacancies. You'll work in high schools, universities and a growing number of private schools.
Some vacancies may require a degree, but you'll certainly need to be a native English speaker or have a teaching English as a foreign language certificate such as TEFL or IELTS.
You can look for teaching vacancies at:
It's also possible to teach in China as part of the British Council's English Language Assistants Programme.
Break up the 9 to 5 and experience a truly unique adventure. Work and travel in China on a ten month teaching placement. You'll gain valuable work experience along with the opportunity to explore Asia.

Through its China Teaching Experience programme, TravelGrad provides graduates of all subjects with the opportunity to live and teach English in China for ten months. Full training is provided in the form of a free TEFL course.
Internships
Internships are a great way for you to experience the Chinese working culture and make valuable contacts before entering full-time, paid employment. Internships and summer work placements for students can be arranged by:
AIESEC UK - for students and recent graduates. Internships will last from three to 18 months.
IAESTE UK - for science, engineering, technology and applied arts students. Placements usually last between eight and 12 weeks.
The Intern Group - a leading international internship provider with programmes in Hong Kong and Shanghai.
The British Council also runs a two-month online internship programme entitled Generation UK - China for full-time UK university students and recent graduates to gain work experience with a Chinese company.
A range of internships are also offered by Pagoda Projects through their Intern China programme, with options available in Dalian, Chengdu, Qingdao, Taipei and Zhuhai. These placements cover a variety of sectors including business, design, engineering, hospitality, IT, law, marketing, media, sales and science.

ImmerQi China Intership Programme
The programme places current students and recent graduates from around the world in professional corporate and hospitality internships in three major Chinese cities: Beijing, Chengdu and Shanghai.

Offers paid business and hospitality internships for students and recent graduates.
Chinese visas
If you're a British citizen, you must obtain a visa before travelling to work in China. You don't need a visa to work in Hong Kong.
The type of visa you'll require depends on the length and purpose of your stay. To work in China, you'll need a Z visa and an official invitation to the country by an employer. You can apply for a Z visa at your local Chinese embassy. For stays of any length, you must register with the local Public Security Bureau (PSB) within 24 hours of arrival.
If you plan to stay in the country for more than six months, you'll also need a residence permit. To acquire a work visa or residence permit, you may need to prove that you haven't got a criminal record.
It's illegal to work if you're in China on a study visa (F visa) or tourist visa (L visa), so if you find employment during this time, you'll need to change visa types.
For more information on applying for visas and the different requirements, see the Embassy of the People's Republic of China in the United Kingdom.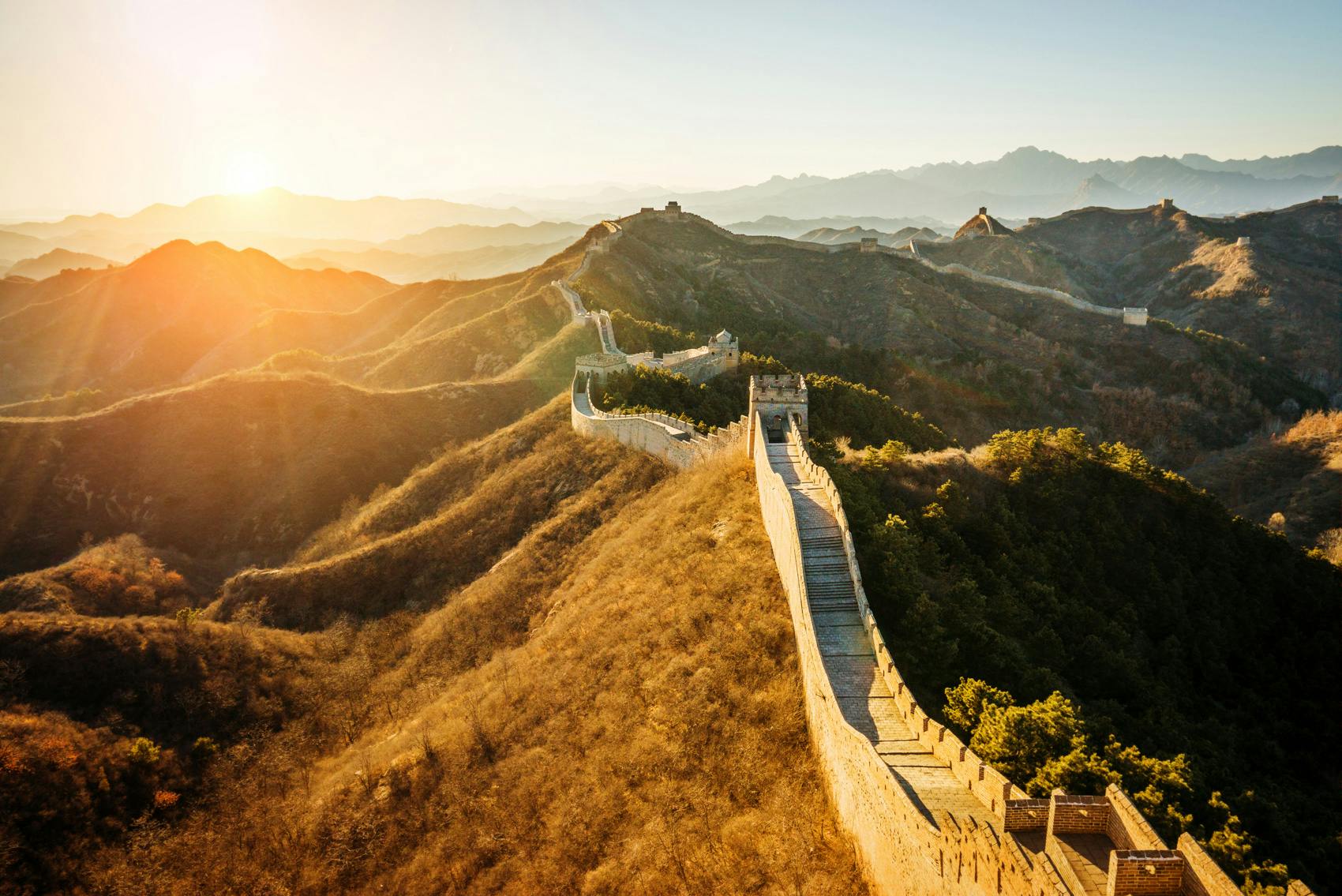 Language requirements
Many international companies advertise English-speaking jobs in China. In cities such as Beijing and Shanghai, you should be able to get by if you don't speak the local language.
However, bear in mind that English fluency rates do vary considerably in China and usually depend on age and location. As a general rule, older generations and people living in rural areas will rarely speak English, whereas the younger generation and those residing in cosmopolitan cities usually have a more solid grasp of the language.
In Chinese companies and in more rural areas, Mandarin is the main language of business. To work for a Chinese company, you'll need to demonstrate fluency in Mandarin in order to get by, as without it you're unlikely to get the job.
In fact, having some knowledge of Mandarin will be an advantage wherever you work, so it's worth learning the basics while at home. If you're struggling to get to grips with what can appear to be a complicated language, you can always take lessons upon arrival in China.
Those who can speak Mandarin, have a good knowledge of the country and can display an interest in Chinese culture are better placed when it comes to finding jobs.
How to explain your qualifications to employers
UK qualifications are widely recognised throughout the world, including China, but it's still advisable to check with employers before applying for jobs.
For more information on the recognition of qualifications in this country, see ENIC-NARIC - China.
What it's like to work in China
China has a five-day working week, typically Monday to Friday. According to Chinese labour law, employees must not work more than 40 hours a week (eight hours per day). In reality, you'll find that it's quite common to do overtime, and many local companies rarely compensate for this.
Holiday entitlement in the country is relatively low and usually depends on the length of employment. Workers are entitled to either five, 10 or 15 days of paid holiday leave depending on how many years they've worked in total (not just for their current employer). There are also 11 paid public holidays.
Before taking up a position in China, make sure your holiday entitlement is clearly stated in your contract.
Find out more