Work in Ireland
Author

Rachel Swain, Editorial manager

Posted

August, 2022
With the fastest growing economy in the European Union (EU), Ireland is a great option for those on the job hunt
English is widely spoken and those that live on the Emerald Isle are friendly and welcoming. The country has one of the highest standards of living in Europe and thanks to its well-connected geographical location and low corporation tax rates, an impressive number of multinational companies have European headquarters in the country, providing a wealth of opportunities.
Famous for its history and folklore, working in the country you'll be able to take advantage of everything that the lush green landscapes and metropolitan cities have to offer, and maybe indulge in a Guinness or two.
Job market in Ireland
The service sector dominates the job market. Opportunities can be found in a number of major industries including the growing technology sector, where the demand for IT workers is high, and thanks to Ireland's rising popularity as a holiday destination, the hospitality and tourism industry are in need of both skilled and casual workers.
Popular graduate jobs
Beverages and brewing
Chemicals
Computer hardware and software
Food products
Medical devices and pharmaceuticals
The country is also home to several multinational companies, including:
Apple
Facebook (Meta)
Google
Microsoft
Ryanair
Competition for skilled jobs is fierce and your chances of securing work will increase with relevant work experience and third-level qualifications. In general work will be easier to come by in major towns and cities such as Cork, Dublin and Galway. While the capital city of Dublin is known to be relatively expensive, the cost of living is cheaper than other major European cities such as Copenhagen, London, Paris and Zurich.
Look for job vacancies at:
Skill shortages
The Irish economy has skills shortages in a number of areas including:
Business and finance - accountants, business intelligence analysts, financial advisers, risk and compliance professionals
Engineering - biomedical engineers, chemical engineers, electrical engineers, energy engineers
IT - app developers, data analysts, software developers, IT support specialists, programmers
Healthcare - doctors, nurses, pharmacists, opticians, radiologists, health managers and directors
Hospitality - chefs
Natural and social science professionals - scientists in food manufacturing and medical laboratory scientists.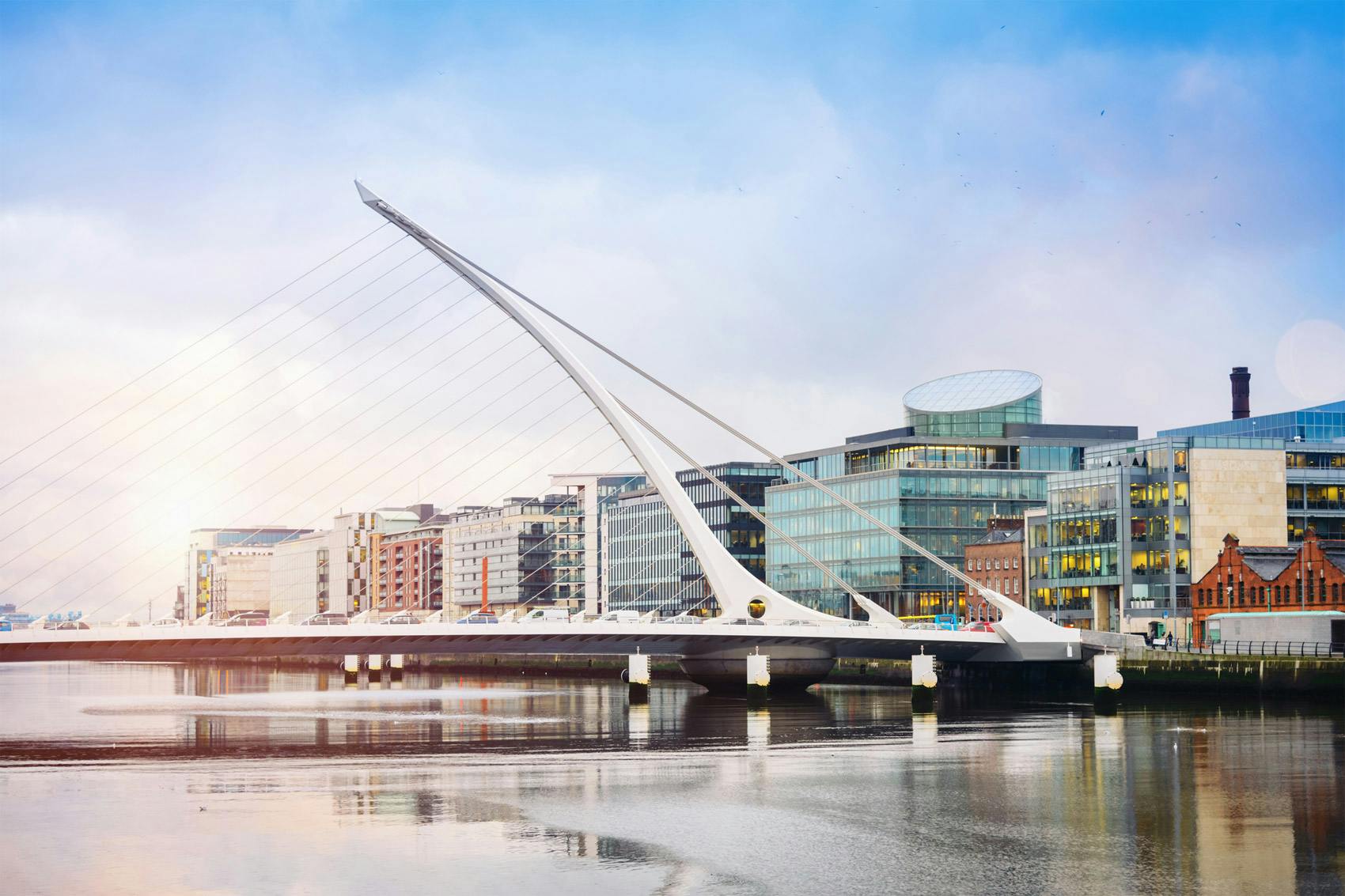 How to get a job in Ireland
You can start applying for jobs in Ireland before heading to the country. While it isn't essential for you to secure a job before arrival, researching, searching and applying for jobs from your home country may give you a head start in the hunt for work.
Application and interview processes are similar to those in the UK. You'll search for vacancies online, in the press and via your networks and contacts and apply for positions with either a CV and cover letter or an online application form. If your application is successful you may be invited for a formal interview.
There may be multiple interview stages. Some recruiters may first offer you a phone interview, and if successful you could then be invited to a face-to-face meeting. You may also have to pass an assessment day/centre for some jobs.
Your CV should be one to two pages long; it's a good idea to include your level of English proficiency if it is not your first language and details of any other languages spoken.
Summer jobs
Due to the country's busy tourism industry summer, seasonal and casual jobs shouldn't be hard to come by. Once again your chances of securing such roles will increase in the bigger towns and cities.
Temporary jobs can cover everything from cleaning and promotions, to teaching and hospitality work.
Look for summer and seasonal work in Ireland at jobs.ie - Summer Jobs.
Volunteering is another great way to boost your CV and show prospective employers that you are dedicated to learning and improving your skills. Volunteer Ireland, the country's single national volunteering organisation, assists people who want to help out across the country.
Make sure you thoroughly research all volunteering opportunities and always check the terms and conditions before committing yourself to a scheme.
Teaching jobs
Ireland is a popular destination for those who want to learn English. Typical employers include commercial language schools, public and private schools and institutions of higher education.
The majority of English as a foreign language (EFL) schools are privately run and are located in or around Dublin, but work can also be found in smaller towns and cities such as Cork and Galway.
The Accreditation and Coordination of English Language Services (ACELS) is the national body responsible for the development and management of English language teaching organisations in the country. To search for schools visit ACELS - Schools.
To become an English Language Teacher (ELT) in Ireland the ACELS requires you to have a Bachelors degree and a recognised ELT qualification, these include:
Online ELT and i-to-i ELT qualifications are not recognised in Ireland.
To search for ELT jobs in the country see ELT Ireland Jobs Board.
Internships
Because of the competitive job market in Ireland, you are more likely to secure a role in the country if you have relevant work experience.
Depending on the industry in which you want to work, you could contact firms individually to see if they have a scheme in place. Alternatively, there are numerous services for helping people secure work experience, including:
Internships and summer work placements for students can also be arranged by:
AIESEC UK - for students and recent graduates
IAESTE UK - for science, engineering and applied arts students.
Irish visas
UK and EU nationals do not need a visa to enter Ireland. If you are a non-EU or international citizen you may need a visa to work in the country and you should apply for this online at the Irish Nationalisation and Immigration Service (INIS).
UK, EU, European Economic Area (EEA) and Swiss nationals are entitled to work in Ireland, and be treated in the same way as Irish citizens when applying for a job, without an employment permit.
If you come from a country outside the EU you will need an employment permit to work in Ireland prior to your arrival in the country. If you're coming to live with family, in some cases you may not need one. There are nine different types of permit including a general permit and a critical skills permit.
For more information on work visas and employment permits see Citizens information - Coming to work in Ireland.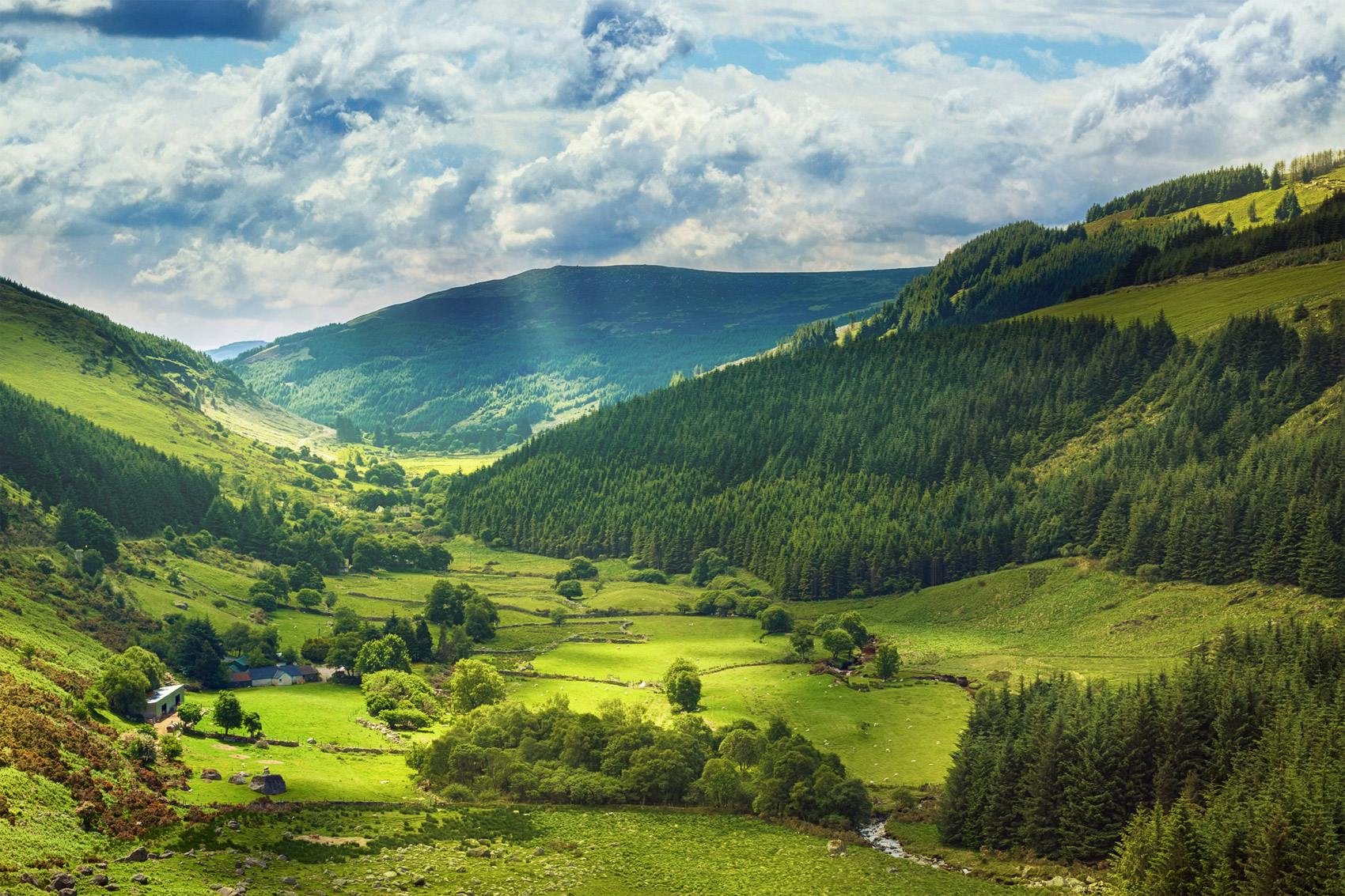 Language requirements
English and Irish (also known as Gaelic or Gaeilge) are the two official languages of Ireland, although English is the first language of the majority of the country.
Despite not being spoken on a daily basis, Irish is an important part of the country's heritage and identity.
Good English skills will be sufficient for most jobs, although some knowledge of Irish might help.
If you are coming to work in Ireland and English is not your first language, you may have to prove your level of English proficiency when applying for jobs.
How to explain your qualifications to employers
Irish higher education qualifications are directly comparable to those in the UK, so if you're heading to the country to work with a UK Bachelors, Masters or PhD these will usually be recognised and accepted by Irish employers. However, if you're unsure it's always best to check with potential employers before applying.
To find out more about the recognition of qualifications see ENIC-NARIC.
What it's like to work in Ireland
Your working week should not exceed 48 hours. As an employee you're entitled to sick leave, public holidays, maternity leave and parental leave and four weeks of paid holiday a year.
From January 2023, the national minimum wage for an experienced adult aged 20 and above is €11.38 (£9.89) per hour. The government also has plans to introduce a living wage that is set at 60% of the median wage by 2026, the national minimum wage will continue to increase in the meantime.
There are nine public holidays in Ireland, these include:
New Year's Day (1 January)
St Patrick's Day (17 March)
Easter Monday
The first Monday in May, June and August
Last Monday in October
Christmas Day (25 December)
St Stephen's Day (26 December).
Your income will be liable to income tax. Your employer will deduct this from your wages and the amount that you pay will depend on what you earn. The first part of your income up to a certain amount is taxed at 20%, which is known as the standard rate of tax. This cut-off point is increased with married couples, and more so with two incomes.
To find out more about tax in Ireland visit Citizens Information - How your income tax is calculated.
Find out more