Work in the USA
Author

Rachel Swain, Editorial manager

Posted

July, 2021
America is a popular expat destination but obtaining a visa to live and work in the country is hard. Don't let that put you off though; there are plenty of reasons why you should consider working in the USA
One of the main draws is being able to experience American culture first hand; another plus is not having to learn a new language. The majority of Americans speak English and in most cases this is the primary business language. However, a large proportion of the population also speaks Spanish so there will be lots of opportunities to add a second language to your skill set.
Whether you like city life, sandy beaches, deserts or national parks the USA's 50 states have something to keep everyone happy. Popular states for those settling in the USA include California, Colorado, Florida, Hawaii, New Hampshire and New York.
Jobs in the USA
The USA has the biggest and most powerful economy in the world. With a population of 332,966,100 the country has an unemployment rate of 5.9%, which is slightly higher than the usual average.
Growth industries include healthcare and social assistance, construction, IT, hospitality, financial services, real estate and retail.
That said, the job market remains competitive and international graduates will really need to sell their qualifications and experience to employers.
Popular industries
aerospace
consumer goods
electronics
food processing
telecommunications
motor vehicles.
The country has one of the most advanced media sectors in the world. US film, TV and music has a global audience and there are thousands of newspapers, radio stations and news channels.
Small and medium-sized enterprises (SMEs) are prominent in the digital and technology sectors - for example, the world-famous Silicon Valley in California is home to hundreds of innovative start-ups.
Major US companies include:
Apple
AT&T
Chevron
CVS Health
Exxon Mobil
Ford Motor
General Electric
Google
IBM
JPMorgan Chase & Co.
Microsoft
Pfizer
Procter & Gamble
Walmart
WarnerMedia.
Look for job vacancies at:
It's worth noting that you'll be expected to already have the right to work in the USA before being eligible to apply for any of the advertised positions listed on these jobs portals.
Graduates looking for employment should do their homework as employment can be hard to secure due to the complicated and highly restrictive visa process. To enter the country other than for tourism and travel, you'll need the right visa (see below).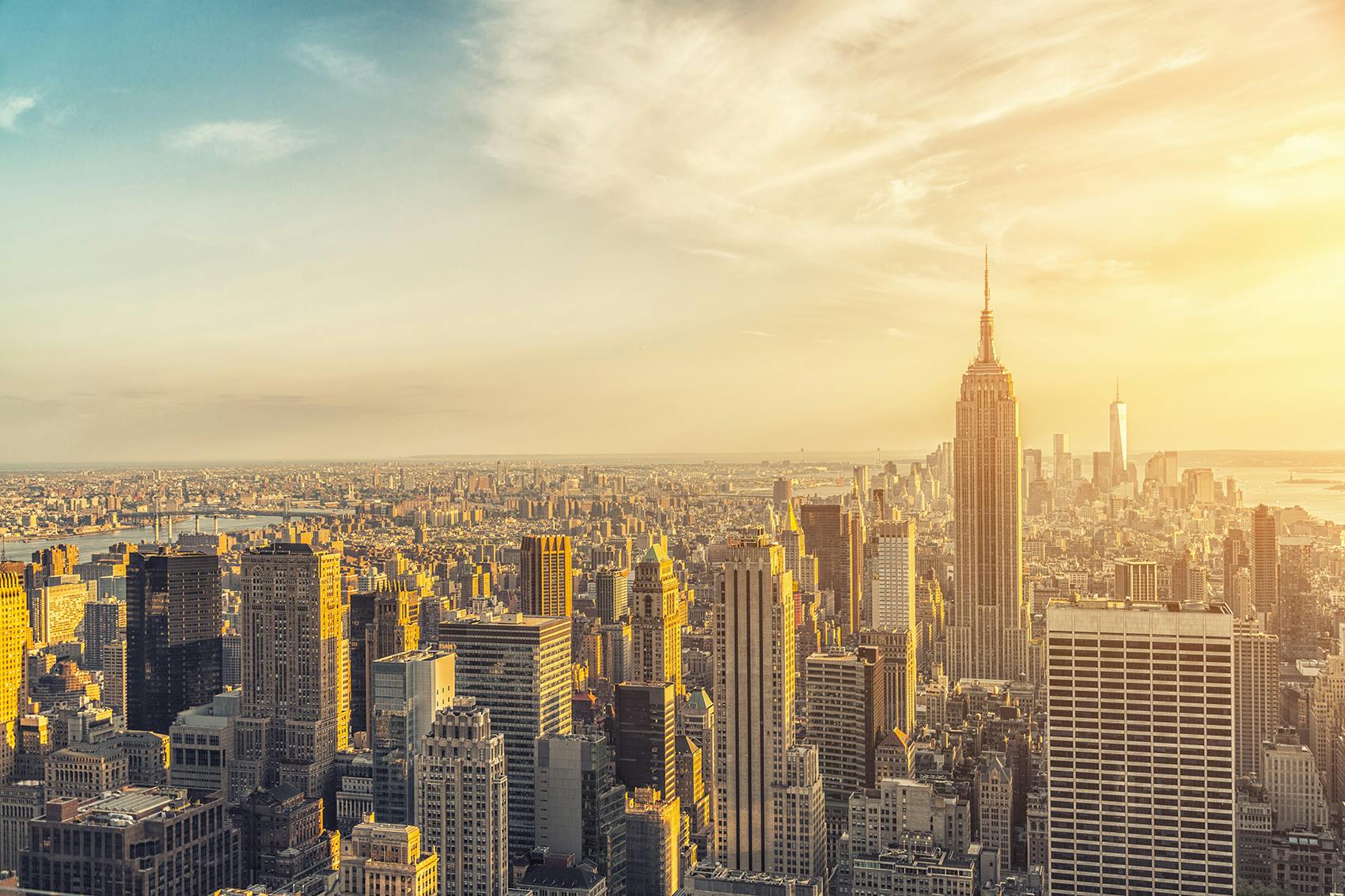 Skills shortages
The demand for healthcare professionals such as nurses, carers, medical assistants and physiotherapy aids is set to increase, as is the demand for:
construction workers
financial advisers
web developers
software developers
retail workers
customer services representatives
office clerks
marketing specialists.
How to get a job in the USA
Finding a job with an organisation in your home country, which has offices in the USA and opportunities to transfer, may be the easiest way for international workers to gain employment in America.
If this is not a possibility, due to strict visa requirements you'll need to apply for jobs before entering the USA. If you have specialist skills and qualifications employers may sponsor your visa but this can be hard to secure.
Application procedures are similar to those in the UK. You can apply for jobs by submitting a CV, called a résumé in the USA, and cover letter. Alternatively some vacancies may require you to fill out an application form. If successful you'll be invited to interview, which could include some form of psychometric testing. Depending on the job and employer there may be multiple rounds of interviews.
Summer jobs
It's possible to find summer work and travel opportunities between June and September each year. During this time you can take up seasonal and paid work in theme parks, hotels, beach clubs and ranches.
Another popular option involves working at an American summer camp. Every year, thousands of students and recent graduates work in camps across the country. You could spend the summer with other US and international workers, teaching young Americans anything from arts and crafts to sports.
For seasonal and summer camp opportunities see:
There are a number of volunteering opportunities in the USA, as you might expect from such a large country, but you'll need to make sure that you're entering on the right visa.
The business visitor visa, entitled the B-1 visa, is suitable for those looking to come to the country to carry out unpaid work on behalf of a charity or religious organisation. However, specific conditions must be met, so always check before agreeing to a position.
To find out what projects are currently seeking volunteers, visit Volunteer.gov, the country's natural and cultural resources volunteer portal.
Teaching jobs
There's a growing need for English as a second language (ESL) and English as a foreign language (EFL) teachers in areas of the USA with high immigrant and refugee communities, particularly in urban areas such as New York, California, Arizona, Texas and Washington. However, it can be difficult for foreign workers to secure teaching positions due to strict employment conditions in the US.
Opportunities to teach English are available in public and private schools and in higher and adult education.
To teach in a public school or government-funded institution (such as public universities) you'll usually need a degree and teaching license. To teach in private schools you don't always need a teaching licence but a Masters degree will increase your chances of securing a post. To teach in adult education completing a TEFL or TESOL certification will enable you to work in a variety of settings.
Internships
Students, recent graduates and professionals can apply for the J-1 visa, allowing temporary work in the USA. This includes an internship programme that can last up to 12 months and a trainee programme that can last up to 18 months in some industries.
You can either find your own internship before applying for the J-1 visa, or find a placement through an internship provider. Most providers offer the whole package, including the placement and visa sponsorship.
Organisations providing internships in the USA include:
The Fulbright Commission also offers short-term work opportunities and a trainee programme for international graduates with at least one years professional work experience.
For those students who've already secured a job placement in the US but are seeking J-1 visa sponsorship, you could consider the Career Training USA cultural exchange programme.
US visas
The USA is a complex country to enter due to its firm stance on immigration, but a range of programmes and visas are available for certain categories, so you'll need to ensure that you choose the right one - for instance, the J-1 exchange programme, which allows students and professionals to gain work experience and cultural exchange for up to 18 months.
It can help if you have an employer willing to sponsor you, but this is extremely rare - unless you manage to find work with a multinational company and transfer to a US branch to gain entry to the country. The L-1 visa is an option for those within companies willing to transfer you to their US operation for up to five years.
Employers looking to fill certain skilled positions can apply for H category visas. These include the H-1, for professionals and outstanding individuals, through to the H-2B temporary worker programme for seasonal workers, such as ski instructors. However, these are very limited in number and the employer rather than the individual must make the application.
UK nationals are part of the Visa Waiver Program (VWP), meaning they can travel to the country on an ESTA for a limited-time holiday.
Visit the US Embassy & Consulates in the United Kingdom to better understand the working visas for immigrants and non-immigrants, but here's an overview:
Non-immigrant visa - This is for those looking for a temporary stay in the USA. It covers business, internships, summer work, a holiday or education.
Immigrant visa - This is required by anyone who wishes to live and work permanently in the USA. When entering the country these visa holders also have to obtain a Green Card (permanent resident status).
Once you live in the USA, it might be possible to pursue US citizenship. However, the path is a long one, as the US Citizenship and Immigration Services website explains that you'd typically need to have been a Green Card holder for at least five years. This is in addition to meeting other requirements.
In addition to providing non-US citizens with access to travel insurance, InsureMyTrip also provides comprehensive and up-to-date information on the visa process. So if you're unsure about what travel documents you'll need upon entry to the country, visit the site to discover what's required of you.
Due to the changeable nature of US immigration policy, nationals of predominantly Muslim countries will need to keep a close eye on any rules or restrictions that may affect them entering the USA.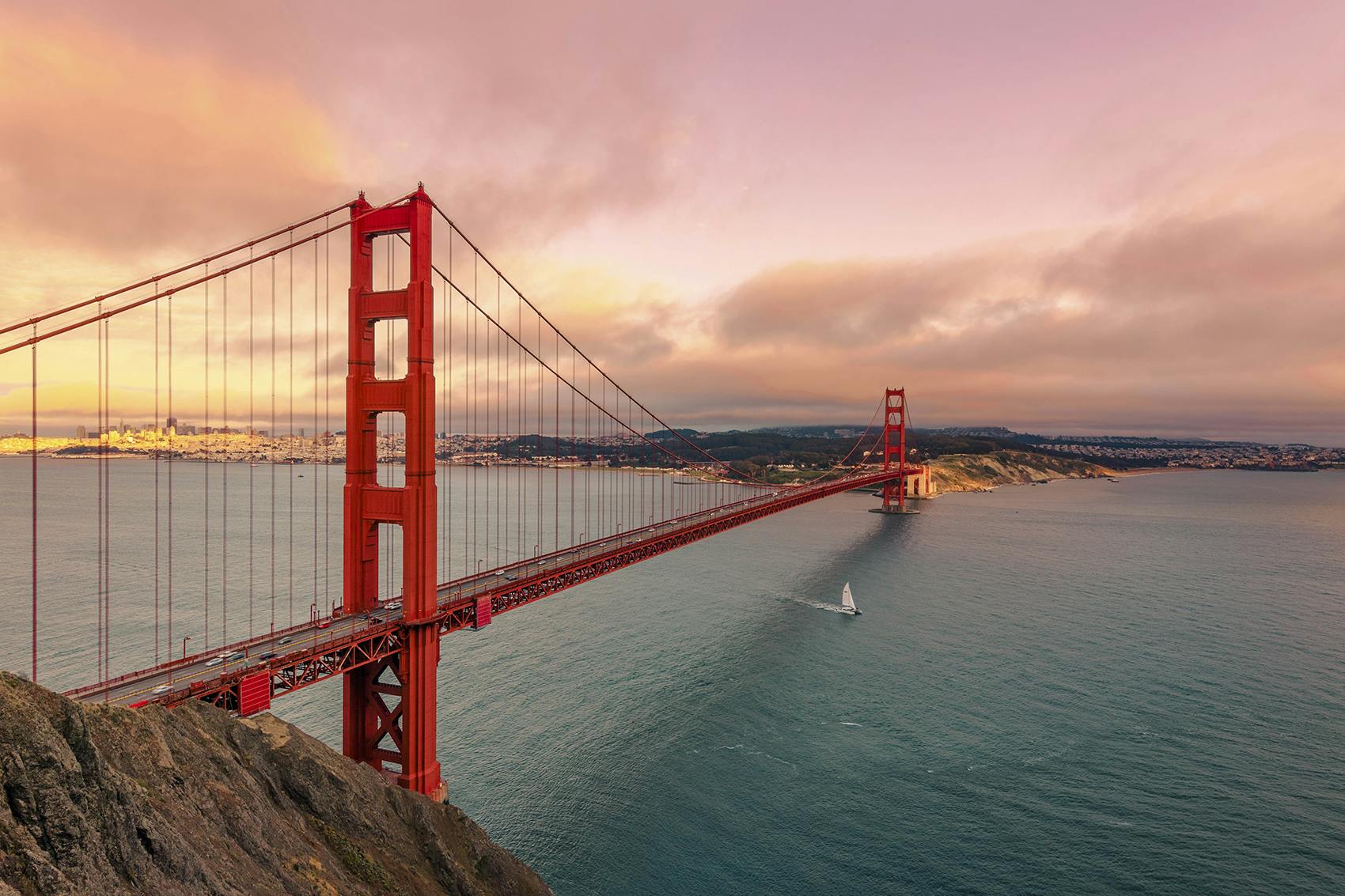 Language requirements
The official language of the United States is English. If this is not your first language then you may need to sit an English Language Proficiency test. The TOEFL and IELTS tests are the most common.
How to explain your UK qualifications to employers
Employers normally recognise UK qualifications. This is highlighted by the fact some US nationals travel to the UK to study before returning home to work. However, it's worth checking that a UK degree will be accepted before you apply for a job.
You can learn more at ENIC-NARIC.
What it's like to work in the USA
Officially US workers work a traditional 9am to 5pm day or 40-hour week. However, in reality, employees often go beyond this. It could be that you end up working the occasional 12 hour day, especially if you are employed in the legal or medical professions.
Two weeks annual leave is standard although some US workers have to settle for as little as nine paid holiday days a year, which is well below the UK average. Paid leave in the USA also includes public holidays such as New Year's Day, Martin Luther King Day, Memorial Day, Independence Day (4th July), Labor Day, Veterans Day, Thanksgiving and Christmas Day. Not all private business will honour public holidays.
Find out more