Discover what working in a particular role is like all while gaining essential experience highly sought after by employers
What is an internship?
An internship is basically an episode of work experience, offered by an organisation, usually lasting for a fixed, limited period of time. Internships are usually undertaken by students and graduates looking to gain relevant skills and experience in a particular field.
Employers frequently use these placements to assess a student's or graduate's capability and often recruit employees from their interns rather than advertising their vacancies externally. You should therefore apply for an internship which you have a real interest in.
How long do they last?
Internships can last from a few weeks during the summer holidays to a year depending on the sector and employer. Student internships tend to be shorter in length than graduate internships. In the case of medical training, for example, you might be labelled as an 'intern' until you progress to the next professional level.
Usually internships are not accredited by universities as part of courses but may be accredited or formally acknowledged by professional training organisations. For example, experience gained on an accountancy internship may count towards The ACCA Qualification, which is required to become a qualified accountant.
Will I be paid for an internship?
There is a lot of controversy surrounding whether those carrying out work experience should be paid.
You should receive at least the National Minimum Wage in the UK if you are performing the role of a worker. The most telling factors of a worker role are set hours, duties or responsibilities. However, you should consider the arrangement as a whole in determining your right to pay - work experience should be for your benefit, not the employer's. If you are a part of the commercial operation of a business, you're likely to be entitled to payment.
However there are exemptions:
a sandwich placement that is part of a higher education course;
work shadowing;
working for a registered charity;
undertaking work experience as part of 'Back to Work', or similar, schemes with the Department for Work and Pensions (DWP).
If you need clarification, contact the pay and work rights ACAS helpline on 0300 123 1100, or visit Employment rights and pay for interns - GOV.UK.
Where can I find internships?
To find internships in the UK:
For international internships, search:
How do I apply for an internship?
Applying for an internship can be as competitive as applying for a permanent job especially in industries such as healthcare, law, media, social care and teaching and education, to name a few, where internships and experience are essential to gaining employment.
Internships programmes are highly sought after so don't be surprised if you're asked to join a waiting list upon application. For this reason you should aim to apply at least six months in advance.
Application requirements will differ from company to company, for some internship opportunities with larger employers you may need to complete an online application form, attend an interview or an assessment centre, where you could be asked questions about your qualifications, skills and past experience. For other opportunities submitting a copy of your CV and a cover letter will suffice. You can also submit speculative applications to enquire about available opportunities, in this instance use your initiative and call the company beforehand to find out who to send your enquires to along with their specific contact details.
While application methods can vary all applications should:
demonstrate that you have the knowledge and motivation to benefit from the internship;
outline what you can offer the company;
emphasise why you want to work for that particular company;
show that you match what they are looking for in an intern.
If you are an overseas student, find out everything you need to know about work permits from GOV.UK - Work Visas.
Is there an age limit?
When you think of an intern the image of a university or college student usually comes to mind but while some opportunities may come with an age limit, often ages 18 to 24/25, not all work experience will be so restrictive.
If you are a mature student or a career changer it's best to do your research and check with the internship provider before applying to find out whether any age restrictions apply.
Why should I do an internship?
The outcomes of internships include:
increasing your skills and knowledge;
improving your understanding of a particular job or industry;
gaining an insight into the way organisations operate and the challenges they face;
networking.
Internships also provide an opportunity for you to get to grips with working, including meeting deadlines and working in a team. Internships give you and the employer a chance to 'try before you buy' and clarify whether this type of work is really for you.
The benefits of internships can include:
payment;
subsidised travel or lunches;
attendance at in-company training courses;
a supervisor who might be able to act as a referee for you in future job applications.
The essential guide to your career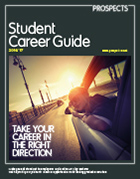 Discover how to make yourself more attractive to employers while at university and ease the pressure after graduation with our job hunting advice.